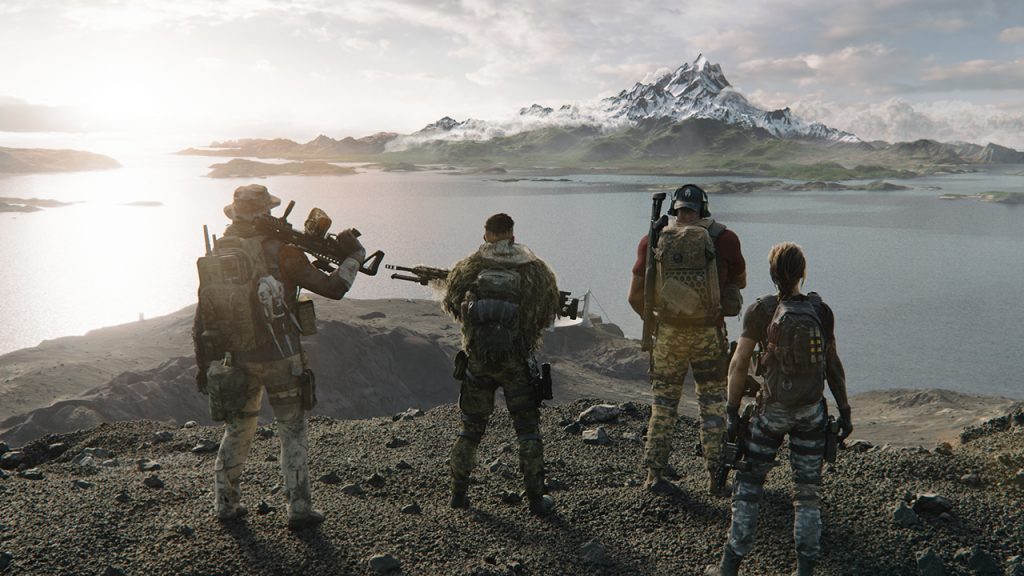 Ubisoft has released a new video for Tom Clancy's Ghost Recon Breakpoint, and it's a little different than your average game trailer. Rather than simply showing a lot of rough-looking blokes shouting and shooting guns, it combines Breakpoint's in-game visuals with vintage-style animation, instead attempting to create a fairytale-like setting.
It's at least a different take on your run-of-the-mill trailer, eh?
New Ghost Recon Breakpoint Trailer
Check out the Ghost Recon Breakpoint trailer below.
Ghost Recon: Breakpoint is pencilled in for an October 4 release for PlayStation 4, PC, and Xbox One. The series' creative director, Eric Couzian, revealed a few months back that the game's DLC roadmap includes extra classes on top of the initial five available at launch, alongside special raids.
The game is a full sequel to Ghost Recon: Wildlands, and features actor John Berenthal (of The Walking Dead and The Punisher fame) as the main antagonist.
In a first for the series, Ghost Recon: Breakpoint will also offer up multiple endings and dialogue choices, with the action set in the fictional Pacific Island of Auroa. The game will also receive a beta at some point, which you can access by pre-ordering the title. Read up on everything we know about the beta so far in our dedicated guide here.
Finally, if you feel like splashing out on the game, Ghost Recon: Breakpoint will feature multiple Collector's Editions for sale on release.
The Tom Clancy's Ghost Recon series launched back in 2001 for the PlayStation 2, PC, GameCube, and Xbox. Originally starting out as a third-person linear shooter, the franchise has since evolved into a full-blown open-world juggernaut, with Ghost Recon Wildlands the first to introduce these mechanics.
Ubisoft is still planning a movie adaptation of Ghost Recon, wth Michael Pay attached to produce the film at Warner Bros. and Platinum Dunes. At the time, the film was announced alongside adaptations of Assassin's Creed and Splinter Cell, the former of which came out in 2016.