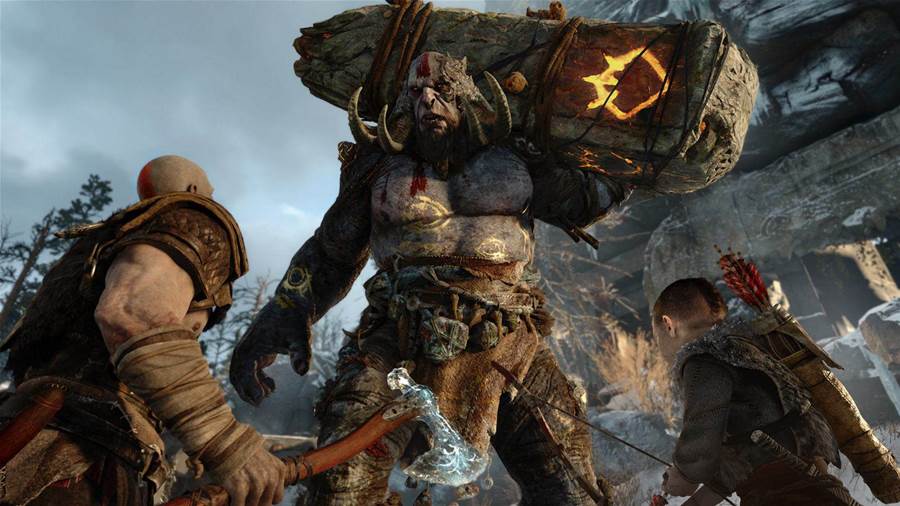 Sony Interactive Entertainment has announced that God of War sales have passed a significant milestone, with the critically acclaimed Dad-'em-up hitting 10 million copies sold worldwide. The company dropped the news during a presentation yesterday evening, where it revealed the game currently sits behind The Last of Us: Remastered and Uncharted 4: A Thief's End in terms of sales.
God Of War Sales Put It On Track To Become One of PS4's Best-Selling Games
God of War launched back in April 2018 exclusively for PlayStation 4, and was an immediate success, becoming the fastest-selling exclusive title on PS4 up to that point and giving the series its best debut to boot. Soon after, Sony announced that the game had moved a staggering five million copies worldwide.
Sony Santa Monica revealed in the months following God of War's launch that they had cut a fair amount of boss battles from the game prior to launch. Furthermore, the team did at one stage have some DLC in the pipeline, although it was deemed too ambitious to see through.
God of War is a soft reboot of the franchise that kicked off back in 2005, and sees the perpetually-pissed off Kratos rucking with creatures based on Norse mythology. He's also accompanied by his young son, Atreus, who aids him in combat as the duo embark on an epic trek across a fantasy-flavoured landscape.
In addition to attracting impressive sales, God of War also scooped numerous accolades, including Game of the Year at the 2018 Game Awards, Best Game of the Year at the New York Game Awards, plus numerous gongs at the D.I.C.E Awards 2018 including Game of the Year, Adventure Game of the Year, Outstanding Achievement in Game Direction, and Outstanding Achievement in Story.
A sequel to God of War has yet to be announced, but Sony are surely beavering away on a follow-up for PS5 at this point.
Source: DualShockers