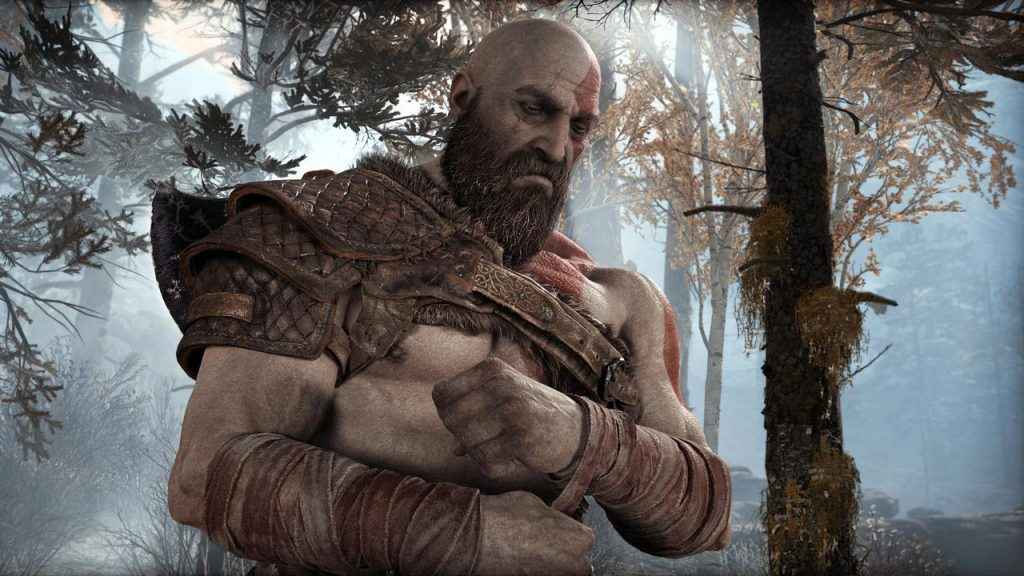 Sony finally revealed the launch date for the upcoming God of War PS4 reboot through a brand new story trailer.
Fans of the series haven't stopped talking about the trailer since it dropped alongside its release date earlier this week. There's even been some praise for much needed character development for Kratos. Something that can be seen and felt in that short story tease.
It wouldn't be a trailer for a big game without the odd call of 'Downgrade?' harking through the halls of reddit and the like though. So it's perhaps unsurprising that some gamers were to quick to point out differences in the visual aesthetic between the E3 2016 reveal and the latest trailer. Some even going as far as calling it out for that most heinous of crimes, the downgrade. Fear not though God of War fans, as the the principal artist behind the game has come out clarifying why certain scenes look different this time.
O que mudou foi apenas a direção da luz e fog, esse pedaço da E3 está no jogo mas diferente, vcs vão entender quando jogar. A Jormungandr, Kratos e Atreus continuam exatamente iguais a dos trailers, estão comparando com outras cenas e luzes. Estou rindo vendo os comntários 🙂

— Raf Grassetti (@rafagrassetti) January 25, 2018
"What has changed is just the direction of light and fog, the content is the same as the E3 trailer, but different context, you will understand when you play. The Jormungandr, Kratos and Atreus continue exactly like the trailer are comparing with other scenes and lights. I'm laughing seeing the comments :)"
There it is, this isn't a case of visual downgrade. It's worth mentioning too that compression may have played a part in it. Even if it were true, I'm sure a lot of game's would love to look as strikingly handsome as a supposedly downgraded God of War.
God Of War Stone Mason Edition Is Costly But Epic
Raf Grassetti also tweeted out with a few screenshots from the trailer showcasing the highly polished visuals which makes up for the entire game around 25+ hours of it.
A few realtime shots from the #godofwar Story trailer. It ws really difficult to put it together at the same time of trying to finish the full 25+ hours game with this quality. Props to everyone that helped out during the making of it and for @corybarlog for being a crazy genius! pic.twitter.com/z6TlIAwKDM

— Raf Grassetti (@rafagrassetti) January 24, 2018
God of War is out exclusively for PS4 on April 20th, 2018.