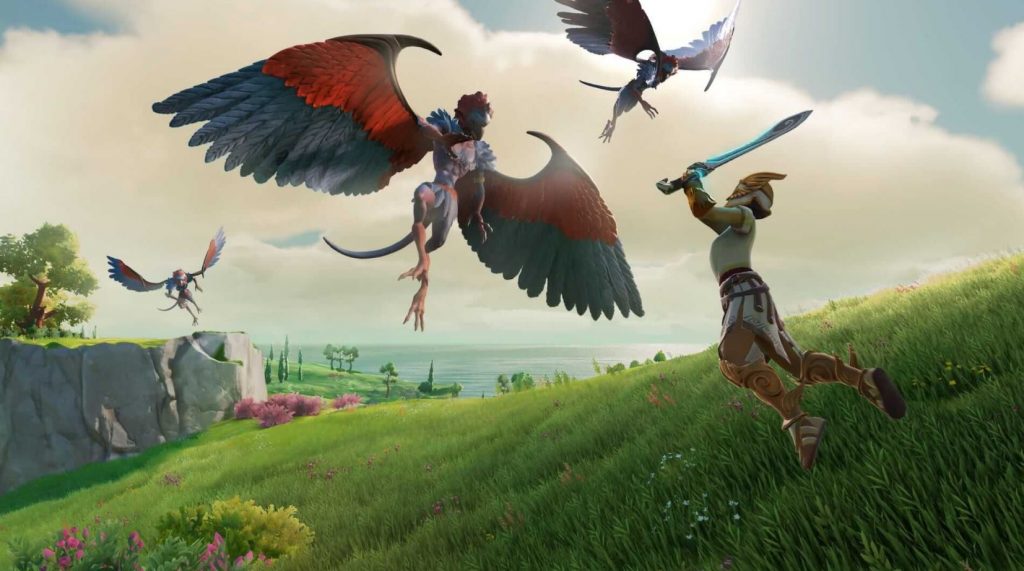 Back at E3 2019 Ubisoft showcased Gods and Monsters, a Zelda like experience that has been pretty quiet since. But now, that game is likely being renamed to Immortals: Fenyx Rising according to a new Ubisoft game rating in Taiwan.
The rating which was found by Gematsu, reveals that the game is described as a "storybook" adventure where you play as a hero named Fenyx. Ubisoft has also previously said that the game will be renamed in the future, which makes this new rating a likely candidate for whatever Gods and Monsters has become.
Hopefully, we will see the game soon at the publishers' September Ubisoft Forward event. Here we will likely see more details on titles that didn't appear at the last show. Gods and Monsters recently was made available to play by accident after Google Stadia leaked a playable build for everyone to play on the service.
Immortals: Fenyx Rising is set to release on PS5 and PS4 before April 2021.
Source – [Gematsu]