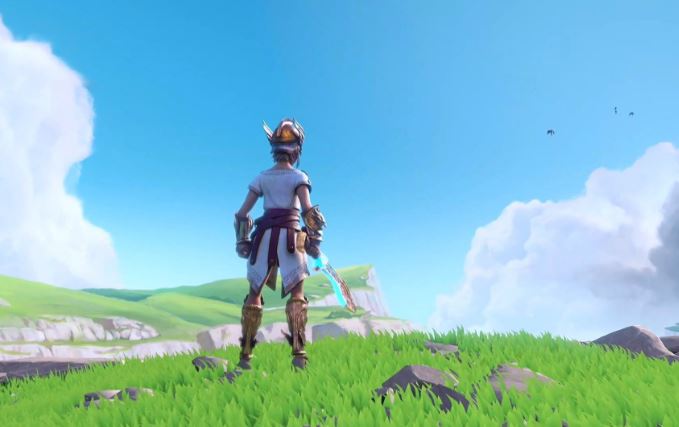 Gods & Monsters has been announced by Ubisoft during E3 2019, with the project currently in development by the same team that created Assassin's Creed Odyssey. It's billed as an open-world adventure game that will take players on a journey exploring Greek mythology, and features a beautiful painted art style to boot.
Gods & Monsters Gameplay And Story Details
The trailer below appears to take inspiration from Zelda and other fantasy based games, which is certainly no bad thing.
Players will assume the role of Fenyx, a forgotten hero who is tasked with dispatching the Greek monster Typhon. That's easier said than done, though, as the beast is flanked by numerous creatures including gorgons, harpies, cyclopes, and other mythical horrors.
Gods & Monsters takes place on the Isle of the Blessed, which is far from a sun-baked Greek holiday resort. It's packed full of peril, from dungeons, puzzles, and legions of iconic Greek monsters. However, Fenyx is able to obtain the Gods' blessing by completing various feats, which reward you with unique powers to aid you in your adventure.
You can check out the trailer below:
Gods & Monsters launches on February 25, 2020.
E3 2019 is home to a bunch of new announcements and info on the latest games. You can watch all of the livestreams, as well as every conference at E3 2019 on our E3 2019 Livestream page.
Struggling to keep up on the news at E3? Check out our full E3 Announcements and News list, containing every reveal during the week-long show across all the conferences. You can also check out a variety of rumours that are surrounding the show. If you would prefer to see the reveals as they happen, you can take use our E3 2019 live feed, which will update with the new announcements as they happen.