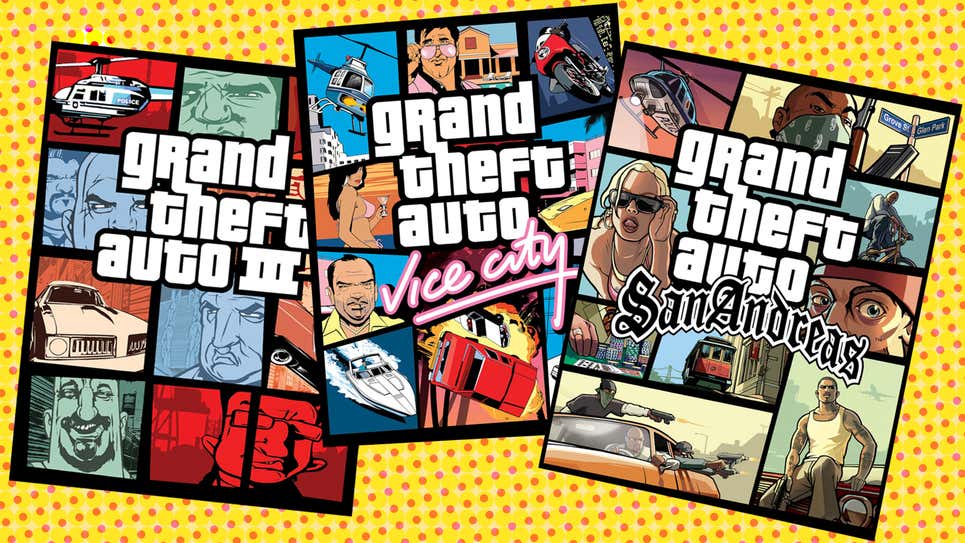 Update August 12, 2021 8:03pm BST / 3:03pm EST: Website VGC has corroborated what Kotaku reported, based on what they have heard from their own sources.
Now that the news is being confirmed from multiple angles, it seems all we need to do is wait for Rockstar's official announcement, which could come at any time now, but likely will come before the end of the month, with Gamescom coming up.
Original Story:
A new report from website Kotaku points to a potential GTA Remaster Trilogy being released later this fall, including Grand Theft Auto III, Grand Theft Auto Vice City, and Grand Theft Auto San Andreas.
The report site's the publication's own sources, who according to them have had a reliable track record in the past. Kotaku in fact confirms that these remasters are in final stages of development, and that there is a chance we get to see them sometime this year.
Rockstar is allegedly making them on Unreal Engine, with an updated UI and a mixed graphics style that does its best to stay true to the originals while also looking better for the modern era.
There were no details shared about gameplay, so we don't know what changes if any have been made. Most importantly though, these remasters will be available on all platforms, including PS5 and PS4, with Rockstar hoping to have them launch alongside the next-gen upgrade coming for Grand Theft Auto V.
Source – [Kotaku]