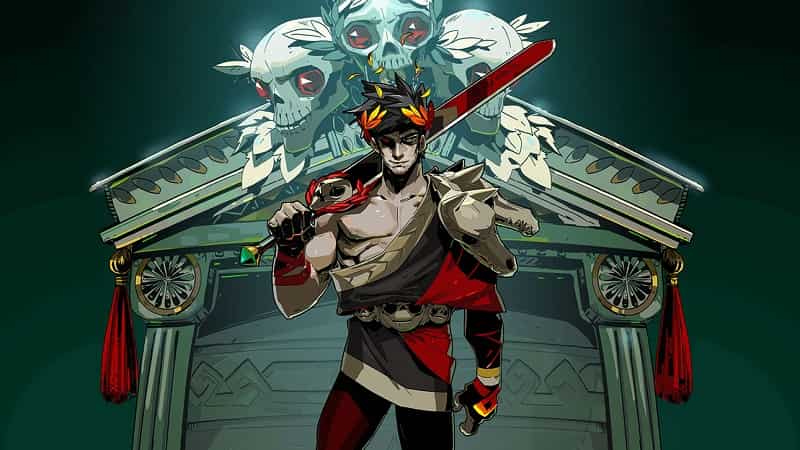 A Hades PS4 release in 2021 is looking more likely than ever after Hades for PlayStation 4 was rated in Korea.
The rating, which you can catch here or see below, popped up online on the Korean Ratings Board website yesterday, and if you'll excuse Google Translate's ham-fisted attempt at transcribing it into English ("now upgrade funny" is actually hilarious), there's little doubting that this is wholly legitimate.
Oh and in case you are actually doubting the legitimacy of this, it's worth remembering that Mass Effect: Legendary Edition, Need for Speed: Hot Pursuit Remastered and Call of Duty: Modern Warfare 2 Remastered all appeared on the Korean Ratings Board weeks, or in some cases months, before they were officially announced. So the likelihood that this is a real thing is pretty darn high.

In terms of detail, you'll note that Take Two is the publisher, or in this case the 'applicant'. However, it's also worth bearing in mind that Take Two's holdings also encompass Private Division, who have published the likes of The Outer Worlds, Kerbal Space Program and the forthcoming OlliOlli World, so they would seem like a fine outfit to handle publishing duties for Supergiant Games latest opus.
As to the game itself, Hades is something of an indie darling and modern gaming masterpiece. Coming from the same talented minds that brought us the superb Bastion, Transistor and Pyre, it's fair to say that the developer has yet to put a foot wrong and in Hades, the developer has arguably made its finest work to date.
An isometric, roguelike dungeon crawler, Hades combines a frankly ridiculously amount of flair with super robust action RPG fundamentals to create one of the most entertaining titles in years. Thrust deep into the Greek underworld, players must battle monsters and figures from Greek myth as they carve a path to the titular big bad himself, Hades.
You can catch the latest trailer for Hades below and, thank Zeus, it doesn't look like that PS4 and PS5 owners (via backwards compatibility), will have very long at all to wait in order to get their paws on one of the best games of 2020. Are you excited for Hades on PS4? Shoot a lightning bolt into the comments and let us know!
Source: [Korean Ratings Board] via [ResetEra]