Since the first footage of an unannounced, Harry Potter RPG was leaked back in October 2018, little has been heard of the title since. That has been true until today however, where it now looks like that we're closer to the official reveal of this mysterious Harry Potter title than ever before.
Apparently in development for some time at Avalanche Software, (not to be confused with Swedish Just Cause/Mad Max developer Avalanche Studios), the Utah based outfit is an ancillary part of the Warner Bros Games group and has been seemingly prepping itself for the release of a Harry Potter RPG, with a now deleted job posting requesting 'British authenticity' for a Senior Game Designer position.
Related Content – All Confirmed, Likely PS5 Release Games
Additionally at the time of that original leak, BBC children's personality Lizo Mzimba also lent credence to the fact that the footage is in fact from a very real Harry Potter RPG. Mzimba also confirmed current title of the game too – Harry Potter Magic Awakened. You'll also note that where Mzimba mentions 'other Potter games', we've since had the mobile only Harry Potter: Wizards Unite and Harry Potter: Puzzles and Spells titles too. Nice.
Fast forward to the present and another job listing has appeared on the Warner Bros career site, this time sounding the call out for an Associate Lighting Technical Artist that will fulfil the following pre-requisites:
Avalanche Software, a WB Games studio, seeks a Lighting Technical Artist to work closely with a talented group of artists and engineers on an exciting, soon to be announced AAA title.

The Lighting Technical Artist will work closely with a team to create visually stunning lighting and ambiance for real world settings and will contribute to the overall aesthetic beauty of the game. The successful candidate will work to create and optimize UE4 light setups in addition to working with our proprietary time of day lighting system.
From the above then, it seems like a lock that this title will use Unreal Engine 4 – a fact that is remarkable in one sense as Epic's highly capable graphics technology scales extremely well across platforms, making a PS5 release of this new Harry Potter title a certainty. Likewise, given the massive install base of the PS4 (currently clocking in at over 100 million and counting), Warner Bros would be straight up silly to ignore that gargantuan userbase and the sales potential it provides.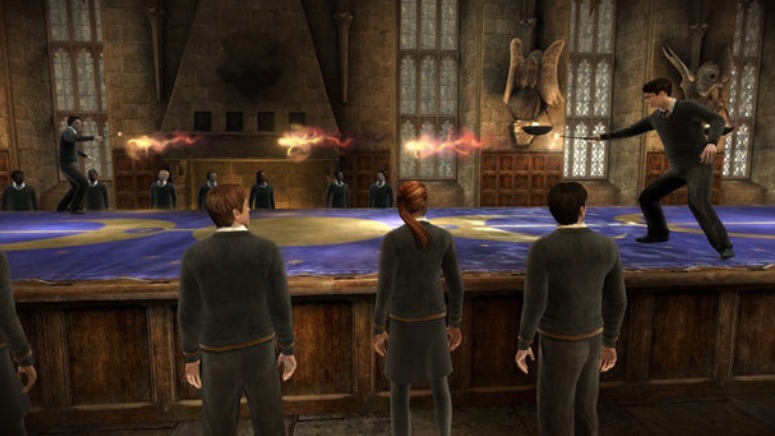 Related Content – PS5 Confirmed Specs – CPU, GPU, SSD, Storage, 8K & More
Taken in tandem with the previous job postings and leaks, it seems like an official reveal of Harry Potter Magic Awakened, or whatever it ends up being called, is not very far away at all.
In case you missed it (we wouldn't blame you – 2018 feels like ages ago), you can catch the previously leaked footage from the title below:
Source: WB Careers Media Group Via Twisted Voxel