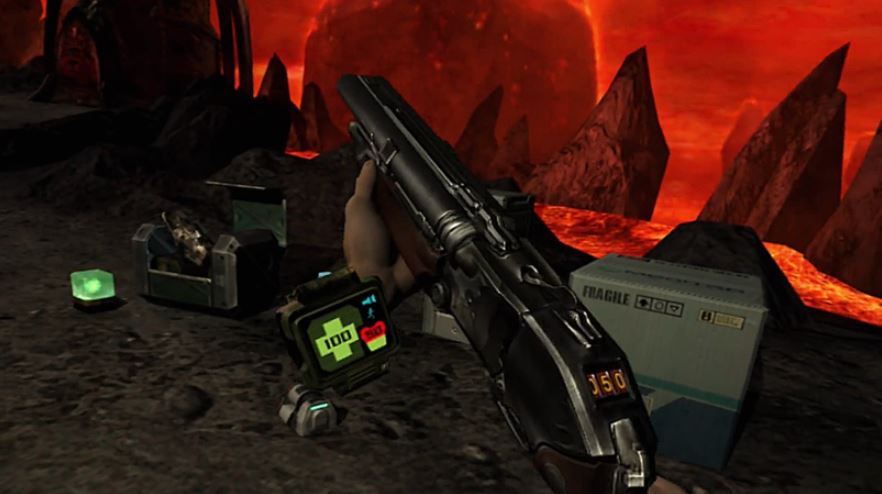 New details about DOOM 3 VR Edition has been showcased again on the PlayStation Blog, this time focusing on how the experience has been upgraded for next-gen systems.
Firstly, the experience will support the Aim Controller, including left-handed mode, allowing you to feel like you are really holding the weapons in the game. Ammo counters have also been moved off the HUD and put directly onto the weapons themselves, so you can see how many bullets you have left whilst in the heat of action.
As you are seeing these weapons up close, each weapon has been overhauled with higher resolution textures and new sound effects. Beyond that, the VR version will come with both campaign expansions, allowing you to get the full experience.
DOOM 3 VR Edition was announced earlier this month after leaks showed that a new Bethesda VR game was in the works.
DOOM 3 VR Edition releases for PSVR on March 29, 2021.
Source – [PlayStation Blog]