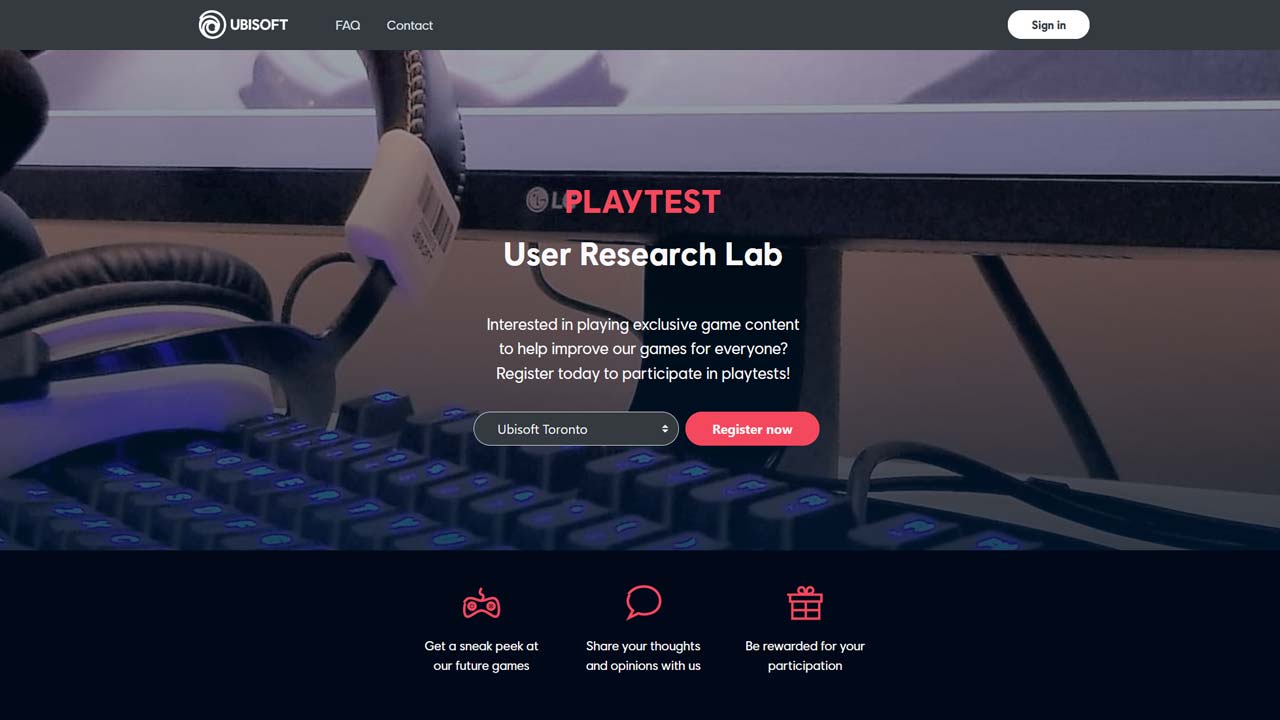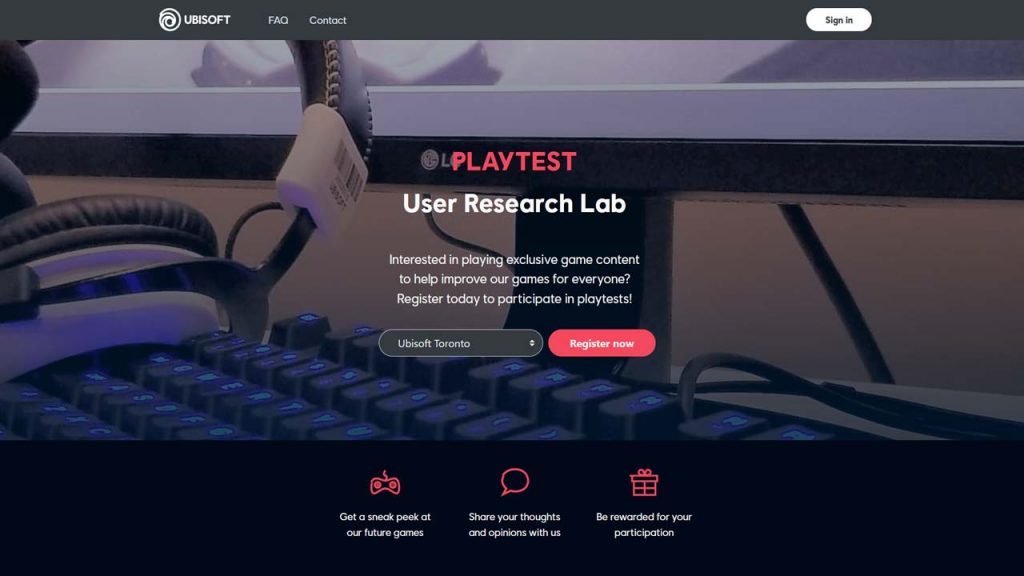 If you haven't heard, Ubisoft's Playtest User Research Lab is offering an exciting opportunity for players like you to attend a playtest session at a local Ubisoft office. If selected, you'll try out upcoming games in exchange for your feedback and cool rewards including cash and games.
What Is A Playtest?
According to Playtest User Research Lab website:
A playtest is an opportunity for registered playtesters to try and provide feedback on games that are currently in development. playtests range from a few hours to several days.

Each playtest is unique, and seek a different type of playtester (based on details from your profile page).

playtests are conducted on site at the Ubisoft office; playtesters who have been selected must reach the office at their own expense.
Playtesters, as Ubisoft calls them, are rewarded with cash, games and more, depending on the length and type of playtest.
How To Register
Applying for the gig is incredibly easy. Simply head over to the Ubisoft Playtest User Research Lab website and register by completing a short questionnaire aimed at determining what kind of games you play and the devices you play them on.
To increase your odds of being selected, you can begin registration by signing into your Ubisoft account. To increase your chances of being chosen even further, complete the optional survey at the end of the registration process.
Once registered, you may receive an email inviting you to come down to a local Ubisoft office for a playtest session where you'll test upcoming games.
Should Other Developers Follow Suit?
I personally commend the idea of this initiative. It lowers the barrier of entry for anyone that has dreamed of becoming a video game tester.
What do you think? Would you think other developers should follow suit? Share your thoughts in the comments below!
Source: Ubisoft