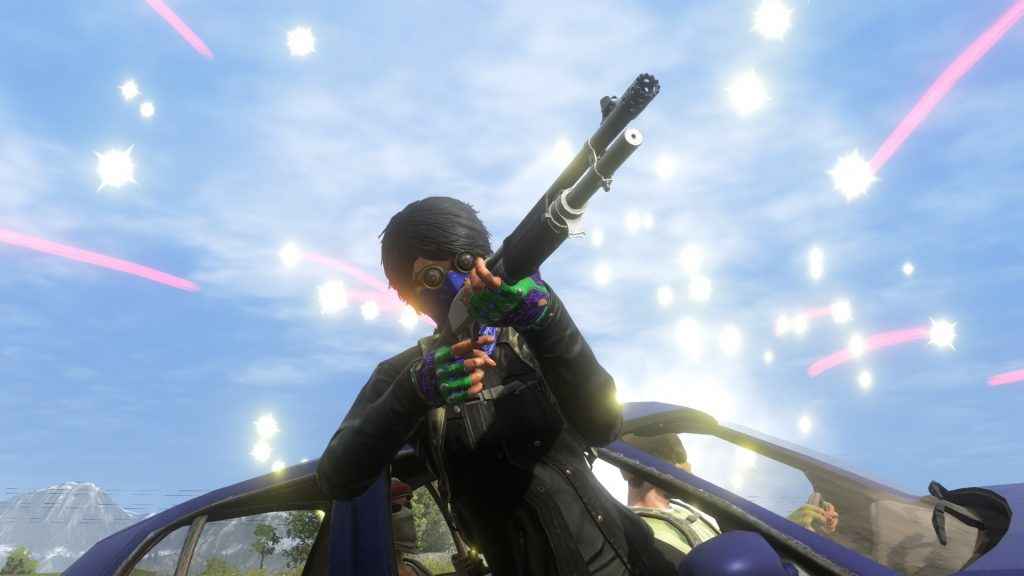 H1Z1 Duos on PS4 allows two players to group together in a battle for survival, but it's currently locked. Right now, players can only play Solo or Squads, but Duos is present on the menu.
H1Z1 Duos Unlocks Soon
If you're wondering how to unlock H1Z1 Duos, or when it will unlock, there's some good news. Daybreak Games has confirmed that the two-player mode will be available later this week on PS4. After following up with an email, we're told it should be today or over the weekend.
We were expecting to see H1Z1 PS4 Duos unlocked following update 1.22, but there's still no sign. We've received a Duos challenge in game, so presume it's incoming any second.
Right now, the team are concentrating on performance improvements, following a rocky start at launch. The H1Z1 servers faced a lot of pressure as 200,000 PS4 players descended on the Battle Royale game.
There's more updates coming to the H1Z1 beta too. As well as frame-rate improvements and the addition of air strike and EMP grenades, the Auto Royale mode will be launching on PS4.
Daybreak is also responding to feedback from players and plans to bring a revive function to PS4, as well as improve aiming and the responsiveness of chucking grenades.
So, for now, get practising, and you can look forward to H1Z1 Duos later this week!
If you enjoyed this news tidbit on H1Z1, why not take a peek at our best free PS4 games feature?