As promised, No Brakes Games and Curve Digital released the Human: Fall Flat multiplayer update on PS4, Xbox One, and Nintendo Switch earlier today.
There are a couple of teething issues over on the Xbox One and Switch versions, preventing some players from joining their friends online. A problem that's actively being worked on.
However, everything appears to be running smoothly on the PS4 at the time of writing.
Human: Fall Flat Multiplayer Mayhem
The new and completely free update finally adds cooperative play to No Brakes' open-ended, physics-based puzzle platformer.
Letting groups of up to eight players team up in an effort to solve the game's delightfully challenging array of three-dimensional brain teasers and resolve the mysteries behind everyman hero Bob's recurring nightmares.
Although, as the trailer demonstrates so effectively, these efforts almost always devolve into chaos – albeit of the colourful and highly amusing kind.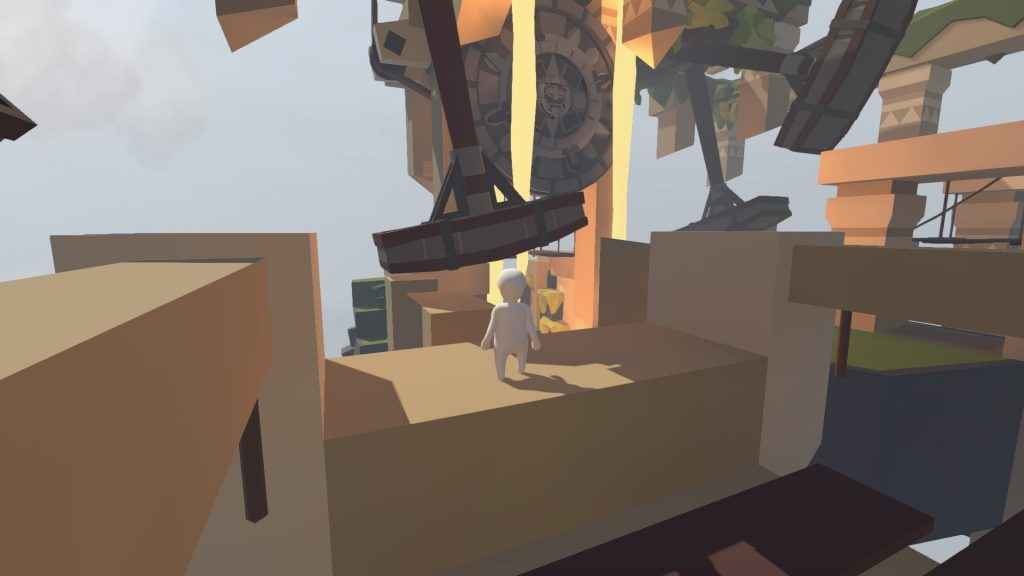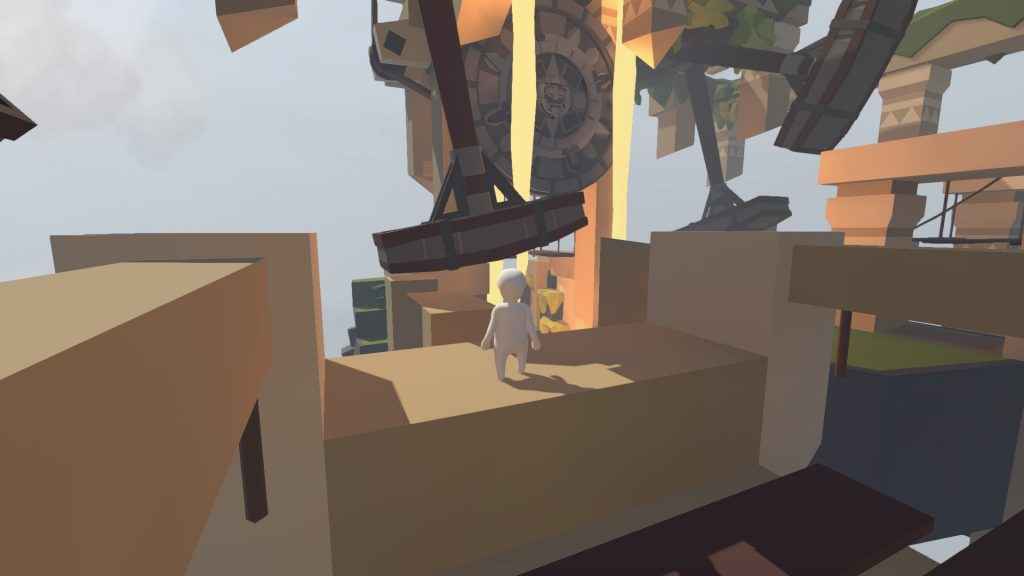 Human: Fall Flat initially released exclusively on the PC back in July 2016. A PS4 and Xbox One version was then released just under a year later in May 2017, ahead of the Nintendo Switch port which didn't arrive until December 2017.
We didn't have the opportunity to review the base game ourselves at the time. But, with Human: Fall Flat multiplayer finally here, perhaps we should take steps to rectify the situation.
After all, the game's unique brand of 8-player physics-based mayhem looks extremely entertaining. Entertaining enough to earn a place on our list of the very best co-op games currently available on the PS4, perhaps.
I mean, who doesn't enjoy ragdolling around a series of colourful dreamscapes with their friends?