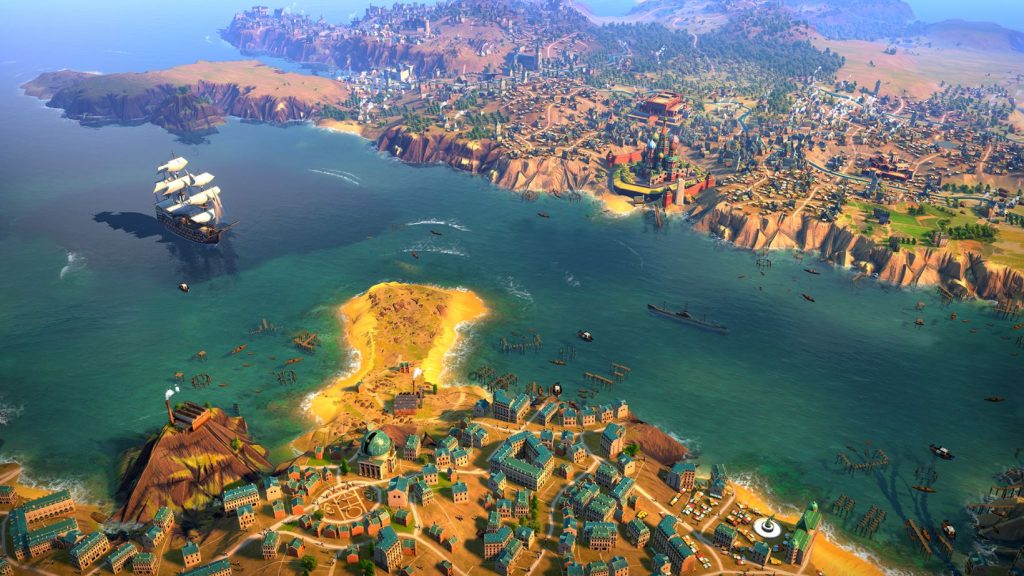 SEGA have announced and released the first trailer for their brand new AAA title at Gamescom 2019. Humankind is a 4X strategy title coming to PC from developer Amplitude Studios.
Humankind – First Trailer From Gamescom 2019
The game sounds pretty ambitious with the core theme focusing on "rewriting the entire narrative of human history."
On day 1 the game will offer One Million Different Civilisations to create by combining 60 different historical cultures from across the history of humanity. You can begin as Ancient Egyptians and evolve to become Romans, Vikings, or something else. Each culture will offer their own gameplay layer as well.
In Humankind you will face real historical events and figures, visit the wonders of the world, and create your own story. The game will offer a new system called Fame that will build with ever great deed you complete, each battle you win, and moral choice you make, leaving an everlasting impact on the world.
When it comes to strategy, the game includes terrain elevation, city building, and full tactical battles and warfare. Situate your City on higher ground and it will be harder for others to lay siege upon it. Allies can be called upon to help in times of need and transform a simple battle into a full-scale multiplayer world war.
The kicker though is that the game hasn't officially been confirmed for PS4 and most 4X strategy titles don't make the jump to consoles. Therefore, it is possible SEGA and Amplitude Studios will bring the title to PS4, but unlikely.
You can watch the first trailer for Humankind below:
Leave your mark on the world in HUMANKIND, a new historical strategy game from Amplitude Studios. Create a civilization that's as unique as you are by combining 60 historical cultures from the Bronze to the Modern Age.

Learn more at https://t.co/H65CbugIuV pic.twitter.com/htU2XVNsrf

— SEGA (@SEGA) August 19, 2019
Humankind has been teased by SEGA over the last few days in the leadup to this trailer being revealed. You can check out the original teasers for the game here.
The Gamescom convention hosts almost every major publisher in the industry, including Sony Interactive Entertainment. The convention kicked off with Gamescom Opening Night Live a reveal show hosted by Geoff Keighley, the Creator of The Game Awards. You can rewatch the livestream here.
If you need to keep up with all the announcements from the show you can head over to our landing page for the event which has every announcement made during the show. You can also see the announcements as they happen by heading to our Gamescom 2019 Feed.
Humankind is due out in 2020 for PC.