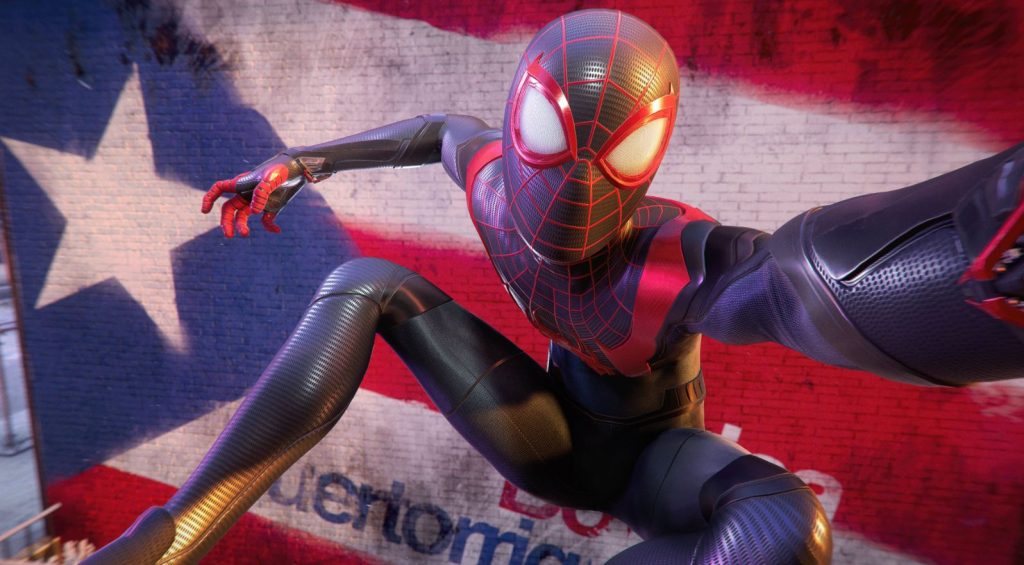 In order to celebrate Hispanic Heritage Month, Insomniac Games has released a new Marvel's Spider-Man: Miles Morales screenshot showing Miles up close in his suit.
Other than that new screenshot, there isn't any new information about the game, but it is an important month for those who are Hispanic and it is the time for them to celebrate their history and culture. You can see the screenshot below and above.
Marvel's Spider-Man: Miles Morales is just over a month away and a prequel comic and art book for the game have just been announced. Pre-Orders for the PS4 version of the game are currently being taking on the PlayStation Store. And, if you do buy it for PS4 your save will transfer to the PS5 version of the game when it releases next year.
Marvel's Spider-Man: Miles Morales releases for PS5 and PS4 on November 12 in the US and November 19 in the UK and EU.