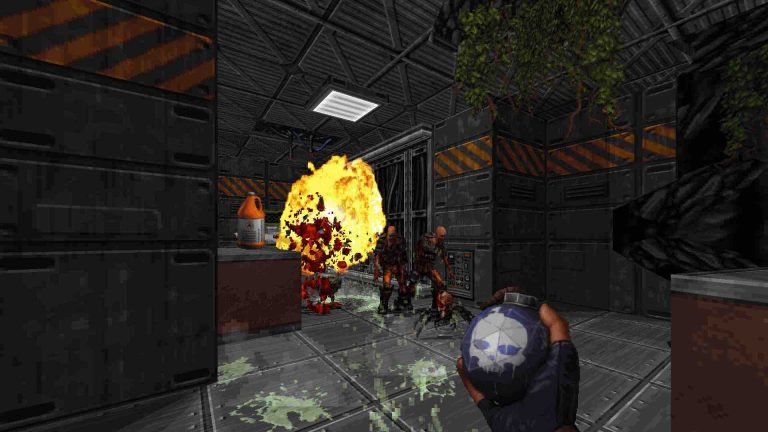 Voidpoint and 3D Realms have announced the Ion Fury PS4 release date, confirming the game will arrive on May 14 alongside the Nintendo Switch and Xbox One versions of the game. The title will be available physically on June 26.
Ion Fury PS4
For those out of the loop, Ion Fury follows Shelly 'Bombshell' Harrison as she embarks on a journey to overthrow the nefarious Dr. Jadus Heskel by battling it out against an army of cyber-cultists. Using her trusty triple-barreled revolver, Loverboy, players will be able to mow down hordes of foes at a silky-smooth 60fps.
3D Realms' CEO, Mike Nielson, commented:
We wanted to make sure the gory fun from the PC version felt just as great on consoles. We never thought we would see the day where we could use the Build engine on modern consoles, but we think our players will enjoy the efforts of Voidpoint and General Arcade's fantastic work.
Ion Fury is powered by the same tech as Duke Nukem 3D, effortlessly capturing that classic 90s shooter feel. However, it's been given some modern polish including headshots, environmental interaction, improved physics, and auto-save function.