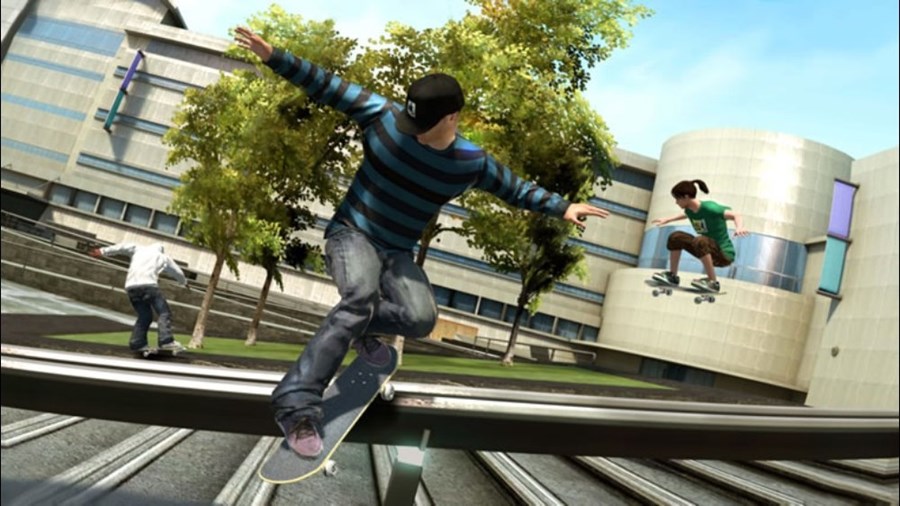 Is Skate 3 on PS4? After EA's announcement that a new Skate game is in development, many have been looking to return to the franchise and relive some of that 2000's nostalgia. But is Skate 3 playable on PS4?
Is Skate 3 on PS4?
Unfortunately, Skate 3 is not on PS4 and there is no way to play it on your PS4 either, as the console doesn't support backwards compatibility. The game isn't even available to buy on the PlayStation Store for the PS3, you can only play it if you have a retail disk.
Now, this doesn't mean that the game is gone forever and EA may make it available on PS4 in the form of a remaster or add it to EA Access. But for now, you can't play Skate 3 on PS4.
Skate 3 is regarded as one of the last great skateboarding games to release with the game being beloved by fans of the franchise and the genre. The game has an excellent 80 on Metacritic for the PS3 version. And among those reviews, there are 40 positive ones, with a very high user score as well from people who played the game.
EA officially revived the Skate franchise on June 18, 2020, when it announced a new game was in development at its yearly EA Play event, which was held completely digitally this year, due to Coronavirus. The game is reportedly been in development for a little while, but it is still quite a ways off as it was stuck in a state of the developers testing and trying out new features, whilst they couldn't believe that they were making a new game.
A trailer and not even a hint of gameplay was showcased at that event, though. And, it looks like we will have to wait a while before we see the game in action, but there are a number of skateboarding games coming out later this year.