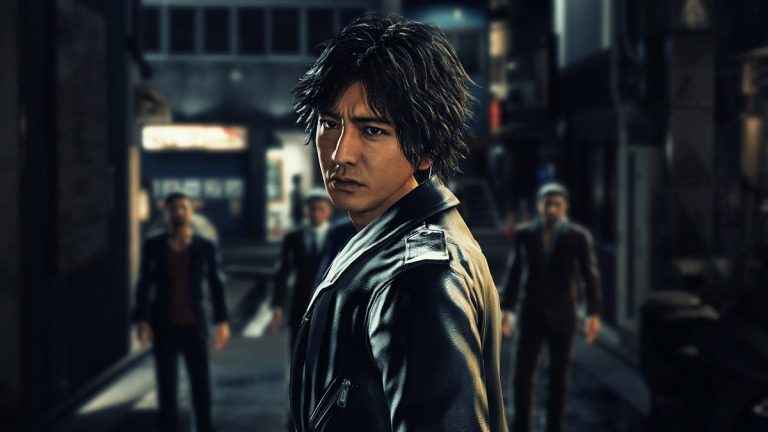 Judgment producer Daisuke Sato has revealed that the team would be up for working on a sequel to the detective-brawler. Speaking with MeriStation, Sato-san said that the game's sales in the US and UK surpassed expectations, which bodes well for a potential Judgment 2. Let's hope so too, as the original was a cracker.
Judgment 2 Might Happen Following Strong Sales Of First Game
A strong performance in western markets is great news, as it's unlikely that SEGA would want to green light a sequel if it didn't pull in the punters outside of Japan. Then again, there's been a few Yakuza games exclusive to that region, so anything could happen. But you'd want Judgment 2 to see the light of day over here, right? Exactly.
From our point of view, Judgment's performance in the West has surpassed our expectations, they're very good.
Quizzed on the possibility of a Judgment 2, Sato had this to say:
Us, as a team, would like to keep working in more games in the Judgment series.
Judgment was released for the PlayStation 4 in June, and takes place in the same universe as the Yakuza franchise.
Unlike that series, however, Judgement focuses on criminal investigation, as players control Kamurocho private detective Takayuki Yagami as he investigates a serial murder case. As such, it's possible for players to tail suspects and examine key areas in order to locate traces of criminals.
Being a Yakuza spin-off however, there's plenty of time to get into a good ruck. Yagami has access a number of different fighting styles, including crane and tiger stances, and he's a nimble bugger too, able to utilise parkour in his fighting game to get one over on his opponents.
Outside of the main story, players can also indulge in dozens of side missions, and there's also a fully playable arcade with the likes of Space Harrier, Fighting Vipers, Virtua Fighter 5: Final Showdown, and Motor Raid up for grabs.
Fingers crossed that Judgment 2 will see the light of day at some point, eh?
Source: MeriStation