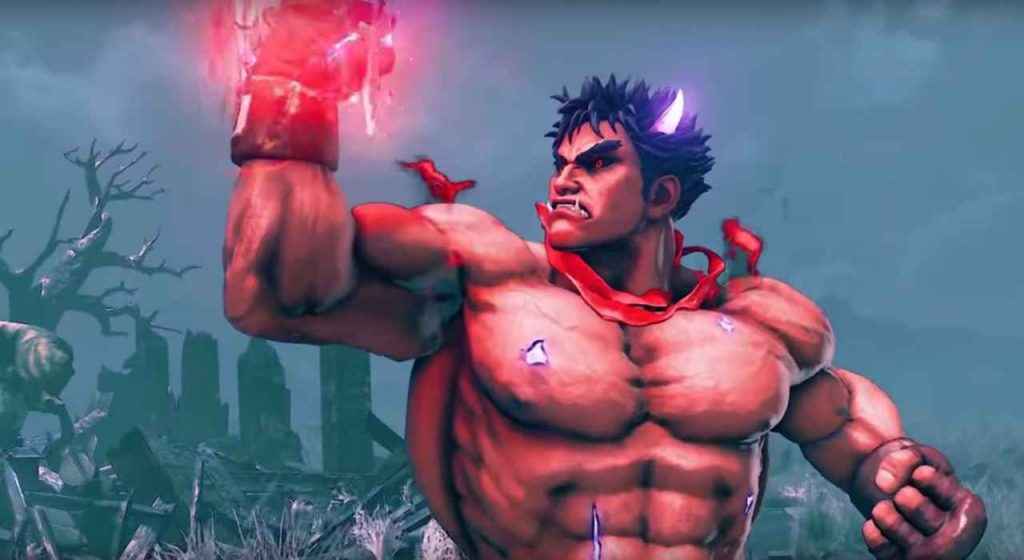 Street Fighter V has received a new fighter, who goes by the name of Kage. Kage is effectively an evil version of Ryu.
Kage, pronounced ca-gay, is the physical embodiment of the Satsui No Hado, an evil force that is present within Ryu. Ryu manages to temper it and not succumb to its strength. Kage has given in and been taken over by the Satsui No Hadi, leading to the horns and red eyes seen in the character introduction video below.
In terms of Kage's moveset, the axe kick Ryu had from Street Fighter 4 is back and has a light, medium, and heavy version. More details on Kage can be found below in the character introduction video.
Kage will cost £4.99 or 100,000 Fight Money and will mark the start of a new season. However, we do not know when he will be added to the game as of now.
Recently, Capcom announced that Street Fighter V would start incorporating advertising into its gameplay. This advertising can appear on costumes and in the loading screen. However, this advertising is just for Street Fighter Related items, such as the Capcom Pro Tour. You can turn off these advertisements; however, you would be losing out on bonus fight money.
This has been a controversial addition. The game's executive producer Yoshinori Ono recently responded to the fan backlash stating "We will continue collecting everyone's feedback to consider how we can improve this new feature for players in the future."
What do you think of Kage? Will you be using him when he is released?