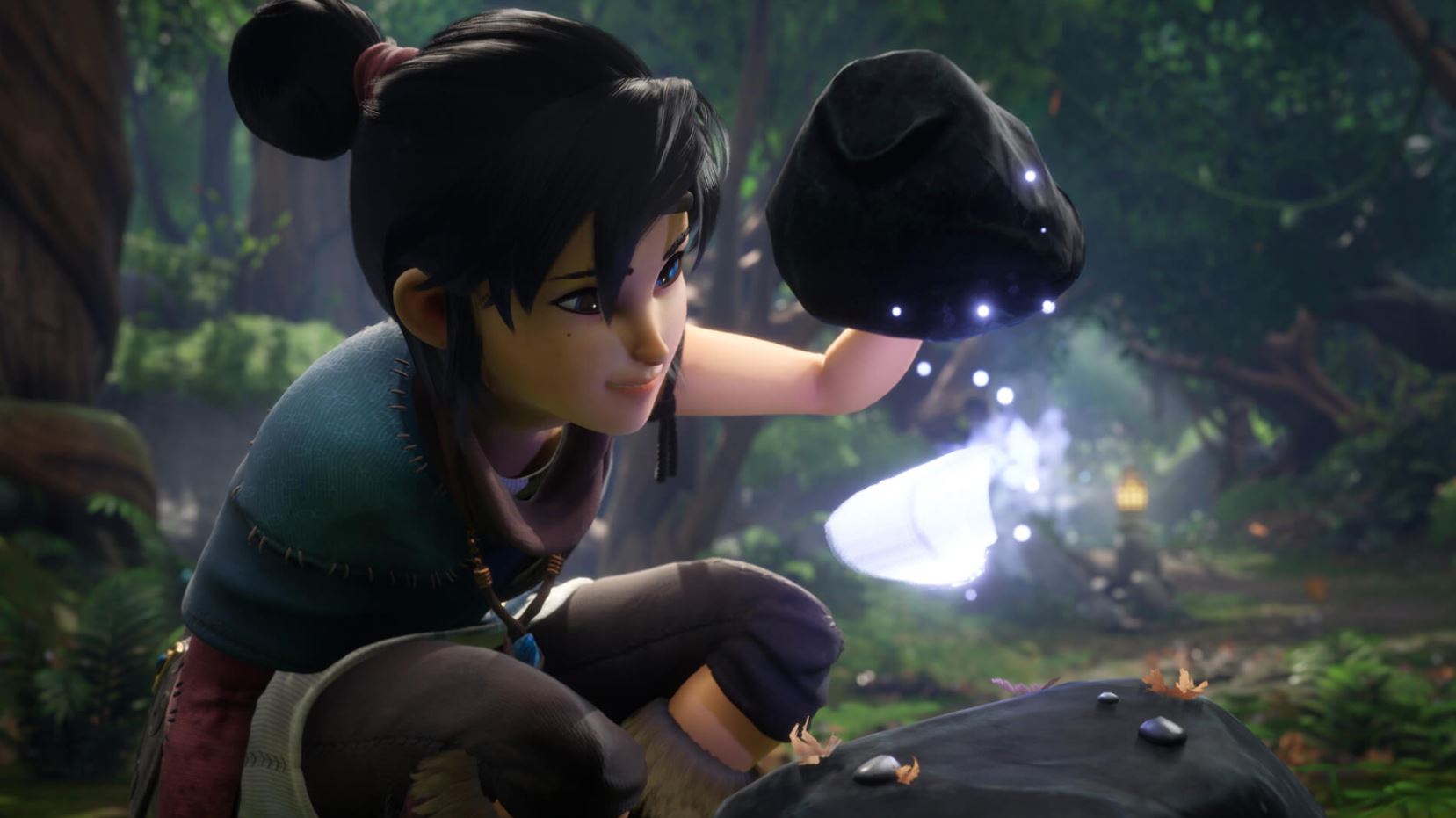 Update 16/01/21 15:00 – Sony has now removed the March 2021 release window for Kena: Bridge of Spirits from its CES presentation on YouTube. You can read more about the story here.
Original Story – After being delayed in 2020 from its Holiday window to Q1 2020, Kena: Bridge of Spirits' PS5 and PS4 release date has been narrowed down to March 2021 thanks to a new reveal from Sony's CES 2021 presentation.
Ember Lab's much-anticipated adventure game appeared in the presentation, with the new release window appearing at the end in the small print. This narrows the date down a little bit from its previous Q1 2021 date.
Since its delay, we have received some new screenshots for the game and also learned how the title will use the PS5 DualSense controller to amplify the experience for players.
Kena was revealed back at the PS5 reveal event in June 2020 and instantly caught fans' attention with its gorgeous graphics and heartwarming charm. The game will have a free PS4 to PS5 upgrade for those who make the shift to the new console.
Kena: Bridge of Spirits is set to release in March 2021.
Source – [ResetEra]