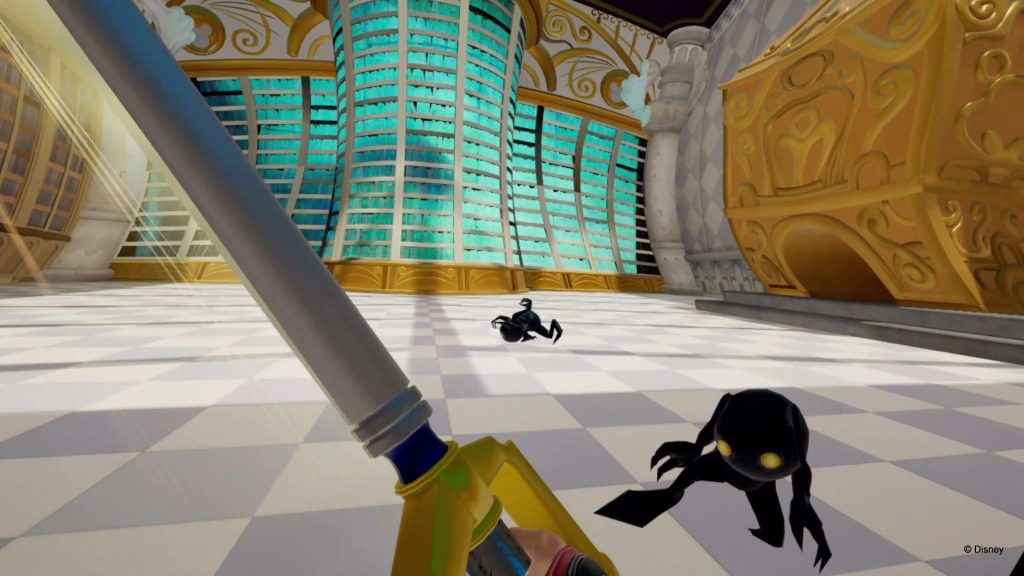 Update 2 10/12/2018 @ 12:38 – The Kingdom Hearts: VR Experience, announced prior to September's Tokyo Game Show, launches on Christmas day.
A virtual reality experience, rather than a full game, Kingdom Hearts: VR Experience lets players relive iconic moments from the series' past without charging them a single penny. Moreover, a separate update scheduled for the 18th January, will add even more stages from the previous two games.
If you love Kingdom Hearts and own a PSVR headset, it's safe to say this is well and truly a must-have.
Update 1 10/09/2018 @ 14:00 BST

A PlayStation Blog post has now revealed additional details on the upcoming Kingdom Hearts VR Experience.
As it turns out, rather than a game in the traditional sense of the word, Kingdom Hearts VR will simply allow players to relieve some of their favourite memories of the series in an immersive, virtual reality experience.
Square Enix hasn't said much more than that at this stage, in an effort to spare fans any unwanted spoilers. However, we do know this free, 10-minute interactive experience will release during the holiday season of 2018 and will feature a variety of unlockable content.
Original Story
The pre-TGS PlayStation LineUp Tour has given us plenty to mull over between now and the show itself (which commences next week on the 20th September). But one of the biggest surprises from the livestream was undoubtedly the Kingdom Hearts VR Experience announcement.
Scheduled for release on PSVR at an as yet unspecified future date before or after Kingdom Hearts III: which also got some new info in the form of the new San Fransokyo trailer.
Kingdom Hearts: VR Experience Announcement Showcases Keyblade Combat
Now, there wasn't an awful lot of footage from the Kingdom Hearts VR Experience. As you can see from the above video.
However, the little that was shown gave us a reasonable idea of what wielding Sora's iconic keyblade might be like in virtual reality.
How and if magic and the young protagonist's suite of gravity-defying combat techniques will work, on the other hand, remains a mystery. Although somersaulting across the colourful, cartoony environments of the Kingdom Hearts series with a giant sword might be a step too far for current VR hardware. Unless the developer's goal is to make everyone physically sick, of course.
Regardless, we look forward to learning more over the coming weeks.
Elsewhere at the PlayStation LineUp Tour
Kingdom Hearts wasn't the only game on display to get the VR treatment, however. Following the announcement of Everybody's Golf VR.
While we also got our first proper look at Project Awakening and the mysterious Project Judge; the working title for a new game that blends investigation with the inimitable Yakuza series.
Stay tuned for more from the PlayStation LineUp Tour and all the latest news from the Tokyo Game Show when it kicks off next Thursday.
Source: KHInsider