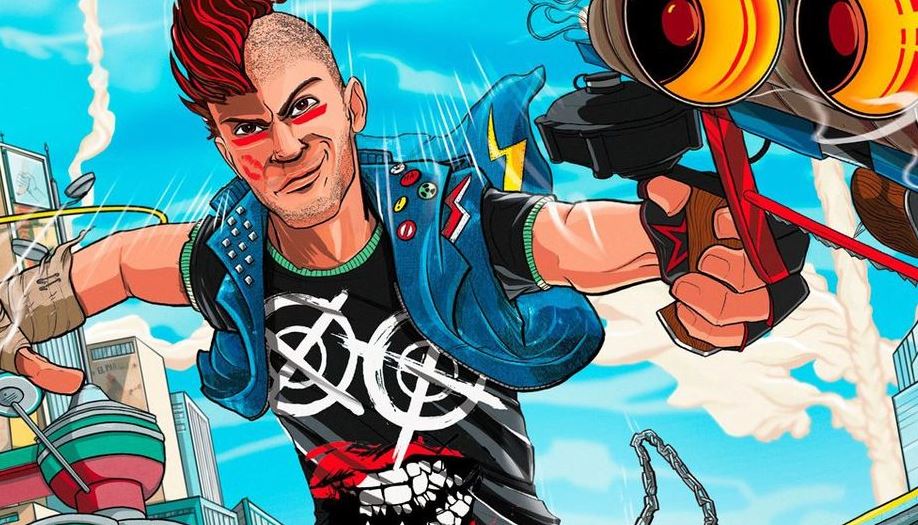 A little while ago, a supposed "leaked" list of games emerged online which we and many others initially wrote off as complete nonsense as it suggested Insomniac's dead IP Sunset Overdrive was coming back, alongside a few other new games we haven't heard of yet.
But, today, that all changed as Sony filed a trademark for Sunset Overdrive, re-upping it and seemingly suggesting that Sony sees some value in the property. That full list suggests that Sunset Overdrive will receive a remaster in the form of "Sunset Overdrive: Refreshed Edition" for PS5 and PS4 and that Sony is working on a sequel or expansion of some kind for PS5 called Sunset Apocalypse. Microsoft owns the rights to the original game, but Insomniac own the IP. However, Sony many have worked out a deal with Microsoft.
Alongside those games, the list also includes Dreams+, a PS5 port of Media Molecule's game apparently set to release on July 29. Project Cars 3 is also apparently getting a PS5 release, alongside a game based on the recent Netflix movie The Mitchells vs The Machines, titled The Mitchells vs The Machines: Overcharged.
Elsewhere, the list includes the Sonic Colors remaster, which was recently leaked. On top of that, Stray is listed for October, which was previously leaked, and Grand Theft Auto V for PS5 is given an October release date, which doesn't seem too unusual given that is when Rockstar tends to release most of their games.
Related Content – Sony PS5 Complete Guide – A Total Resource On PlayStation 5
Now, this list is definitely not confirmed and honestly, we don't even think it is likely as Insomniac is just wrapping up development on Ratchet & Clank: Rift Apart and just released Marvel's Spider-Man: Miles Morales. Presumably work on Spider-Man 2 is also beginning. But, we aren't quite sure how much Insomniac have grown and they have already shown they are a multi-project studio.
So, whilst it would be nice to see these things listed here come to fruition, you should take this with a grain of salt. It is interesting to look at this list after today's news, however. This wouldn't be the first time a random list of games turned out to be right, but it also wouldn't be the first time it turned out to be wrong either.
Source – [@Angulus]