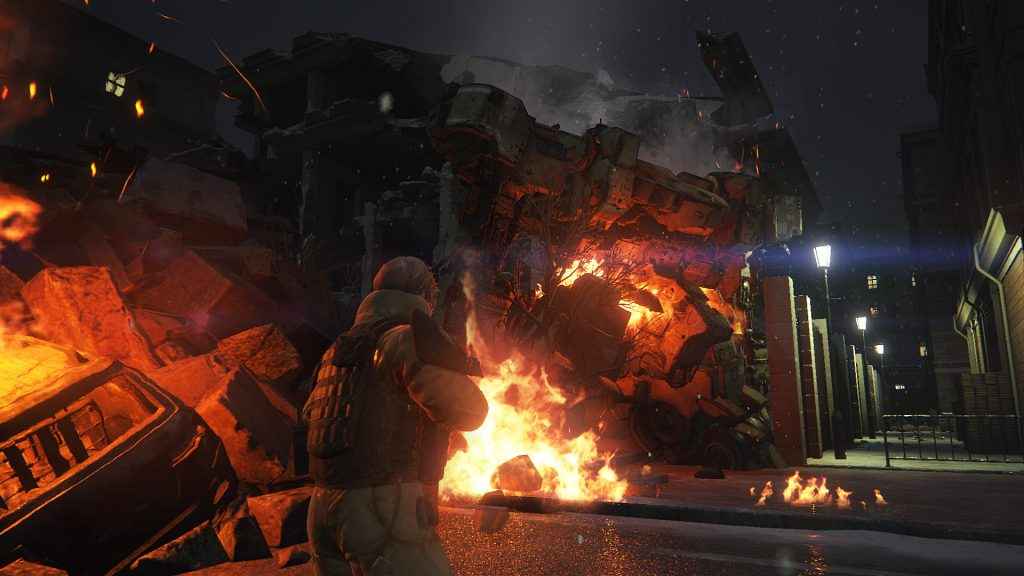 The Left Alive Japan release date has been confirmed for the 28th February 2019. As revealed in a brand-new story trailer showcased during the PlayStation LineUp Tour streamed earlier today on YouTube.
A western release date has yet to be provided, but we'll be sure to update this article as soon as that changes.
Left Alive Japan Release Date Follows Intense New Trailer
Aside from the announcement itself, which will undoubtedly have Japanese fans chomping at the bit to get their hands on the latest shooter set in the Front Mission universe, today's trailer provided a fair amount of background information, too.
First and foremost, we now know the game will be set on the war-torn streets of Novo Slava during the year 2127 at, what would appear to be the beginning of a bloody war. One which features mechs, grizzled veterans, and unsettlingly efficient stormtroopers aplenty.
The trailer also makes mention of the game's three distinctive protagonists, each of whom possesses their own personal missions and stories.
We didn't see much, or indeed anything, in the way of gameplay; aside from a few hints at the game's previously publicised survival elements. However, the latest story and character details alone are pretty enticing, to say the least – whether you have a pre-existing relationship with the series or not.
Developed and published by Square Enix – with Shinji Hashimoto, Toshifumi Nabeshima, and Yoji Shinkawa signed on as producer, director, and character designer respectively – Left Alive will be playable on PS4 and PC when it releases early next year.