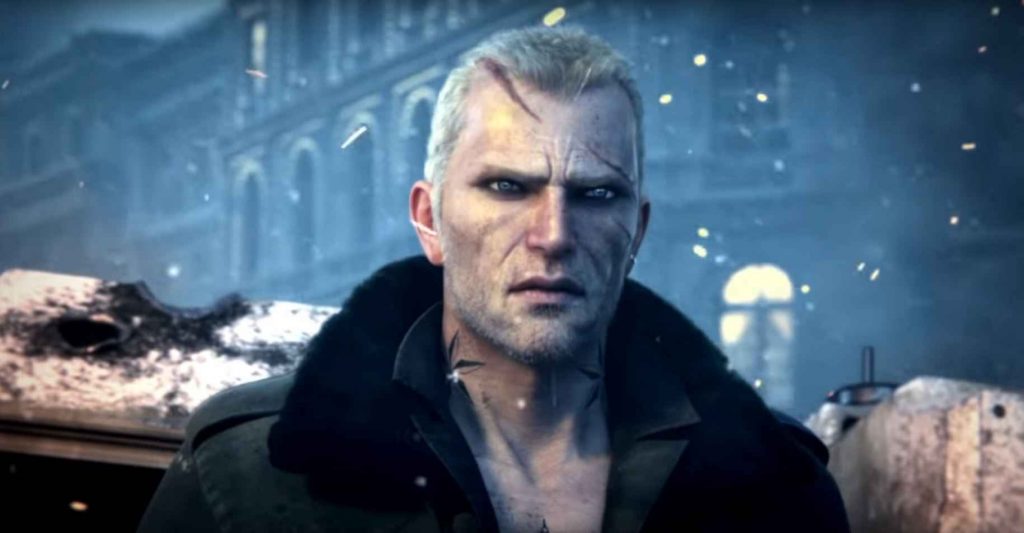 Left Alive is one of the more mysterious games coming out in the first half of 2019. The futuristic sci-fi shooter takes place in 2127 and tells the story of humans surviving an invasion. The game juxtaposes visceral human fighting with large, brutal machines clashing against each other. But, the latest trailer for the game showcases the cost of that battle, the effects it has had on people and the environment.
You can view The Garmoniyan Invasion trailer below:
Left Alive release for PlayStation 4 on March 5, 2019.
Left Alive Trailer – More News
Left Alive was originally announced at the Tokyo Game Show in 2017. The game has some impressive talent behind it, including Toshifumi Nabeshima, from the Armored Core series, Yoji Shinkawa, a character designer for Metal Gear, and Takayuki Yanase, who designed mechs for Ghost in the Shell: Arise, Gundam 00, and Xenoblade Chronicles X.
Gamescom 2018 bought a bunch of new details on the game. Here is a small excerpt of what we learned:

Left Alive is not just a 'boots on the ground shooter.' There are also robot battles where one of the game's three protagonists pilots a Wanzer mecha from the Front Mission series.

Players will often be able to choose whether to fight the soldiers guarding the Wanzer mechas or take another approach on foot.

On foot combat is very tactical and offers limited resources. You must use traps, improvised weapons, and crafting to fight against enemies that outgun you.

Choice is a key element, including the rescuing of civilians trapped in the city. Each civilian has their own motive and backstory, and will take convincing to get them to follow you. You can also choose to abandon them if you are unable to convince them or have stopped caring.
Are you excited to discover Left Alive in March?