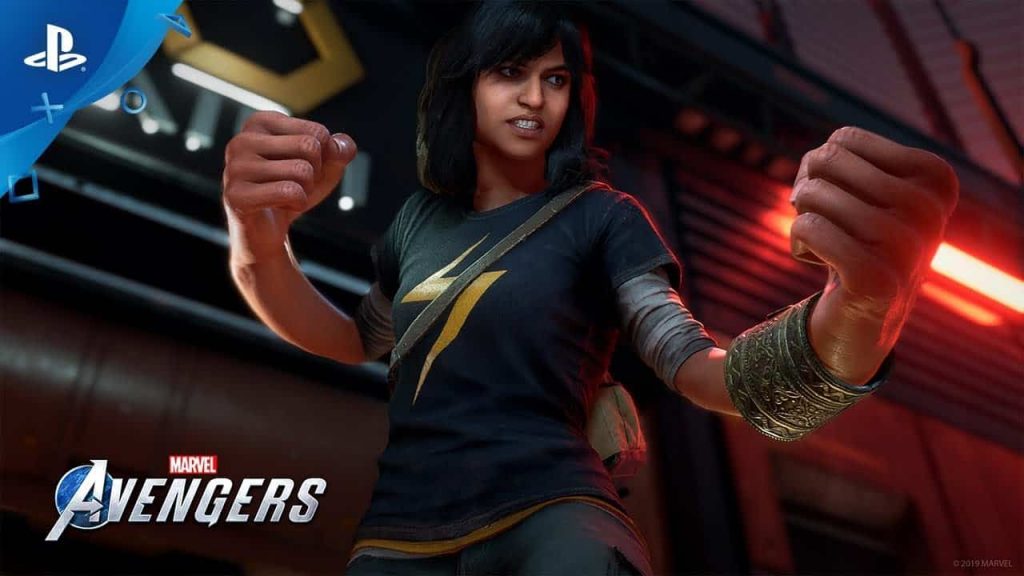 Marvel's Avengers has received a T rating on the ESRB's official website, with the description for the upcoming superhero title revealing a few new tidbits regarding combat and weapons.
Marvel's Avengers ESRB Rating Details
Here's the full description:
This is an action-adventure game in which players assume the roles of the Avengers battling an evil corporation. From a third-person perspective, players engage in a variety of combat missions using each character's weapons/abilities; characters use melee combat (e.g., punches, kicks, throws, smashes), pistols and machine guns, lasers, thrown projectiles (e.g., hammer, shield, rock) to defeat enemies. Combat can be frenetic, with frequent explosions, cries of pain, and gunfire. The word "sh*t" is heard in the game.
Related Content – Marvel's Avengers Game Overview Trailer
Marvel's Avengers is slated for release in September for PS4, PC, and Xbox One, having been delayed from its original May launch. The game takes place in an entirely different universe than the MCU, hence why you won't see Robert Downey Jr. cracking jokes as Iron Man or Chris Evans flexing his biceps as Captain America.