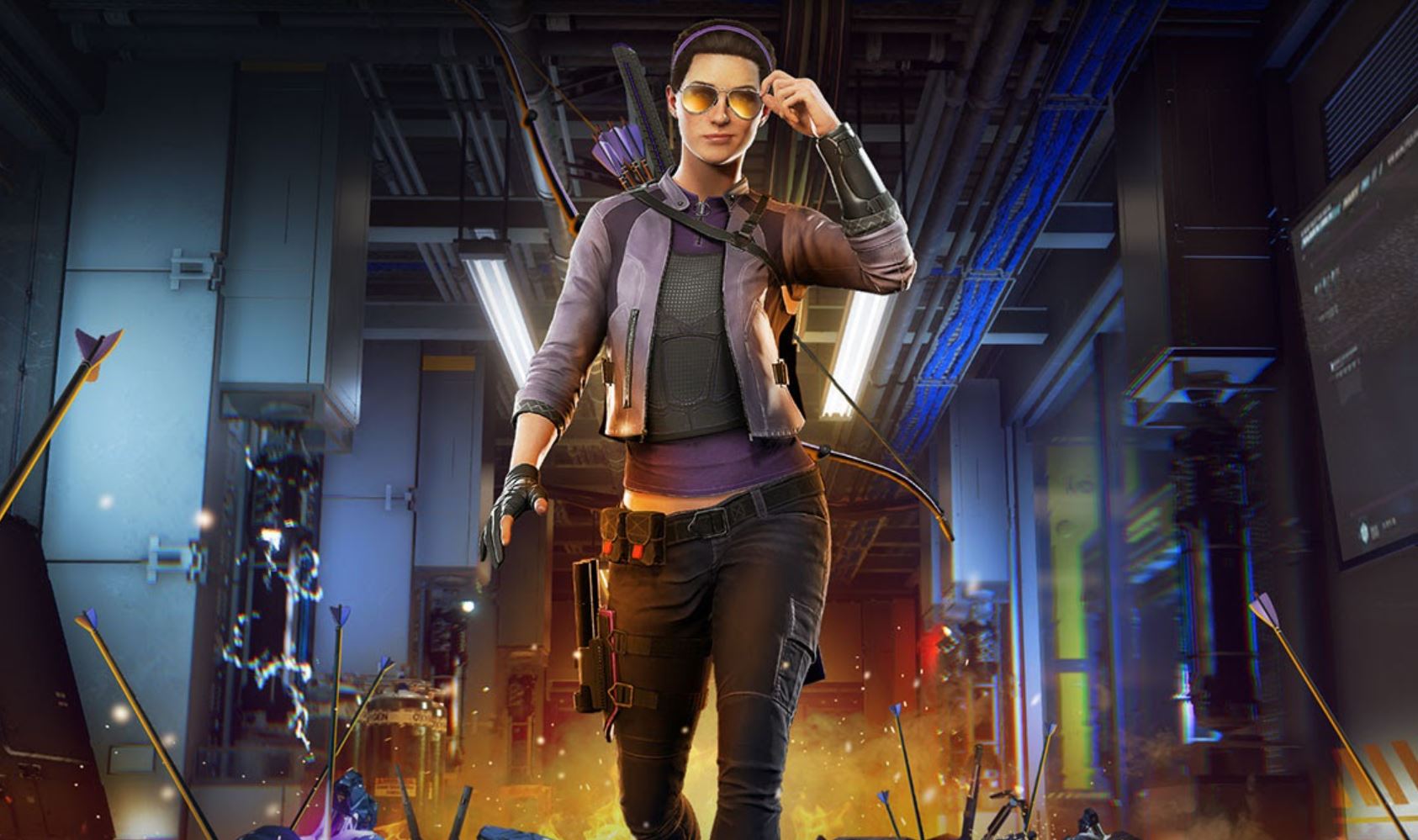 Marvel's Avengers' Kate Bishop themed operation Taking AIM has officially been detailed and the game is expansion is launching on December 8, 2020.
The operation will begin as Kate is searching for her former mentor Clint Barton, otherwise known as Hawkeye. Along the journey, she will uncover a conspiracy involving time travel and uncover secrets about the missing Nick Fury and a new threat: the Super Adaptoid.
Playing as Kate is described as a "Battlefield Dance", where you move from place to place, never staying still for too long. She can teleport around enemies, deal increased sword damage and air dash and double jump using the blink ability. Kate is also capable of parrying enemies with her Quantum Shift. Kate will, of course, have a variety of bow skills, such as a scatter shot and explosive arrows, along with a Support Heroic, allowing her to place a decoy. Kate's story is just the start and Hawkeye will be playable in early 2021 in the continuation of the operation.
You can watch the Marvel's Avengers Taking AIM Kate Bishop Operation deep dive video below:
Square Enix teased this reveal of the operation yesterday after announcing a delay to content and the PS5 release of the game late last month.
Marvel's Avengers is available now on PS4 and for PS5 in 2021.