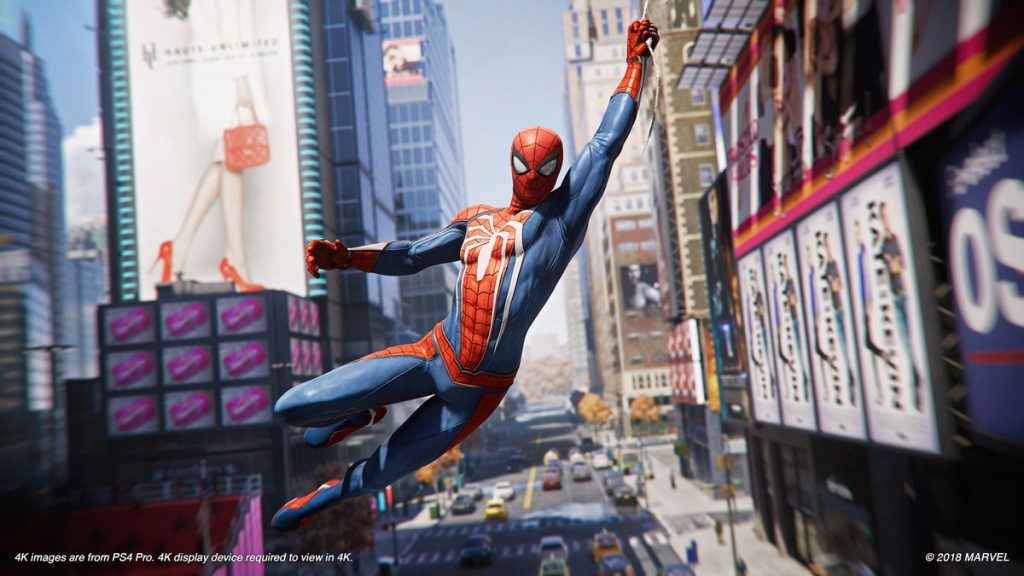 Marvel's Spider-Man game is due for release exclusively on PS4 in September, and Insomniac Games has revealed a new costume for the superhero. Inspired by the new Marvel Avengers Infinity film, which features Iron Man, Thor and the rest of the Avenger's cast, the Iron Spider Suit will be a preorder bonus.
When you preorder Spider-Man on PS4, you get a pack of three suits. The first one revealed was the Spider-Punk suit, the second one is the new Iron Spider Suit, and the third one is yet to be revealed.
Each suit in Marvel's Spider-Man game will have a unique ability. Those abilities have yet to be revealed, though the developer did say that we'll be able to rock out with a guitar with the Spider-Punk suits
Check out the Spider-Punk suit in action.
Get The Suit Pack When You Preorder Marvel's Spider-Man Game
The third suit that will appear in the new Spider-Man game is due to be revealed in July. The Spidey Suit pack will unlock on the day of release on September, 2018.
The Spider-Man PS4 release date was confirmed in April, alongside details of the Collector's Edition. Get an insight into why Insomniac chose Spider-Man over other Marvel characters, and check out some of the details on the story and characters.
Recently, it was confirmed that the anticipated PS4 exclusive won't feature microtransactions, will run at 30FPS and will also feature MJ as a playable character.