Get all the latest details on the new superhero game, including the Spider-Man PS4 release date, gameplay details, and all the latest news.
See what's coming up for Peter Parker and PlayStation fans in this PlayStation 4 exclusive action-adventure. Alongside the details that we've already gathered below, we can now confirm that the Spider-Man PS4 release date is set for September 7, 2018.
The news comes from Game Informer, who are hosting the upcoming PS4 exclusive in its digital magazine his month. Expect a ton of new info to drop later today!
Spider-Man Special Editions
And here's what you'll get in the Spider-Man Digital Deluxe Edition.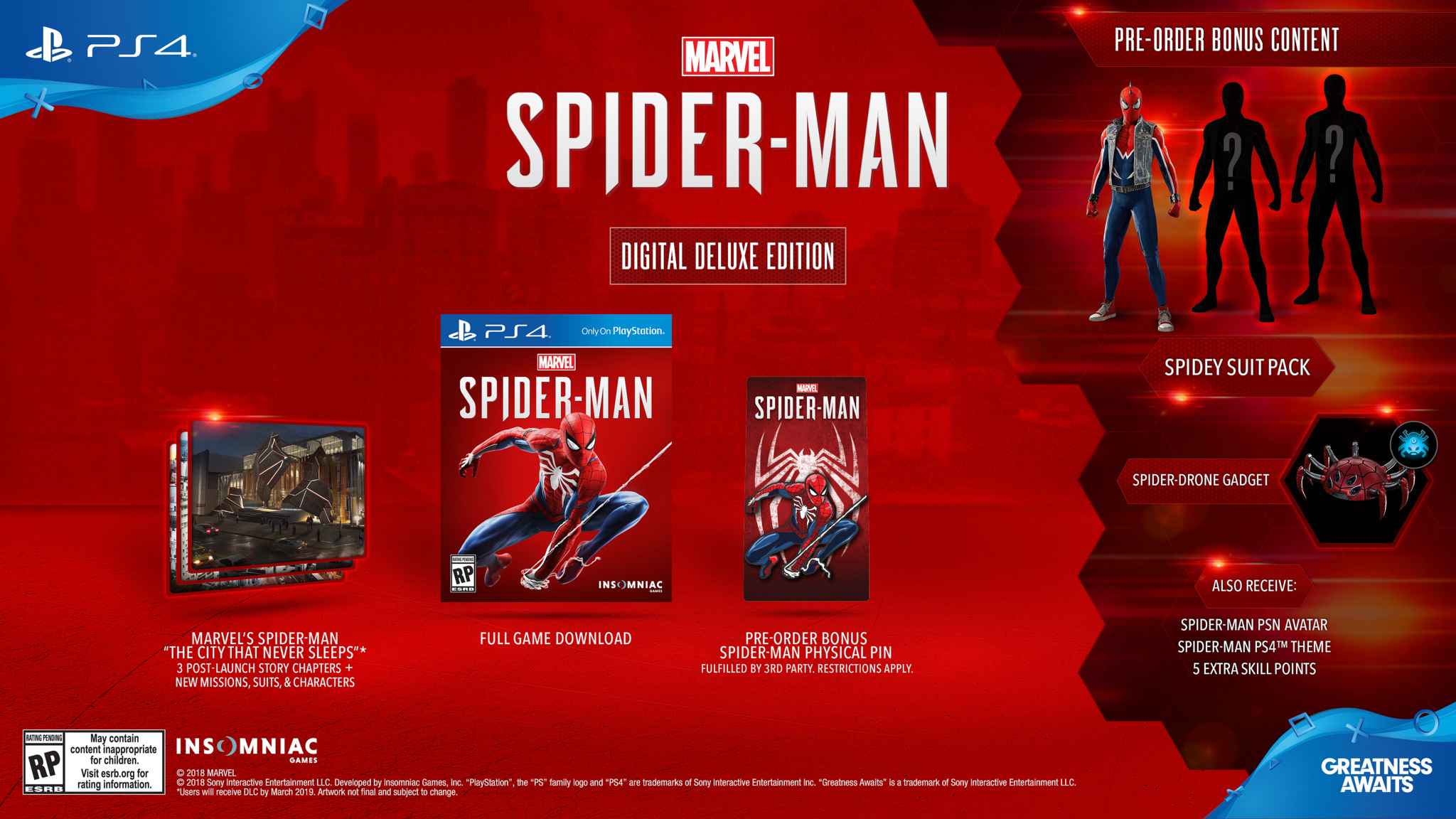 Got a bit more cash to spend? Check out the collector's edition ($149.99). As well as all the content from the digital edition, you also get a steelbook case, artbook from Titan Books and a statue of SpiderMan.
Spider-Man PS4 DLC
The DLC packs for post-launch have also been confirmed. Called Marvel's Spider-Man: The City That Never Sleeps, they'll be three new chapters. These will include additional villains and characters alongside new missions.
Spider-Man PS4 story
Insomniac Games, the team behind the Ratchet & Clank and Resistance series, are working on their first licensed game. Featuring the Marvel Comics superhero, the Spider-Man PS4 story will be brand-new and not based around any of the comic books or films.
What we do know so far is that Peter Parker is an intern, working at a laboratory in New York. The 23-year old has already been spinning his web around the city as Spider-Man for eight years, protecting the citizens.
Near the start of the game, Spidey defeats Wilson Fisk (The Kingpin) who is one of the most powerful crime lords in Marvel's history. Fisk controlled New York, but in his absence a new group of enemies called the Inner Demons are trying to take over.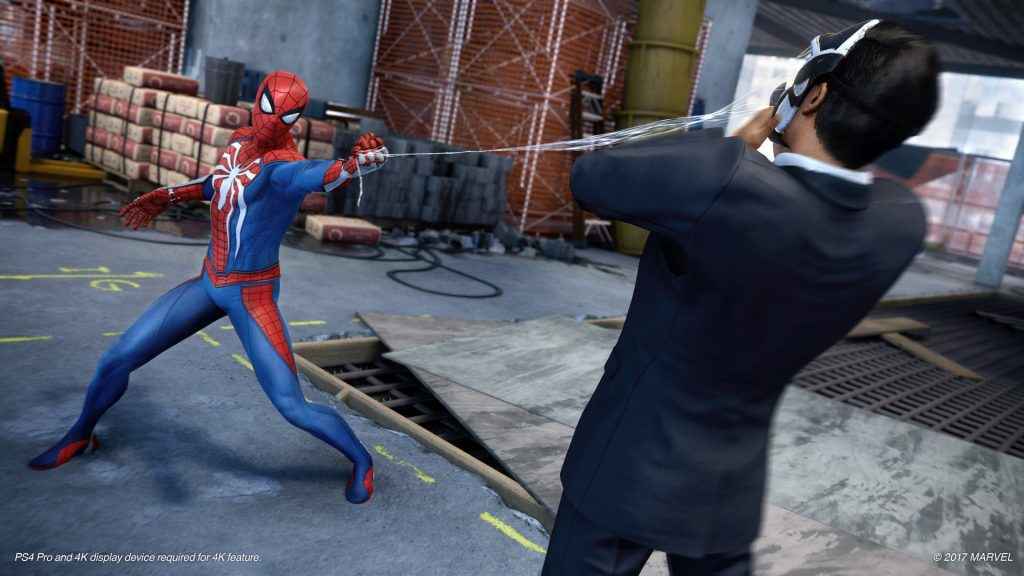 Early on, Spider-Man protects The Kingpin's men when the Inner Demons attack and discovers that they are led by Mister Negative, who is his normal job works as a philanthropist called Martin Li. This should create an interesting dynamic, but Peter is friends with Martin outside of their super-hero status.
Insomniac has said that we'll largely be playing as Spider-Man throughout the game, though investigative journalist Mary-Jane will also be a playable character. Other confirmed characters include Aunt May, Normal Osbourne and Shocker. We also know that Miles Morales, who also takes the guise of Spider-Man will feature, though to what extent remains a mystery.
The battle is on!
Spider-Man PS4 release date
The Spider-Man PS4 release date has been set for September 7, 2018, and will be exclusive to PlayStation 4.
Spider-Man PS4 gameplay
There's still a lot to learn about the Spider-Man PS4 gameplay, but what we do know is exciting. The game world is going to be huge as you swing through New York City exploring every nook and cranny. Alongside utilizing Spidey's web slinging powers and skill-based traversal, combat will feature heavily as you battle against the Inner Demons.
As well as having some smooth acrobatic moves, he can also use stealth to take down enemies as well as some special gadgets.
We get a closer look at the Spider-Man PS4 gameplay is a series of trailer that have been released since launch.
Spider-Man PS4 E3 2016 trailer
Spider-Man PS4 Paris Games Week 2017 trailer
There's even more details from the team at Insomiac Games in this behind-the-scenes look at the making of the game.
Other Spider-Man PS4 news
As a PS4 exclusive game, we can expect Spider-Man to look amazing on PS4 Pro, and the developer has plans to ensure that's the case. Recently, PS4 architect Mark Cerney said Insomniac Games are "using a forward-looking technique called 'temporal injection' that lets them efficiently support 4K displays. The display buffers they're using are 2160p, so it's full-on 4K, and they can then scale down those buffers to create very clean and high-quality graphics for 1080p HD TV owners.
Stay tuned for more details as we get them!