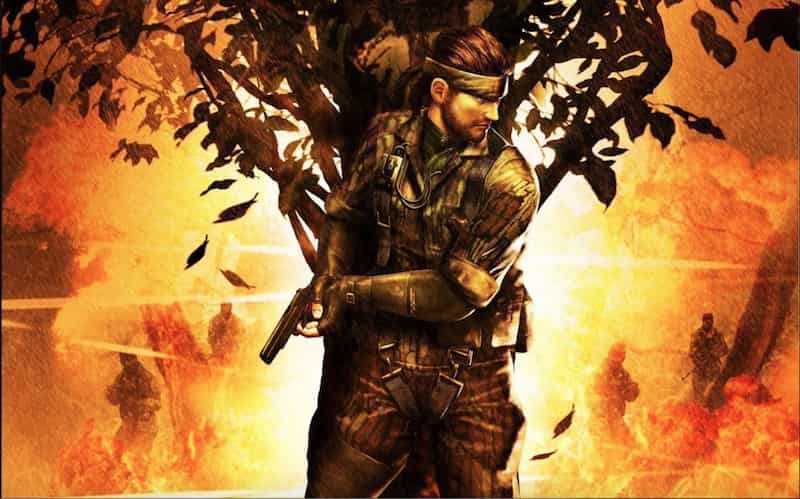 According to a report on Windows Central, Konami is working on a Metal Gear Solid Classic Collection for modern platforms that may see a full reveal next month.
The Metal Gear Solid Classic Collection will reportedly feature Metal Gear Solid, Metal Gear Solid 2: Sons of Liberty, and Metal Gear Solid 3: Snake Eater — the latter of which is all but confirmed to be getting a full remake.
It also appears that Metal Gear Solid 4: Guns of the Patriots won't be included in any collection, which is possibly due to it being made on the PS3, which has notoriously tricky architecture. Regardless, all of this ties in with previous murmurs we've heard about Konami looking to revive the Metal Gear Solid franchise after a lengthy hiatus, with the collection rumoured as far back as October 2021.
Furthermore, Dusk Golem, a leaker most associated with Resident Evil and horror games, claimed in August 2022 that the rumoured collection is '100% true,' and that it would indeed feature MGS 1-3 and come to PC and consoles.
Related Content – Sony PS5 Complete Guide – Everything Explained About PlayStation 5 For New Owners In 2023
While on the subject of the series, Nick Baker hinted in September last year that Metal Gear Solid: The Twin Snakes is getting a remaster, which could be the version of MGS1 included in the collection. However, nothing else has been said about the GameCube-exclusive coming to modern consoles.
If that wasn't enough, Metal Gear Solid is supposedly getting a full remake, but the source is pretty shaky at best and as we've heard nothing since, it looks like MGS3 will be the only remake. Still, we live in hope!
The PlayStation Showcase takes place later today, and if all goes to plan, we'll be getting a full reveal of the Metal Gear Solid 3: Snake Eater Remake there.
[Source – Windows Central]