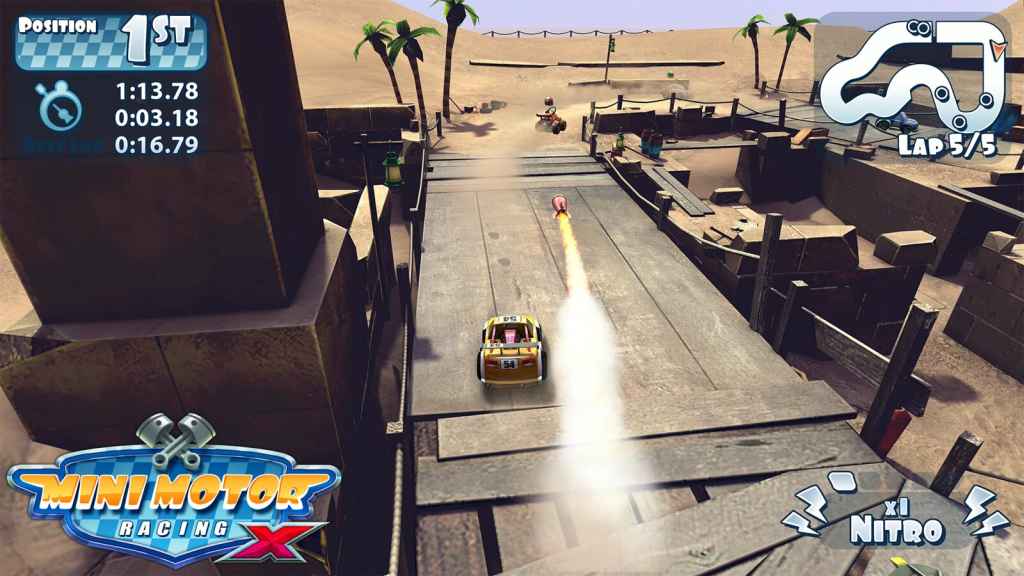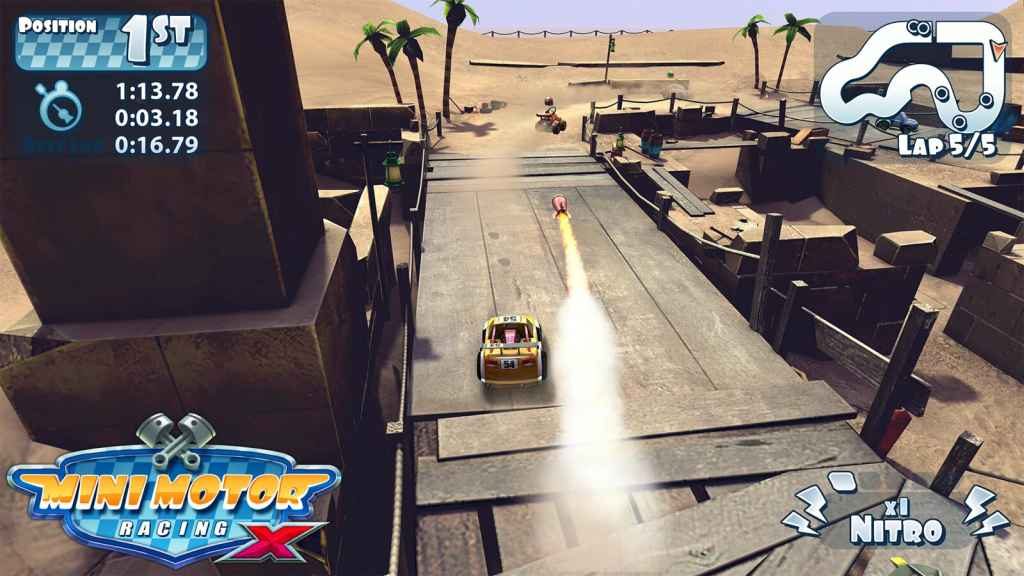 Following PSU's exclusive reveal of Mini Motor Racing X, the development team at The Binary Mill went radio silent for a few weeks. But this afternoon, they came roaring back into the limelight with a new trailer drop, a release date announcement, and a long detailed post on the PlayStation Blog.
Mini Motor Racing X Release Date Reveal
Mini Motor Racing X, the latest entry in the beloved top-down kart-racing franchise, will release on the PlayStation Store next Tuesday, December 17, 2019. As promised, the game will be fully playable either "flat" or on PSVR.
Today's post by The Binary Mill's Community Manager, Jason Spencer, on the PlayStation Blog goes into a lot of detail about the game and its development. In the post, he describes how Mini Motor Racing X is the first time in the franchise that weapons have been an integral part of gameplay. He also clarifies the answer to the question we had about that POV view we saw in the screenshots – it has been added in for the flat version, but not for the PSVR perspectives.
There is also a lot of talk about "Bumper Ball," which looks like a Rocket League-style sports game played with Mini Motor Racing X's tiny cars. "This may alienate millions of European readers, but I've always found soccer (okay, football) to be kinda boring. Turns out the solution is to add cars, and nitro, and ditch all the rules. Bumper Ball is madcap fun and ideal for parties and for ruining friendships and can be played on or offline (but online is where it's at)'," writes Spencer.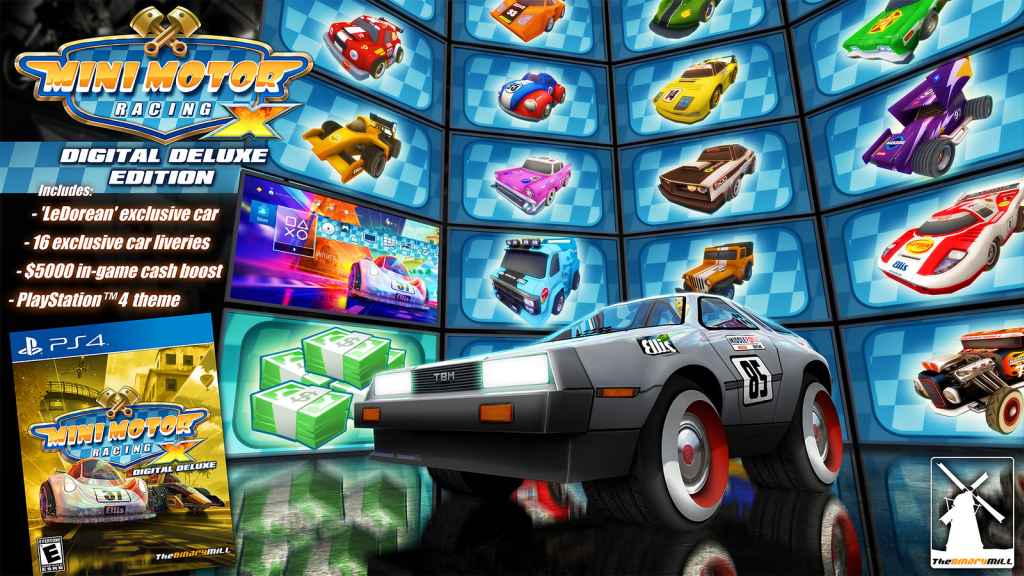 Check out the article over on the PlayStation Blog for more details, including the reveal of a special Digital Deluxe Edition – which looks to come packed with a lot of goodies, including an exclusive car.
And of course, keep your eyes on PlayStation Universe for all the latest news on Mini Motor Racing X. We will be reviewing this one for sure in the coming weeks.