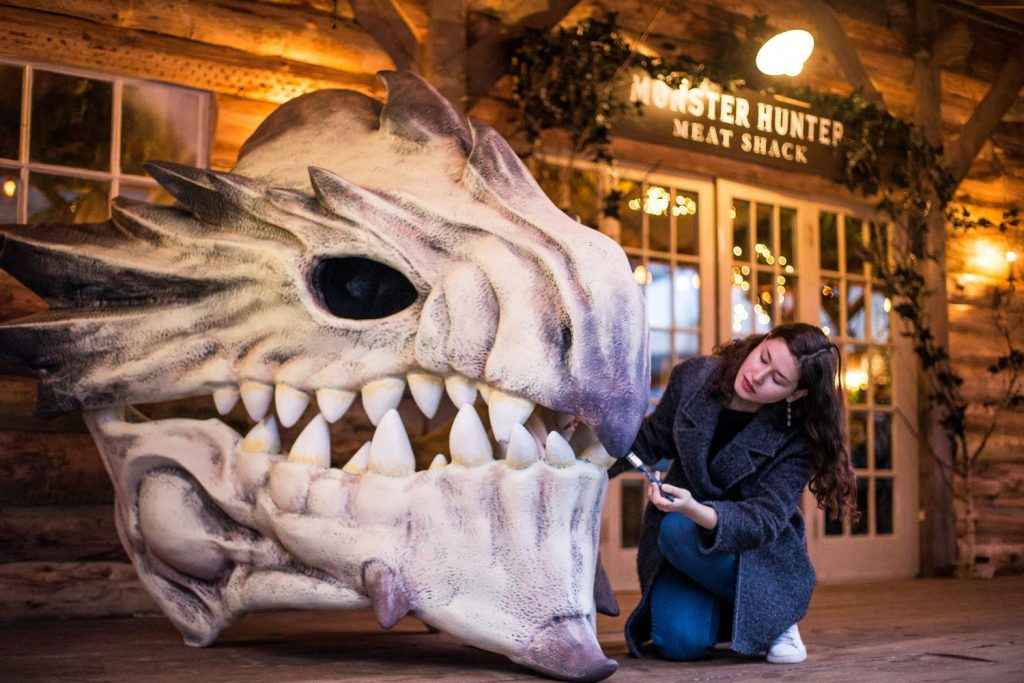 In a bizarre, yet kind of cool, PR stunt for Capcom's upcoming action-RPG, there's a Monster Hunter World Meat Shack opening in London for a few days this month.
According the press release, a food outlet called Flat Iron Square has been transformed into a "monster dining experience" where fans of the game - and we guess anyone who is hungry - can dine out on monster dishes cooked on the barbeque.
Outside the Monster Hunter World Meat Shack, there's a giant skull from the game of Rathalos (King of the Skies). The interior is apparently decked out with a 2.4m high BBQ, and a " backdrop of forestry and mysterious hunting maps."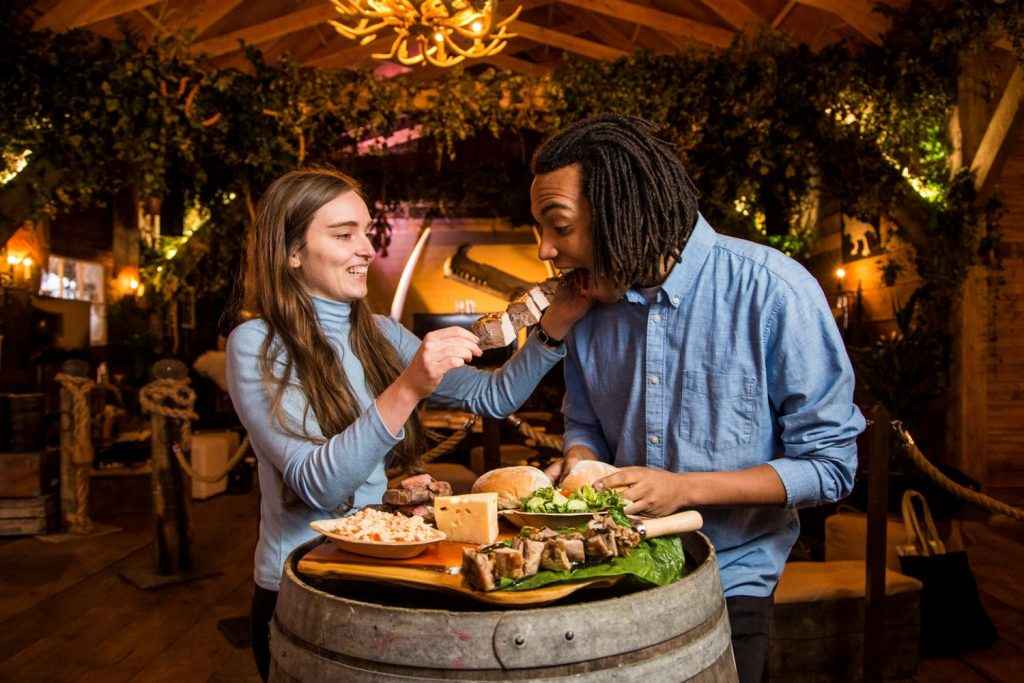 The Monster Hunter World Meat Shack opens from Thursday 25 - Sunday 28 January where diners over the age of 16 can enjoy some monstrous meat and massive burgers! It's an all-ticket party, and you can grab a bite of the action at EventBrite.
If you're more interested in the actual game, then there's good news! The Monster Hunter World release date is Friday, 24 January. There's already a trophy list online, and there's a day-one patch planned, which unlocks online multiplayer and introduces a gallery mode that allows you to replay event scenes.