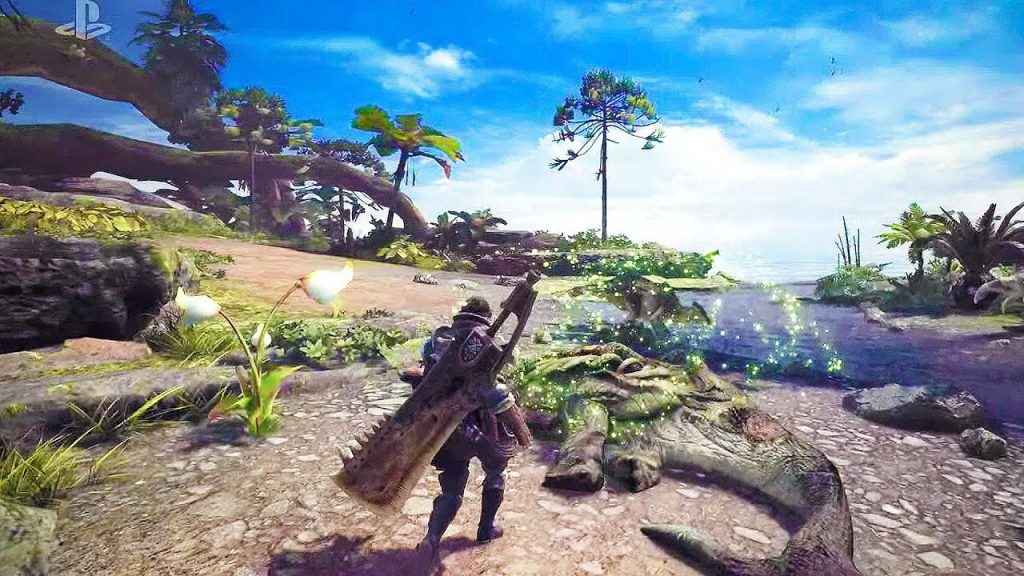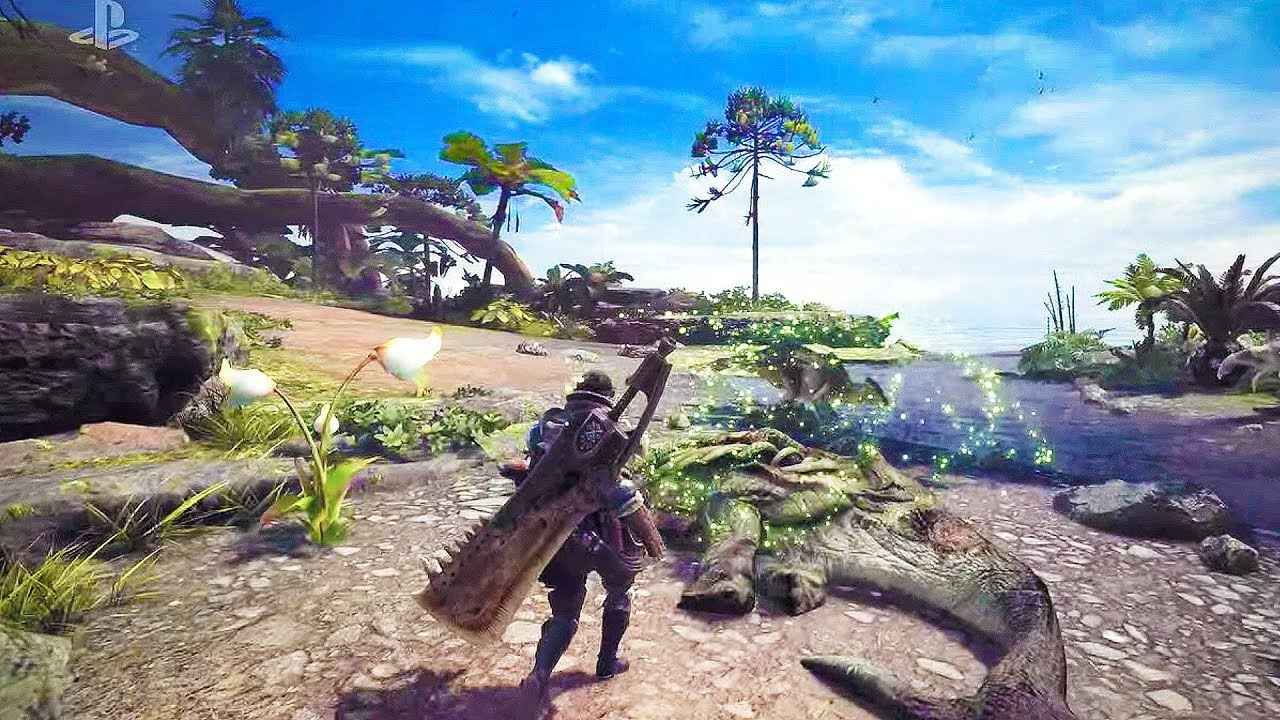 Monster Hunter World update 1.01 is incoming and will be available to download to coincide with the game's release in a few days. In addition to the patch notes, Capcom has also confirmed a few upcoming updates for post-launch.
Once installed, the 815mb Monster Hunter World update 1.01 unlocks the online multiplayer, event quests,chat, and more.
Here's the Monster Hunter: World Day One patch details in full.
Additional Systems
Unlocks online-use systems including multiplayer, event quests, and chat.
Adds function to receive additional content to the player's My House room service.
Adds gallery function to the title menu to replay event scenes.
Adds a Gallery Mode that enables you to watch the event scenes you have previously seen. The appearance of the player character will change based on the save data.
Mascot character Poogie added to Research Commission HQ.
As you progress through the story, Poogie will appear in the distribution area of Research Commission HQ. You can deepen your friendship with him through skillful petting. If you pick him up and take him around, something good may happen.
Additional Display Languages
In addition to the Japanese, English, French, Italian, German, and Spanish included in all versions of the game, the following display languages have been added for specific versions:
Japan: No additional languages
Asia: Traditional Chinese and Korean
North America: Brazilian Portuguese
Europe: Brazilian Portuguese, Polish, Russian, and Arabic
Additional voiced languages have not been added. All versions of the game will feature Monster Hunter language, Japanese, English, French, Italian, German, and Spanish voiced language options.
Other
As previously mentioned, Capcom laid out the details of Monster Hunter: World's upcoming additions and updates.
Deviljho will be added as an additional monster in the spring 2018 free title update.
Various post-launch event quests and special collaborations will be added.
Free downloadable content like additional gestures are also planned.
Cosmetic content, such as gestures, face paint, and stamp sets for use in chat, are planned for release as paid DLC.
The final Beta has just ended, and the true hunt is on so very soon.Monster Hunter: World is released January 26 on PS4 and Xbox One.