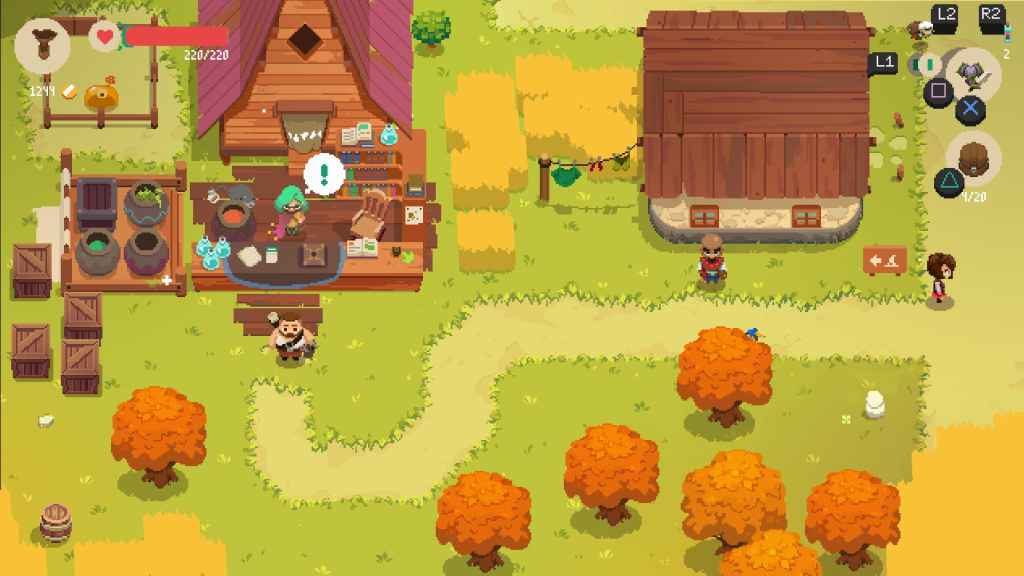 The Moonlighter Friends and Foes update is available to download, for free, right now on all major platforms.
Described by developer Digital Sun and publisher 11 Bit Studios as the biggest update the rogue-lite action RPG has ever received, Friends and Foes adds a variety of new companions, mini-bosses, and plenty more besides.
Moonlighter Friends and Foes Update Introduces Nine New Companions
There are nine new companions, or Familiars, if you prefer, in total arriving as part of the Friends and Foes update.
Each one is unique: some function as portable storage containers or an hoc healers, while others will help bring down enemies or find hidden items.
To obtain them, players need simply kill ten individuals of a particular enemy type, whereupon they will be rewarded with a special egg. From which will emerge a fresh-faced familiar three days later.
You can see some of them in action in the below trailer.
Mini-Bosses
To balance out the introduction of these powerful new Familiars, Digital Sun has also added eight new mini-bosses to the game world.
Ferocious and challenging in equal measure, they serve as guardians of the dungeons the player will explore during their adventure; securing the gateways that lead to the deepest levels of these dangerous, subterranean vaults.
Additional Changes
As we mentioned earlier, there are plenty of additional gameplay tweaks to take note of in the Friends and Foes update, too.
Zenon, for example, can now be found sitting by his campfire whenever the player visits decide a dungeon at night. On hand to relate various forgotten tales that provide additional information on the town of Rynoka and the world itself.
While elsewhere, Digital Sun has made it easier to organise the Moonlighter's inventory, modified and added lines of dialogue to Tomo in order to better explain her relationship/shared past with Will, updated the Banker UI to prevent players from having their money "stolen" when making a deposit, introduced a new option at Le Retailer that allows the player to retrieve their broom should they lose it during their travels, and tweaked the Shop menu so that changes in item prices are more clearly displayed.
Currently available on PS4, Xbox One, Nintendo Switch, and PC, Moonlighter earned an impressive 8.5/10 in our review. Thanks, in no small part, to its likeable presentation and well-designed blend of diverse mechanics.