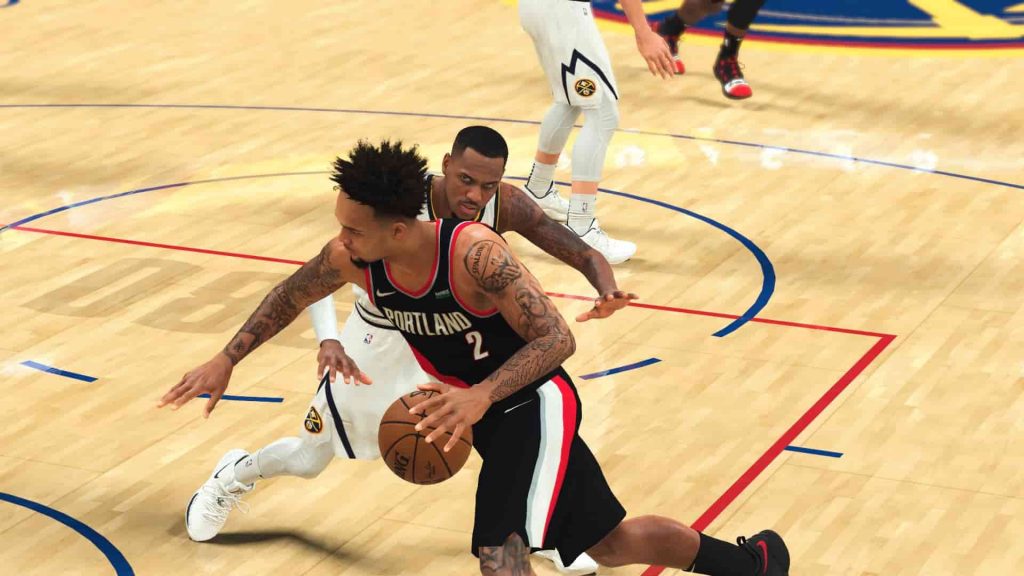 2K has released a detailed Courtside Report for NBA 2K21, detailing how the extra horse power afforded by PS5 and Xbox Series X/S has allowed the team to offer a true next-generation experience for the basketball title.
NBA 2K21 PS5 Features Detailed
Detailed by NBA 2K21's gameplay director, Mike Wang, the report reveals how movement has been enhanced on next-generation consoles, with dribble movement having been built from the ground-up for PS5 and Xbox Series X. The difference is apparently night and day, says Wang, who reveals that it's now far easier to go where you want on the court without experiencing unwanted turns or having your player face the wrong way.
Elsewhere, defense and off-ball have also been improved with the following standout upgrades:
Unique contextual motion assets for various basketball situations (Transition Stops, Leak Out, Guard Break, Anchor, Space Perimeter) bring an awareness to the look of the players on the floor and give them more life.

Improved pathing, cuts, and stops make defenders feel more grounded and fix a lot of the sliding from the previous generation.

Overall improvement to motion stability and response. In other words, we smoothed out the twitchiness and players can more accurately follow exactly what you're doing on the sticks.

Updated player-size detection logic and greater emphasis on player differentiation. Bigs move like bigs, and guards move like guards. This includes a lot of new animation content to support signature motion styles.

Left stick taps allow you to play quick steps which are really helpful when you need to make subtle adjustments to your defensive position.
Meanwhile, the new Impact Engine forms the basis for the new in-air contact shot system, which removes the snatching from past games and resolves collisions as players hit each other mid-air.
By creating reliable contact when players are in flight, we no longer have to take control of defenders while they're on the ground and pull them into place just to force certain outcomes.
Finally, there's the PS5 Trigger Effect, which is all thanks to the DualSense controller. For example, the adaptive triggers are utilised to convey energy/fatigue, with players feeling more resistance on the Sprint trigger when legging it around the court. Haptic feedback all comes into play on NBA 2K21 on PS5, which is used to accentuate the collision systems.
It's so dope to feel the difference in your hands between a grazing bump and hard hit. It's also a great reinforcement tool to understand when you're making players work too hard on the court, which could hit their energy/stamina levels and potentially cause wear-and-tear on their bodies with our in-depth injury system.