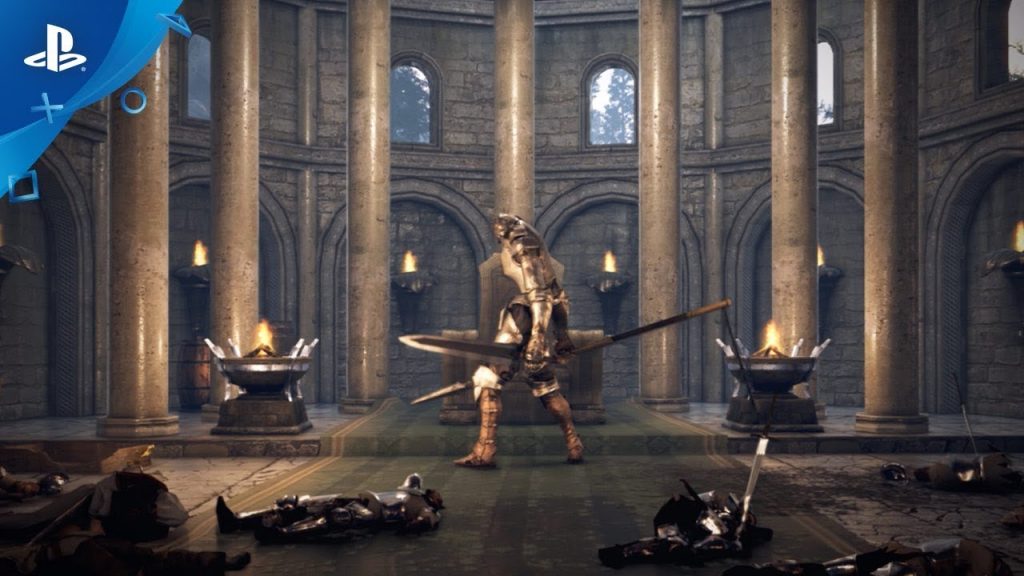 The second major content update for Black Desert is available to scoop up now for PlayStation 4, Pearl Abyss has announced.
New Black Desert Update Detailed
The free download allows players to explore the desert region of Valencia, where you'll encounter a new world boss as well as the chance to play as the Lahn and Ninja character classes, as well as gain a massive power boost with the Awakening feature. This permanently boosts a character's combat prowess and gives players access to new skills and weapons to utilise in combat.
All ten of Black Desert's character classes are able to be augmented with Awakening, letting your character unlock their 'true power and unique play styles.'
In order to activate the Awakening ability, you must first reach Level 56 and accept a unique quest from Black Spirit. After you've done this, players will receive a mythical weapon native to their character's history capable of dishing out massive damage to foes.
Here's details on the two new classes for Black Desert players:
Lahn: Lahn is extremely agile, with the unprecedented ability to leap and glide through the air over long distances. Combined with the flexibility of her Crescent Pendulum, whether she's facing enemies head on or raining death from above, she is truly a force to be reckoned with.
Ninja: Ninja is a high-skill fighter that excels in agility, using dashes, aerial skills and teleportation to rapidly close the distance to enemies. With the ability to conceal his presence, the Ninja can lie in wait before delivering precise, deadly strikes against his opponent. Armed with stun and debuff techniques, the Ninja can easily gain the upper hand in combat.
Pearl Abyss CEO, Robin Jung, commented:
We're proud of the amount of content contained within today's update that's available for our growing community on PlayStation 4. Given the positive reaction to our first content update, we expect to see a similar response from Adventurers today – especially with the game-changing ability to Awaken all ten character classes.
Check out the Awakening trailer below: