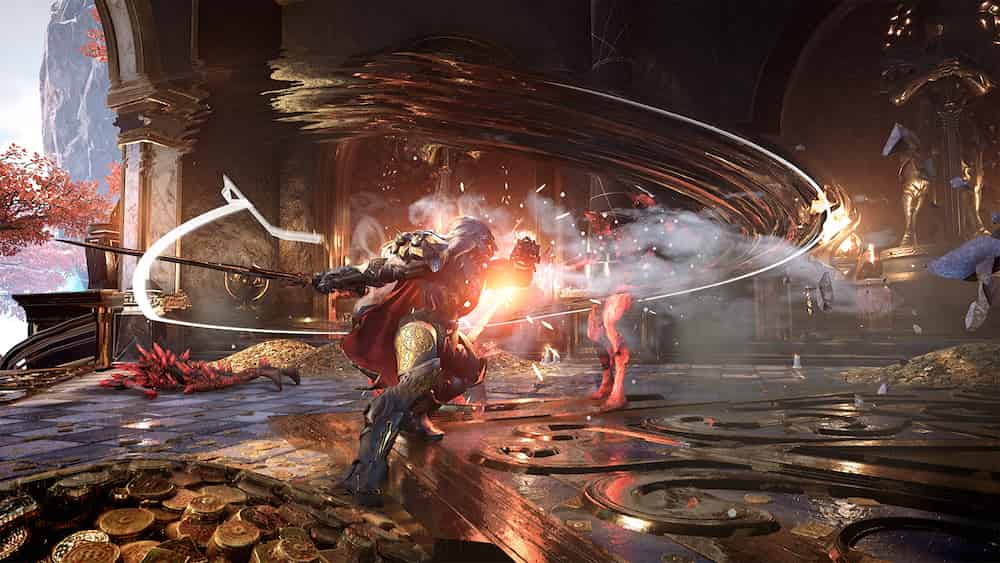 Counterplay Games' upcoming PC and PS5 title Godfall has received a fresh batch of new gameplay showcasing one of the game's boss battles.
Godfall PS5 Boss Battle Gameplay
The video comes via ITmedia NEWS, a Japanese YouTube channel, can be seen below. It's worth the watch, offering a look at the game's stunning visuals in action, as well as giving players a good idea of how combat will function in general.
Related Content: Godfall's Cinematic Intro Is A Beautiful And Gorgeous Lore Piece
Godfall was one of the first PS5 games to be confirmed, and will launch alongside the console on November 12 and November 19 in the US and UK, respectively. Recently it was confirmed that the looter-slasher will require an Internet connection and PlayStation Plus in order to play.
Like many PS5 games, Godfall will take full advantage of the SSD, which will offer near-instantaneous load times for the game.
[Source – WCCFTech]