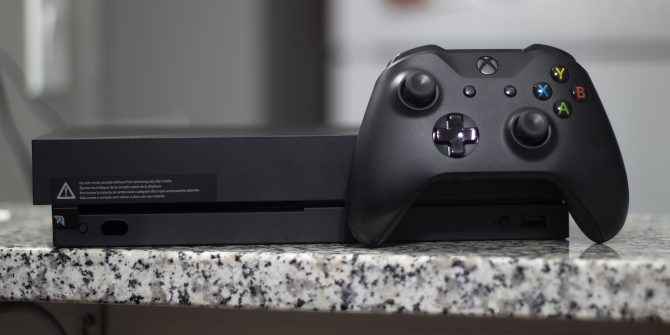 [UPDATE] Microsoft has confirmed that a mistake was made in the original blog post. There is no new Xbox hardware being announced at Gamescom. There will, however, be new Xbox bundles revealed.
Is Microsoft ready to announce new Xbox hardware? According to a new post from Microsoft's Director of Programming, Major Nelson, it's rumoured that a successor to the Xbox One X is about to revealed at GamesCom 2018.
New Xbox Hardware Teased
With the next-generation version of Xbox not expected until 2020, there's talk of it being a new hardware revision. The latest speculation points to it being a streamlined Xbox One X that could lay down the foundations for the next-gen Xbox.
However, other rumors suggest this may just be a new Xbox Elite controller.
In the blog post, as well as revealing an overview of the show, it states that they'll be all-new Xbox hardware and accessories. Surely, a controller would fit into the accessories category, right?
If a new Xbox revision is announced, this could be great news for Sony. If Microsoft shows its hand this early, then Sony will have an insight into the company's plans for the next-generation, and will be able to respond accordingly.
But Sony need to be careful not to let Microsoft gain too much ground in the race for the next generation. Let the US company get too settled in and it could damage the launch of the PS5, especially if the details of that console are less than desirable.
New Xbox And PS4 Release Expected 2020
Currently, it's rumoured that both the next-gen Xbox and PS5 will launch in 2020. If this is the case, then we'd expect both Microsoft and Sony ready to show their hands fully in 2019, perhaps at E3.
According the latest leak of PS5 specs, it appears that Sony will once again be using chip maker AMD to power it's next-generation console. It's also rumoured that PS5 may play PS4 games with a backwards compatibility that was missing in this current generation.
Right now, we can only speculate, but Sony's eyes will be firmly on Gamescom in Germany, which begins on August 21.
Related PS5 News