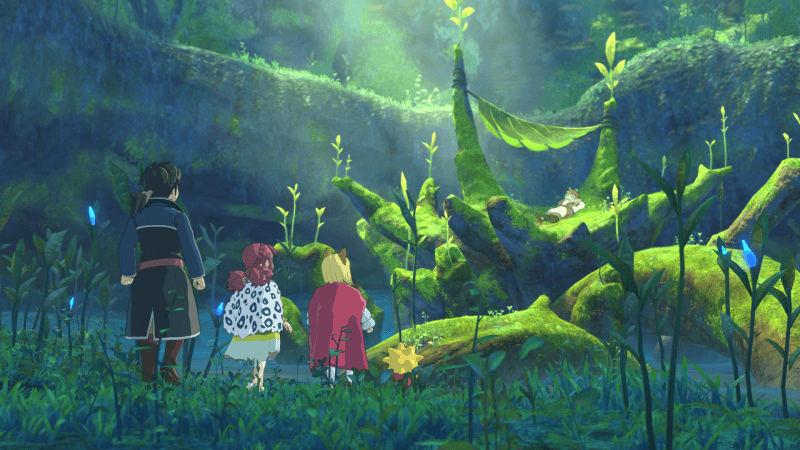 Ni no Kuni 2 Bluesky Buttontops is side quest 035 where you need to bring Henny the mushrooms she needs for you to complete the quest. Its location is in Evermore and the rewards that you can get are 600 Experience points, 1460 Kings Guilders, 5 Sweet Dream Truffle items. You need to complete chapter 5 and side quest 24 before you can begin the quest.
When you return to the Throne Room to talk to Niaal in chapter 5, you can find Henny near the Fish Market in Evermore. Speak to him and he will ask you bring her two specific mushrooms, and will set you some clues. The clues are more like riddles describing the mushrooms so you have to know how to read between the lines. This Ni no Kuni 2 Bluesky Buttontops guide will help you find know what mushrooms to look for and where to find them.
Fun with Fungi Quest Mushroom #1: Bluesky Buttontops
Henny gives the first clue for the first mushroom she asks: "This refreshing mushroom tastes just as bright and breezy as it looks." What could it be? The answer is the Bluesky Buttontops mushroom. You can find it at Makronos area. You can also check it at Branching Lumberyard (supplies items to Evermore store) but you need to be kingdom level 2 to go there. Bluesky Buttontops mushroom has only a level 2/5 rarity so it would be not that hard to find.
Fun with Fungi Quest Mushroom #2: Cutesy Pops
Henny will ask you to give the second mushroom, Cutesy Pops using the second clue, "This mushroom may look sweet and beautiful, but its flavor is famously awful." Check the Forest of Niall or at the Branching Lumberyard and you can find it there. With level 3/5 rarity, it would take you some time to find it than the Bluesky Buttontops mushroom.
Fun with Fungi Quest Alternate Mushroom: Toadstool
It was reported that Henny gives other clues like "This is a very poisonous mushroom indeed. Expert knowledge is required to extract its venom." It is the Toadstool mushroom found in Forest of Niall or at the Budding Lumberyard.
Ultimately, to complete the Fun with Fungi Quest Ni No Kuni 2 Bluesky Buttontops, just keep an eye at the given locations and at the Branching Lumberyard and the kingdom store. Find out more about Ni No Kuni 2 and how to complete other side quests here.