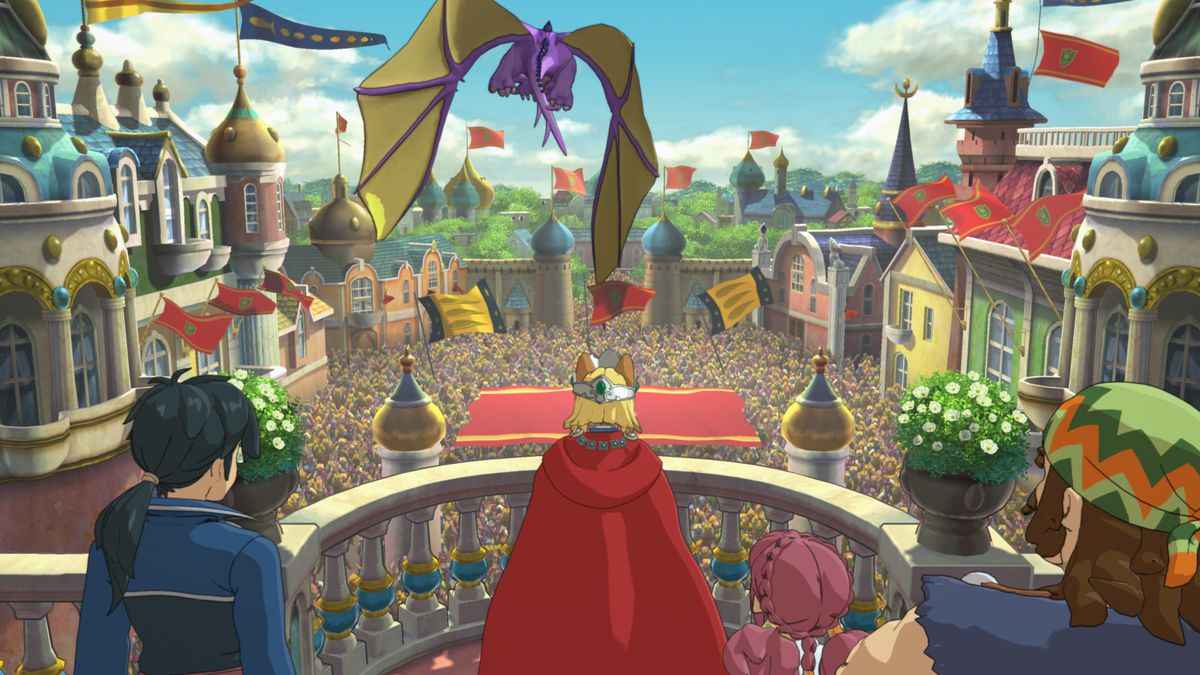 So, you've picked up Bandai Namco's RPG, got past the tricky Kingmaker's Trials puzzles and you've worked out how to grow mushrooms, upgrade weapons and armor and recruit all citizens, and now you're wondering if they'll be any Ni no Kuni 2 DLC.
Read the Ni no Kuni 2 review.
Current Ni no Kuni 2 DLC available with Season Pass
The good news is there's plenty coming. You can pick up the Season Pass that will unlock future downloadable content for Nin no Kuni 2. However, if you pre-ordered the game, you'll already have the Special Swords Set DLC. This includes a set of blades.
Jade Katana
Siren's Sabre
Cloudcutter
The Bleeding Edge
Greenling Glaive
If you ordered the Premium Edition of Collector's Edition, you'll have also received the above alongside the Dragon's Tooth Weapon DLC.
Two Ni no Kuni 2 Expansions Coming
Further Ni no Kuni 2 DLC has yet to be revealed, but we are promised two expansions! Bandai Namco should be announcing further details shortly.