Following the release of the NEXT expansion, Hello Games' relaxing if complex space exploration sim has received a few relatively important updates in an effort to streamline the experience. That's not quite the case today, however, as No Man's Sky patch 1.54 takes aim at only a handful of lingering, minor bugs.
You can download the patch right now on PC, although you'll have to wait a little while for the PS4 and Xbox One versions to release.
No Man's Sky Patch 1.54: Details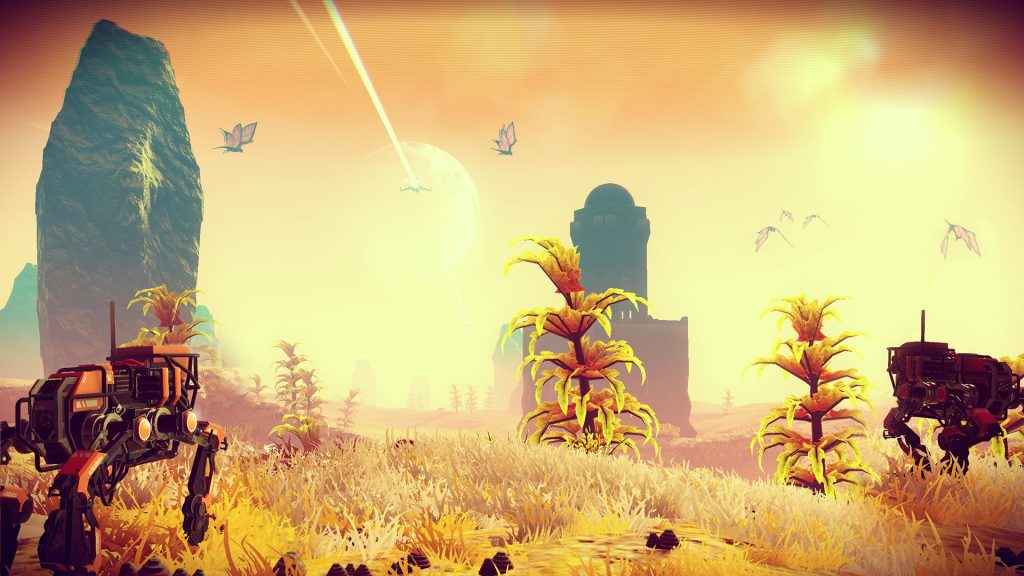 There are four bug fixes in total, the majority of which being geared towards preventing a few remaining crashes that haven't been corrected in previous updates. They are:
A fix for a crash that happens while reloading mission markers from a save file
A fix for an issue where invalid characters could be inserted into a file name, in turn preventing the save in question from loading
And a fix for an occasional crash that occurred when looking up data about substances in UI pages
The fourth and final change, meanwhile, is designed to reduce the game's memory footprint by switching to lockless small block indicators.
No Man's Sky NEXT
We were always pretty positive about No Man's Sky at PSU – see our review of the vanilla version.
However, having come on leaps and bounds over the past couple of years in the following comprehensive expansions like Atlas Rises and NEXT, there's never been a better time to give it a go if you haven't already. Especially if you don't mind sweating for your antimatter particles and warp cells.