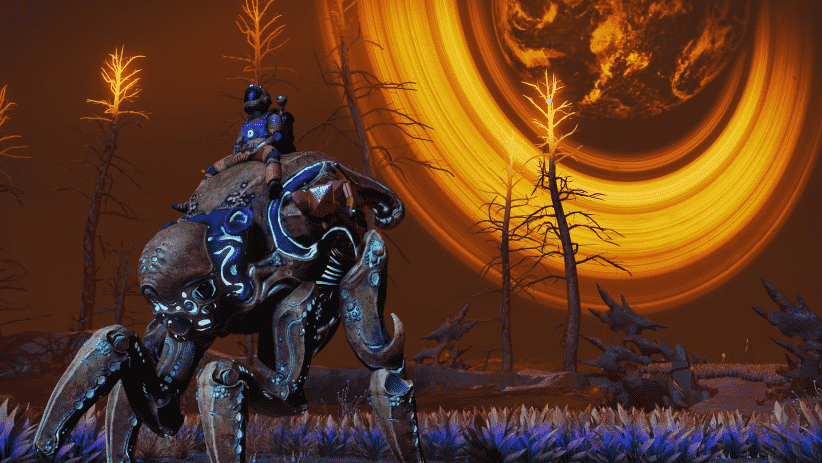 Hello Games has announced that No Man's Sky update 3.20, officially titled Companions, is now available to download for PS5 and PS4 versions of the space exploration title. No Man's Sky Companions marks the first free update for the game of 2021.
One of the main features is, of course, Companions. This allows players to tame and adopt many of the varied creatures you find on your travels, which when bonded to you, can be summoned anywhere — including on board the Space Anomaly. Furthermore, the creatures that have been well-cared for will lay eggs, which can be incubated in your Exosuit until they hatch.
These creatures can also be trained to help you out with scanning of resources, marking hazards, hunting hostile animals, locating buildings, digging for valuables and more. You can also issue command gestures to your companions, and when they bump into other players and creatures, they will have various reactions depending on their personality.
Speaking of which, the personality of the creatures are shaped by their species and ecosystem role, and you can also talk to the creatures you meet too.
To establish your bond with your companion, you'll need to feed them and give them enough attention, and there's a ton of customisation options up for grabs too. In addition, your creature's offspring will inherit the looks and traits from their parents, but aren't an exact copy.
Related Content – Sony PS5 Complete Guide – A Total Resource On PlayStation 5
No Man's Sky is available now for PS4 and PS5.
[Source – PlayStation Blog]