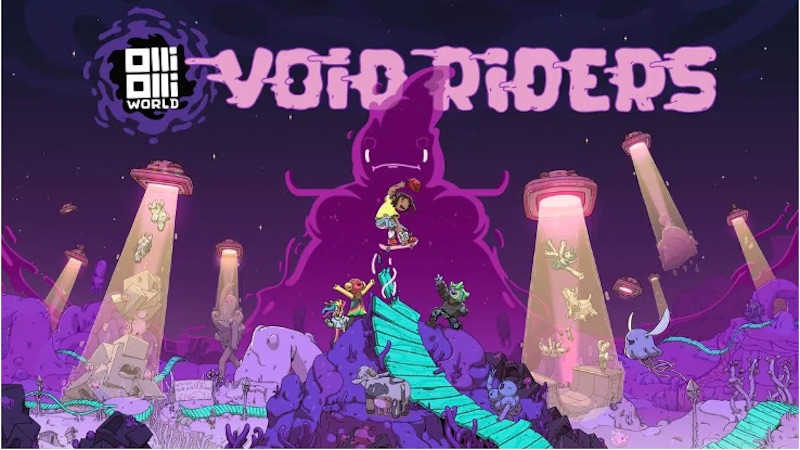 Roll7 has unwrapped the OlliOlli World update 1.03 patch notes for your consumption, which brings support for the VOID Riders DLC.
Related Content – Sony PS5 Complete Guide – Everything Explained On PlayStation 5 For New Users
---
You can read up on the OlliOlli World patch notes below.
Key Features:
● Skate Me to Your Leader: Ollie through a variety of levels with your otherworldly companions and experience an all-new side of Sunshine Valley, Cloverbrook, and Burntrock. While your alien cohort retrieves skate specimens (and cows), endure the obstacles ahead to unlock the VOID Riders' home planet: the V.O.I.D.
● UFO Sighting: "Defying gravity" takes on a whole new meaning in VOID Riders. Encounter massive beams of light lifting up everything in their path…including you! Take your tricks to the next level and grip your board before hitting the tractor beam. If you succeed, you'll be able to use anti-gravity to your advantage to perform even more steezy tricks. Missing those opportunities could risk a crash landing like none other. Up for the challenge?
● Extradimensional Expression: Show your true self with out of this world looks, including everything from alien streetwear to a cow onesie. There are lots of all-new customizations available to transcend your personal sci-fi style with unique outfits, fresh emotes, and slick tricks.
*OlliOlli World base game required to play.