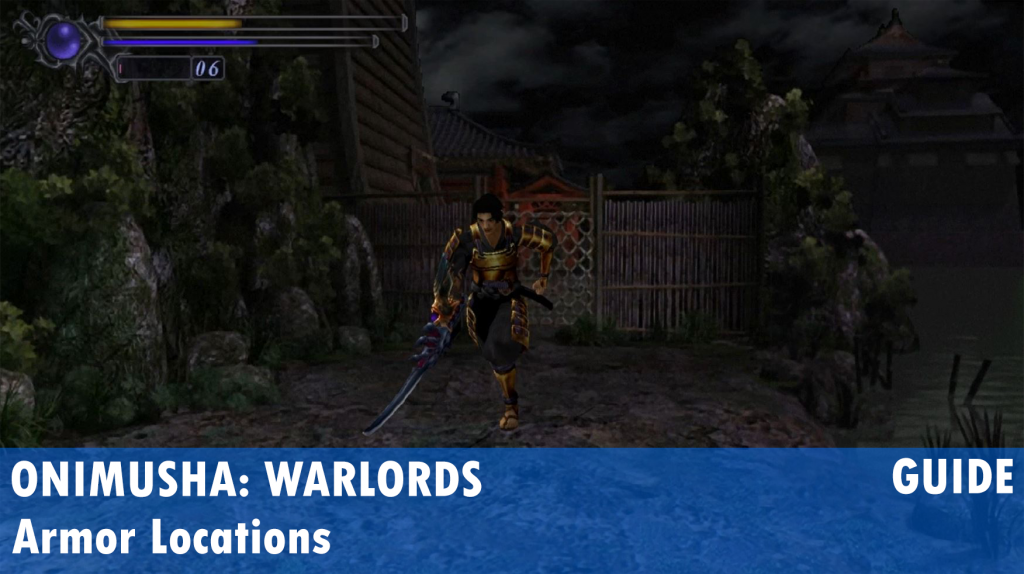 Onimusha: Warlords has plenty of collectibles and secrets to find, including the Holy and Great Armor sets. Released originally on the PlayStation 2 this remastered is packed with collectibles to find, hidden weapons to acquire, and secret game modes to unlock.
The Holy and Great Armors are a must to find in Onimusha: Warlords. The Holy Armor can be acquired during the Trap Gate Puzzle which will stop the flying demon heads to absorbs souls away from you.
The Great Armor can be acquired much later when you have access to the east side of the castle courtyard. It can be found inside a Lock Box behind a waterfall guarded by an undead shield samurai. This is also the location where you can cross a bridge if you choose too.
Check out the video below for a more look at how to solve the Water Trap Puzzle and the Power Jewels Locations to acquire these two sets of armor:
For more tips on how to unlock items and discover all the collectibles, check out the Onimusha: Warlords guide.