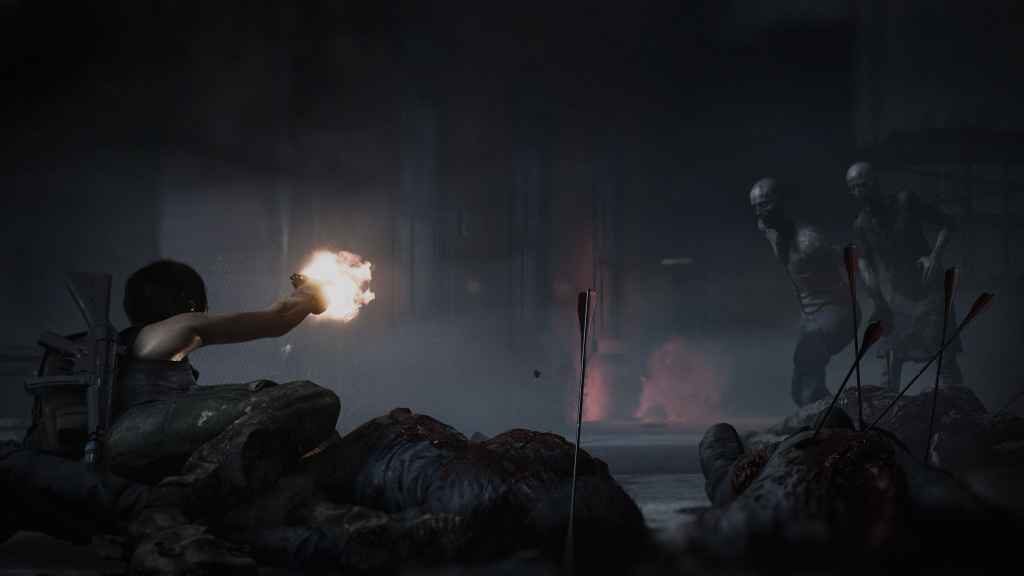 Update – 27/02/2019 00:37 – Despite 505 Games' statement below, Skybound has announced that it has terminated its contract with Starbreeze and "will discontinue all efforts on Overkill's The Walking Dead." This means that the console version will no longer release and the PC version will stop receiving support.
The full statement from Skybound can be found below:
As of today, we have terminated our contract with Starbreeze Studios and will discontinue all efforts on OVERKILL'S THE WALKING DEAD. Our creators and their stories are the core of Skybound, and since 2014 we have worked hard to expand the world of The Walking Dead into an exceptional Co-op Action FPS. We did our best to work with Starbreeze and resolve many issues that we saw with the game, but ultimately OVERKILL'S THE WALKING DEAD did not meet our standards nor is it the quality that we were promised. We are exceedingly sorry to our fans and share their disappointment in the game. We remain dedicated to providing our fans with the most premium quality content we can offer, and will continue to look for alternative video game options for the IP.
Source – [BloodyDisgusting]
Update 21/02/2019 10:02 – Turns out, reports suggesting the console release of Overkill's The Walking Dead had been cancelled were premature.
In a statement posted on Twitter yesterday, The Walking Dead's console publisher 505 Games reassured fans that the console release had simply been postponed – not cancelled.
We just wanted to clear the position on the OVERKILL's The Walking Dead on console and confirm that the game has not been cancelled, purely postponed whilst development is on-going. We will share further news as soon as possible.

— 505 Games (@505_Games) February 20, 2019
A revised release date has yet to be provided.
Overkill's The Walking Dead Console Release Cancelled?
Having been postponed just last month, it would appear the console release of Overkill's the Walking Dead has now been cancelled outright.
This is according to an article posted on TrueAchievements, in which it states that Sony has begun issuing refunds to those who had already pre-ordered the game on PS4.
It should be noted that publisher Starbreeze has yet to confirm or deny these reports. But we'll update this article accordingly as soon as that changes.
Original article 18/01/2019 @ 11:56 – Following a rocky PC release which has seen the game struggle to attract players, as well as financial troubles at publisher Starbreeze, Overkill's The Walking Dead console release has been postponed.
The game was originally scheduled to release on PS4 and Xbox One in February.
Could Overkill's The Walking Dead Console Release be Postponed Indefinitely?
Although the laconic press release that announced the news earlier today simply states that the console version of the game has been postponed, further information suggests this could be a prelude to the PS4 and Xbox One ports being scrapped entirely.
Indeed, according to Gamesindustry.biz, Starbreeze is, rather tellingly, currently engaged in the process of "evaluating and reviewing" the game's recent performance.
Further information will be provided at a later date, Starbreeze has promised. So, we'll just have to wait and see how this one pans out.
A Bad Twelve Months for The Walking Dead Video Games
All things considered, it's been a rough twelve months for The Walking Dead – at least, for video games set within Robert Kirkman's version of a zombie-infested USA.
Telltale's The Walking Dead: The Final Season has also suffered delays and the threat of cancellation: albeit for different reasons.
Back in September, Telltale found itself having to make the difficult decision to reduce its workforce by 90%, following a year "marked by insurmountable challenges". Leading not only to the cancellation of The Wolf Among Us Season 2, but, as it seemed at the time, The Walking Dead halfway through its final season.
Thankfully, Skybound Entertainment would swoop in at the last minute to save Clementine's years-long journey from an untimely end. The game suffered numerous delays, nevertheless, and has only recently got back on track.
Will Overkill's The Walking Dead turn things around? It doesn't seem likely at this stage.
Source: Starbreeze Studios