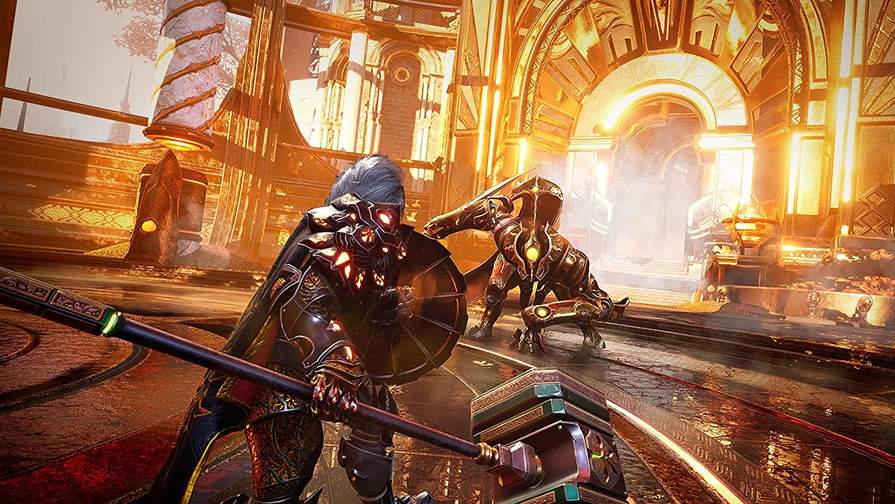 Sony Interactive Entertainment has announced details on Godfall: Challenger Edition, which is one of the PS Plus December 2021 free PS5 games on offer.
Godfall: Challenge Editon offers players the chance to step immediately into a full-levelled Valorplate, complete with an abundance of skill points and a series of powerful weapons. However, it's worth noting that it only offers endgame challenges — Lightbringer, Dreamstones, and the Ascended Tower of Trials.
Vanquish your enemies and be rewarded with loot worthy of a true Valorian. Loot and slash in up to 3-player matchmade co-op to show your skill, perfect your build, and smash your enemies.
Related Content – Sony PS5 Complete Guide – A Total Resource On PlayStation 5
Watch a trailer below.
The PS Plus December 2021 Free PS4, PS5 games have been officially confirmed today by Sony, so check them out here to see what else is on offer alongside Godfall: Challenger Edition.