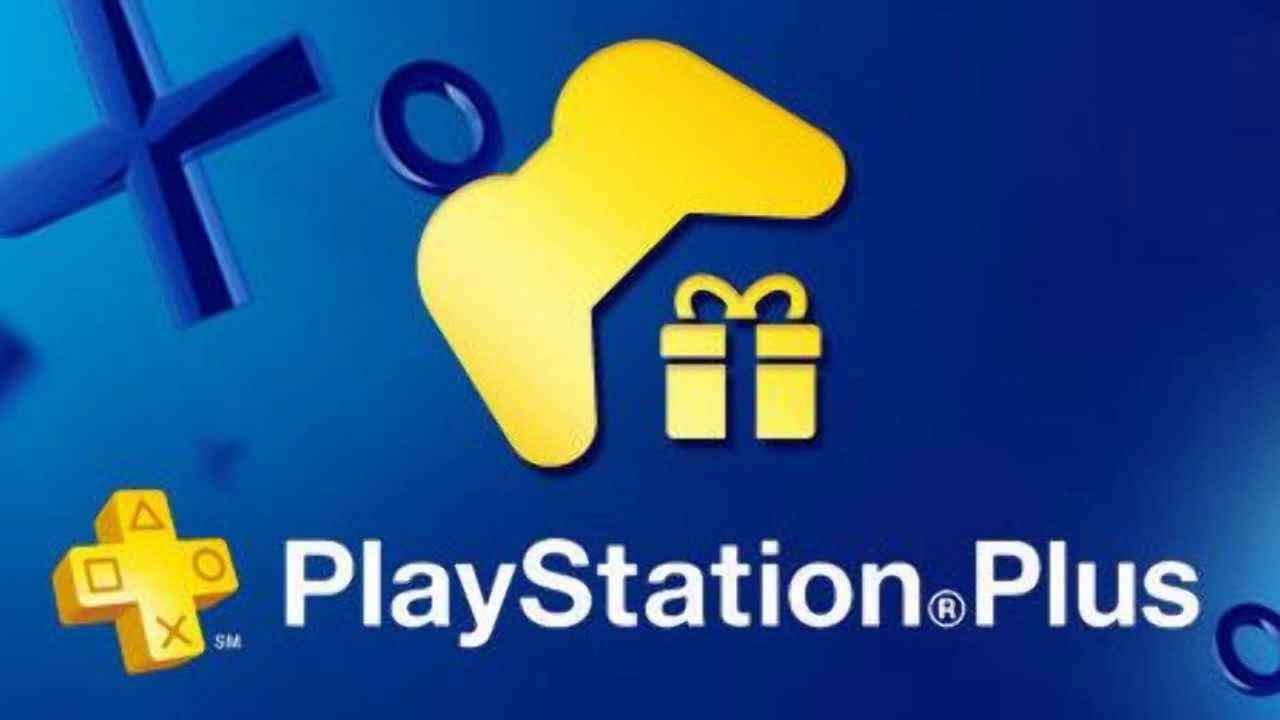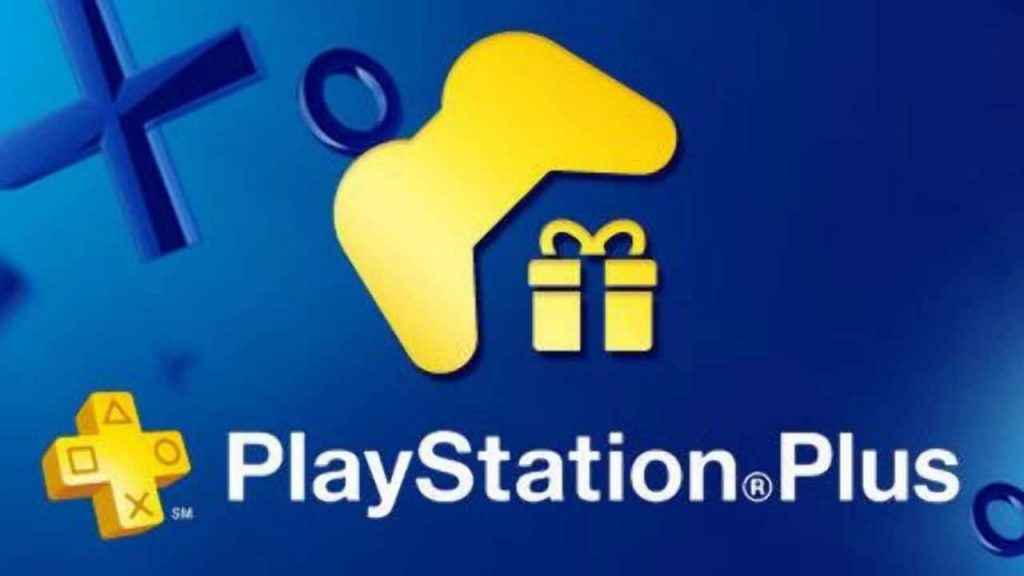 [UPDATE] Sony has now removed the free deal and you have to pay!
Sony Interactive Entertainment has dropped a free game on the UK PlayStation Store, alongside the March free PlayStation Plus games. We're not sure whether this is a mistake or whether Sony actually wants to give this PS4, PS3 and Vita game away for free. Either way, go and grab flOw quick!
Released in December 2013, flOw is a puzzle game that adopts a similar mechanic to the petal-blowing puzzle game Flower. Players move an aquatic organism that develops and swallows up other organisms or gets eaten.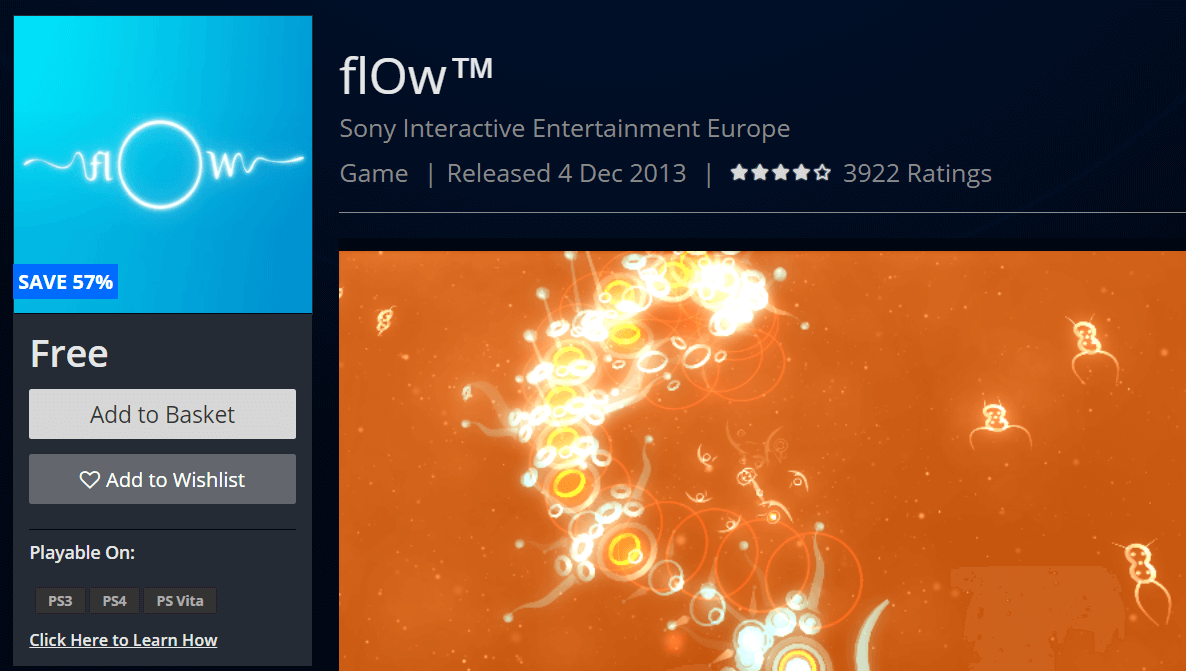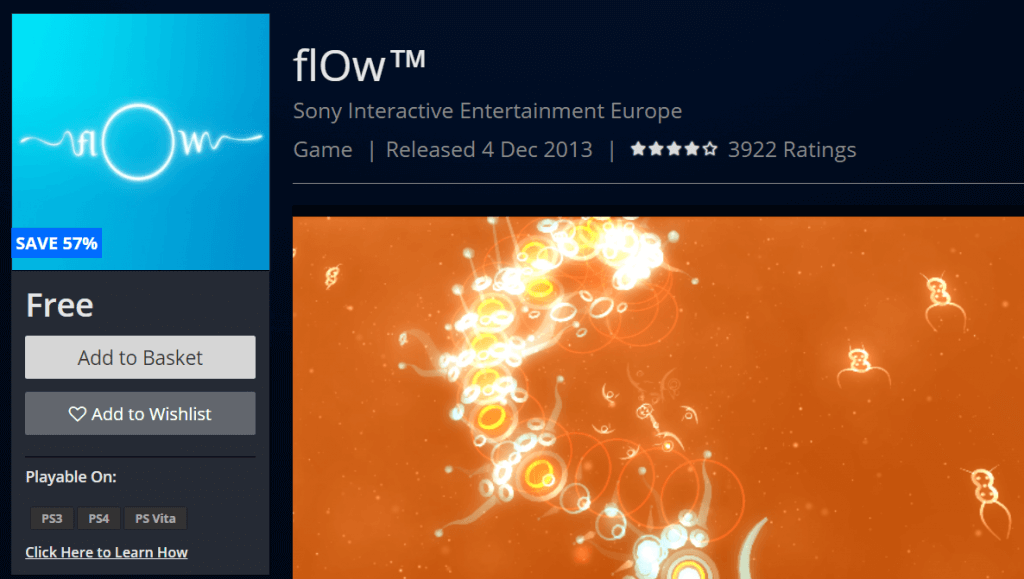 Developed by thatgamecompany, fl0w takes advantage of the DualShock 4's tilt controls and in our review we described it as "short, but engaging. Its simplicity, exploration, and emotional pull provide a nice, entertaining getaway in a pinch".
Alongside this free title, you can also pick up the PS Plus games for March, which include:
Bloodborne (PS4)
Ratchet & Clank (PS4)
Legend of Kay Anniversary (PS3)
Mighty No. 9 (PS3 and PS4)
Claire: Extended Cut (PS Vita and PS4)
Bombing Busters (PS Vita and PS4)
There's also some decent sales on the PSN Store right, including deals of some great PS4 exclusives.