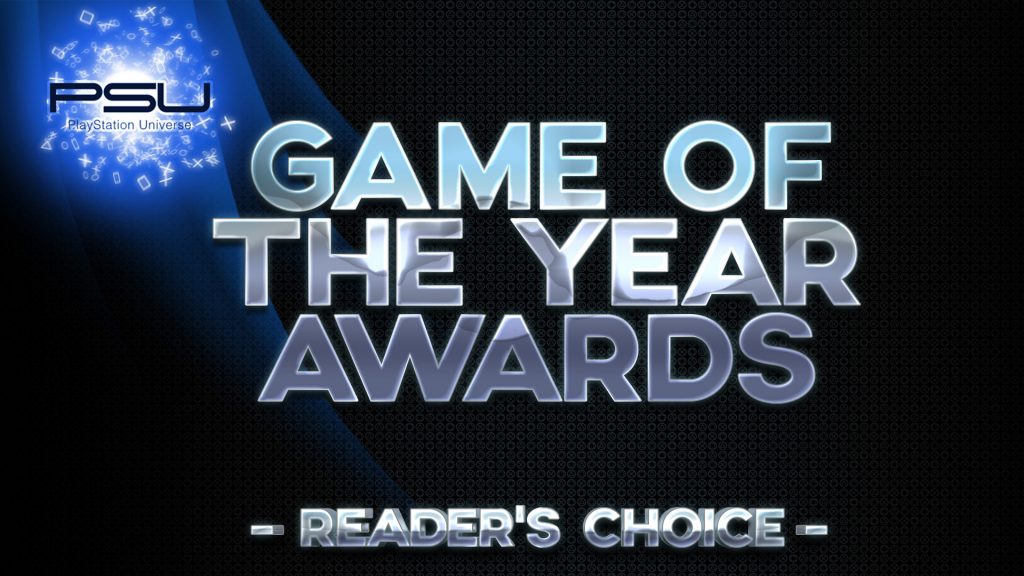 The results of the Game of the Year 2018 awards as voted for by PlayStation Universe readers are finally in. The process initially begun with an internal panel of 19 PSU writers and editors whittling some fantastic PS4 games down to a list of 72 nominees across 18 categories.
PS4 Game Of The Year Awards 2018
These nominees were then voted on by readers of PlayStation Universe. Below, we've detailed all the winners and the runners-up (most votes at the top).
It's been another credible year for PS4. Outside of our winners, there's a ton of great games that could have easily have scooped awards. In some categories, the voting was also extremely close.
A special shout-out goes to Santa Monica studios. The PlayStation community has spoken, and in our 2018 awards the team has scooped no fewer than six awards, including the coveted Game of the Year.
We'd like to also take this opportunity to thank all the developers and publishers who have once again made this year one to remember. And, to our dedicated PlayStation-loving community, whose support we never take for granted.
PS4 Game of the Year – 2018
Winner: God of War
The only thing more epic than Kratos and Atreus' journey through Midgard was the burden of proof on the God of War's return to PlayStation. Yet as he so often does, Kratos grabbed every doubt and stuffed them down the throat of expectation. Santa Monica Studio's virtuosic re-imagining is challenging, engrossing, and thrilling in all the ways PlayStation faithful expect from the series, yet charming, deep, and deeply moving in ways we don't. Midgard's jaw-dropping scale is dwarfed by the relationship between father and son, a nuanced dynamic of affection and tension performed incredibly by Christopher Judge and Sunny Suljic. This emotional core at the center of the game's sweeping, unforgettable narrative is gripping yet relatable—a thoughtful reflection on parenting, growing up, what we pass on, and why.
God of War's story makes it great. Combat and exploration add fuel to story's fire, making it a masterpiece. Combos and special abilities rattle the earth and rip into foes as they unfurl from deceptively simple mechanics. It's satisfying in a primal way even as Kratos asserts to Atreus that violence is a necessary evil for survival. Why, then, are these challenging, epic fights so devilishly fun to play? What keeps us coming back? Why does Kratos seem to be enjoying the carnage?
The game's intricate landscapes are a joy unto themselves, often layering back upon themselves in surprising ways. But the side quests and loot that urge you off the beaten path ground every diversion in the broader journey. These are spaces for Kratos and Atreus to make awkward small talk, for father to compliment son, for rules to be written then bent. The cohesion between writing and gameplay is one for the ages, but it rests atop interesting RPG progression, captivating art, and an unrivaled sense of place.
Santa Monica Studio didn't tame Kratos. His new beginning is epic, violent, and unforgettably over-the-top. But self-awareness and a son breathe new life into an aging anti-hero. God of War isn't just a captivating, thrilling adventure from start to finish. It's a masterful character study with unerring focus on a PlayStation icon. Beautifully written, ceaselessly fun, and artistically brilliant, God of War reigns supreme as our choice for Game for the Year.
Runners-Up
Best Developer – 2018
Winner – Sony Santa Monica
With so much talent to choose from in 2018, our readers have been spoiled for choice. Though it's no surprise that PlayStation fans have voted Sony Santa Monica as the best developer this year, it's also been earned.
Receiving universal acclaim, the epic God of War is Sony Santa Monica's only release in 2018 but its impact was as thunderous as Thor's hammer as it became the fastest-selling PS4 exclusive of all time. The team put their heart and soul into creating a compelling narrative, an incredibly detailed game world and combat that is as action-packed and satisfying as its fan-base expected.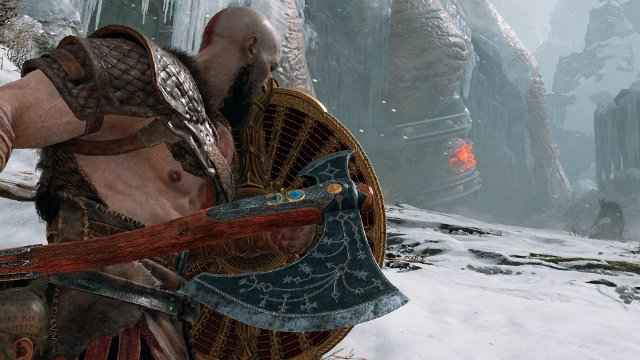 With the pressure on their shoulders to create a new entry in the action-adventure series that lived up to its predecessors, it was no easy feat creating an experience that will stand proudly alongside other legendary games for years to come. God of War smashed expectations, and Sony Santa Monica deserve all the plaudits they've already received in 2018.
Runners-up:
Rockstar Games
Insomniac
Capcom
Best PS4 Sports Game – 2018
Winner – FIFA 19
Year-after-year EA Vancouver pull out all the stops to bring sports fans a soccer game that captures the beautiful sport with style. With unrivalled presentation, The Journey's enjoyable single-player experience and a host of game modes to keep the online community entertained, the long-running series is once again in award-winning form with FIFA 19.
Improving on the solid foundations laid down by FIFA 17, The Journey capture the drama of the sports from the eyes of a footballer with some style, while Ultimate Team continues to evolve with the rewarding ranked divisions. Additionally, the arrival of UEFA Champions League helps FIFA cement its position even further as the soccer game that has it all.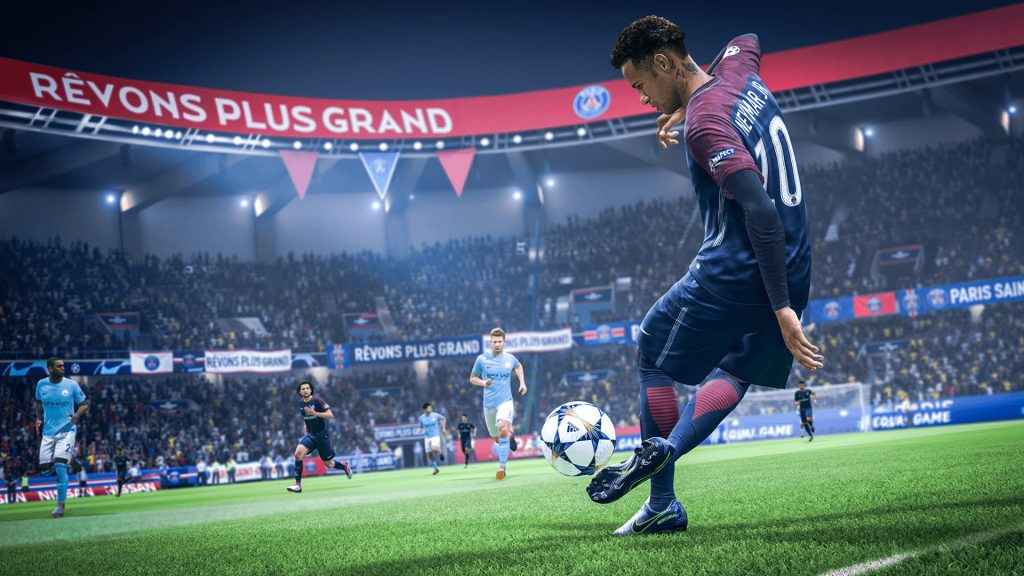 Runners-up:
Best PS4 Horror Game – 2018
Winner – The Forest
There's no other way to put it – The Forest is legitimately and thoroughly terrifying in every way a video game can be. After a commercial aircraft crashes onto a mysterious island, killing nearly everybody, the last thing you see is a figure covered in blood and sinew taking the limp form of your son away before you blackout. Upon waking, you realize that the island you find yourself marooned on is infested with cannibals and mutants and so your nightmare to reclaim your son and discover the fate of the remaining passengers begins.
A first-person survival adventure in the vein of Ark: Survival Evolved and the grandly entertaining Conan: Exiles, players must make eat, drink and create shelter for themselves on the island to survive. Likewise, they must also decide how they interact with the grotesque denizens of the island – all of which are not hostile the first time you meet them…Clever, innovative and essential a Neil Marshall film (think The Descent) come to vivid, horrific life in videogame form, The Forest is not only the scariest game of the year, it's also one of the best too.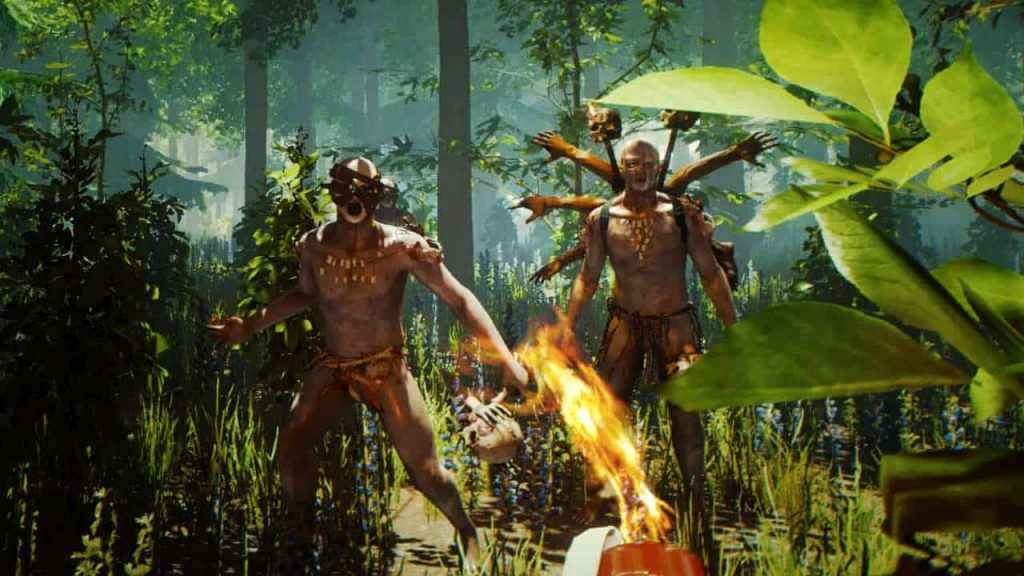 Runners-up:
Best PS4 Remaster – 2018
Winner – Shadow of the Colossus
When Shadow of the Colossus stormed onto our beloved PS2 consoles back in 2006 it was a revelation. Visually, nothing could really touch in either art style or in purely technical terms – this was a game like no other. Shadow of the Colossus would go onto be remastered on PS3 in 2011 courtesy of Bluepoint Games in an undeniably attractive effort that kept the original assets intact but added a range of visual effects and extra detail to bring the game up to date for then contemporary audiences.
The best, however, was yet to come. Seemingly unsatisfied with their labors in 2011, Bluepoint Games would embark on a full-fat, full-sugar remastering of Shadow of the Colossus for PS4 in 2018. Arguably the ultimate version of one of the best games ever made, Shadow of the Colossus on PS4 is a splendid spectacle. With completely re-done texture work, revamped environments, higher resolution, a ton of extra detail and with 4K checker-boarding on PS4 Pro, Shadow of the Colossus isn't just a stellar remaster, it also happens to be one of the best looking (and playing) games you can get for PS4 right now.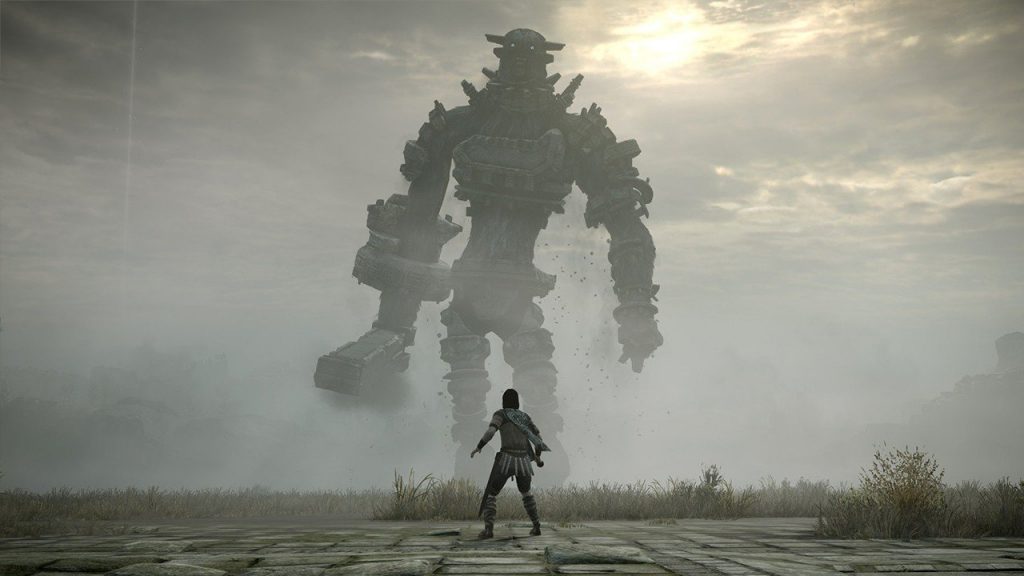 Runners-up
Best PS4 Racing Game – 2018
Winner – Burnout Paradise Remastered
Criterion Games open world racing game was an instant classic on its original release in 2008, and it was a pleasant surprise to see the Remaster hit PS4 this year. Fans of the game's high octane destruction enjoyed improved visuals, silky smooth framerates up to 60FPS and a ton of content.
Packing together 10 tracks, dozens of cars and all the DLC packs, the return to Paradise City once again proved to be heavenly. In our Burnout Paradise Remastered review, we described it as "essential for fans of racing games everywhere". Burnout Paradise Remastered is a soaring tour-de-force quite unlike any other and being able to experience the entirety of that original, white-knuckle thrill-ride in its definitive state justifies its newly re-released state alone.
Runners-up
Best PS4 Family Game – 2018
Winner – LEGO DC Super Villains
Just when you think the LEGO brick-building formula is getting stale, along comes another cracking game! LEGO DC Super Villains is the fourth game in the LEGO DC series and a superb spin-off to the LEGO Batman Trilogy.
Core gameplay remains the same, though it's a nice touch that players can now create a custom character. With a fantastic cast of all your favorite DC villains, well-balanced puzzles and fun collectibles, DC Super Villains is a triumph.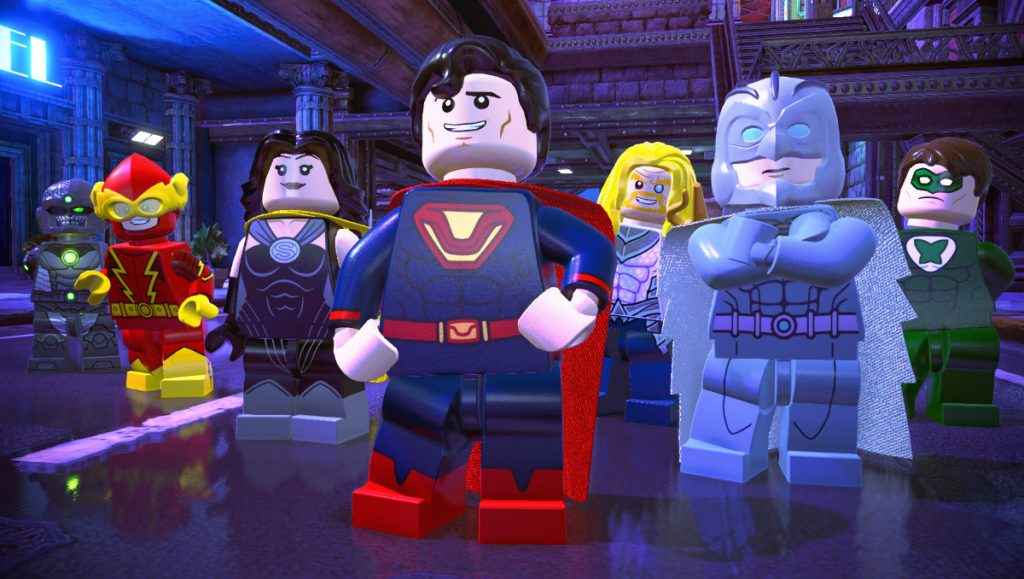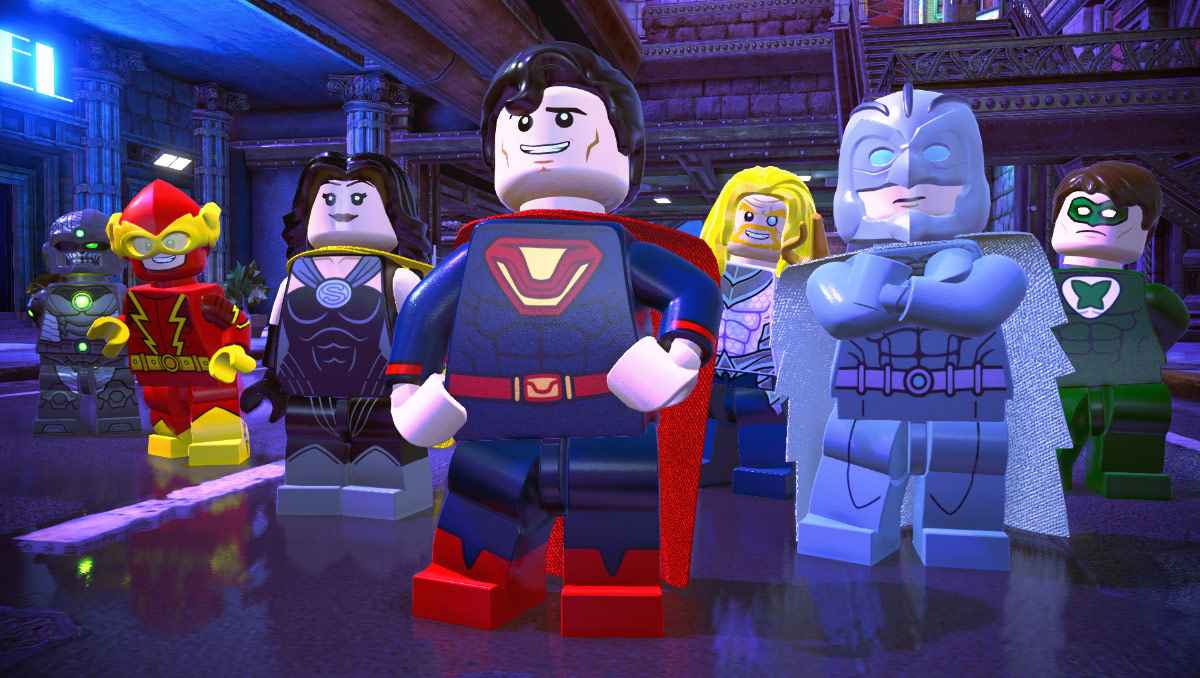 Playing as the villains is a blast. Not only do they have their interesting quirks, but their personalities shine through from character to character. There are so many characters to choose from that everyone will find someone they enjoy playing as.
Runners-up
Best PS4 Indie Game – 2018
Winner – Hollow Knight
Ah, Hollow Knight. To an onlooker, Hollow Knight would appear like a platformer crossed with A Bugs Life if it was made by Tim Burton after he'd consumed his own body weight in psychedelic mushrooms. In play however, it isn't long before the Team Cherry product soon reveals itself to be one of the finest Metroidvania efforts ever made.
As a bug with a sword (the titular Hollow Knight, no less), you are tasked with venturing down beneath the town of Dirtmouth in order to restore a long lost kingdom its former glory as you encounter all manner of mysterious bugs and dark creatures along the way.
Boasting the sort of ultra-responsive platforming and combat that most other games wish they had, Hollow Knight seals the deal with a beautifully designed world and a palpable sense of place that is quite unlike any other. Add to this the fact that Hollow Knight is toweringly challenging and that the PS4 version includes all of the DLC released to date for the game, it soon becomes apparent that Hollow Knight isn't just the best PS4 indie game of the year, it's arguably one of the most essential too.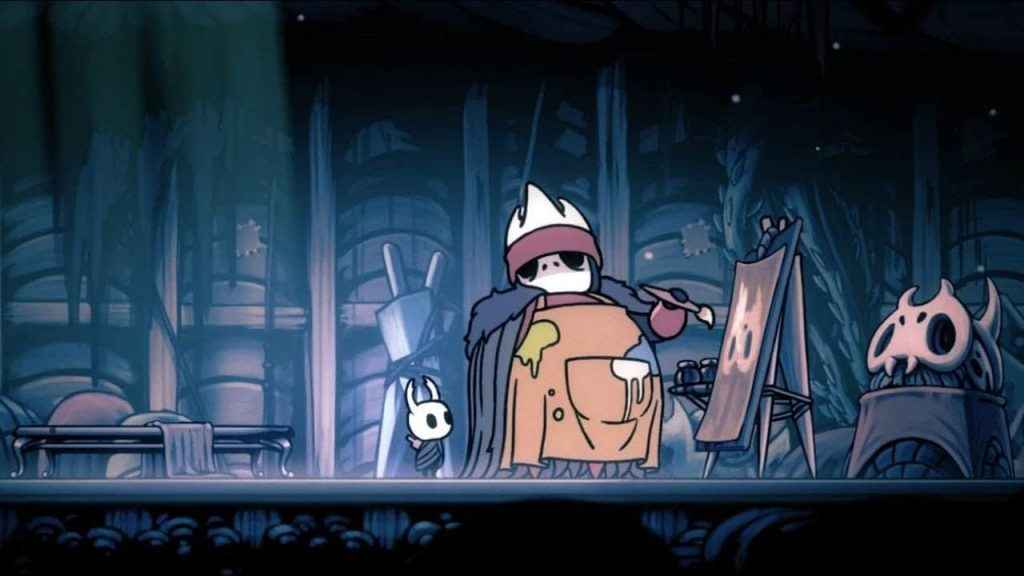 Runners-up
Best PS4 Fighting Game – 2018
Winner – Dragon Ball FighterZ
Widely cited as being one of the best fighting games of this generation, Dragon Ball FighterZ's stunning art design, varied roster and slick fighting mechanics has won over the PlayStation audience.
With sublime animation, three different story arcs, which expand superbly on the Dragon Ball universe, and a solid online component, there's a lot to enjoy and a ton of content to keep you busy.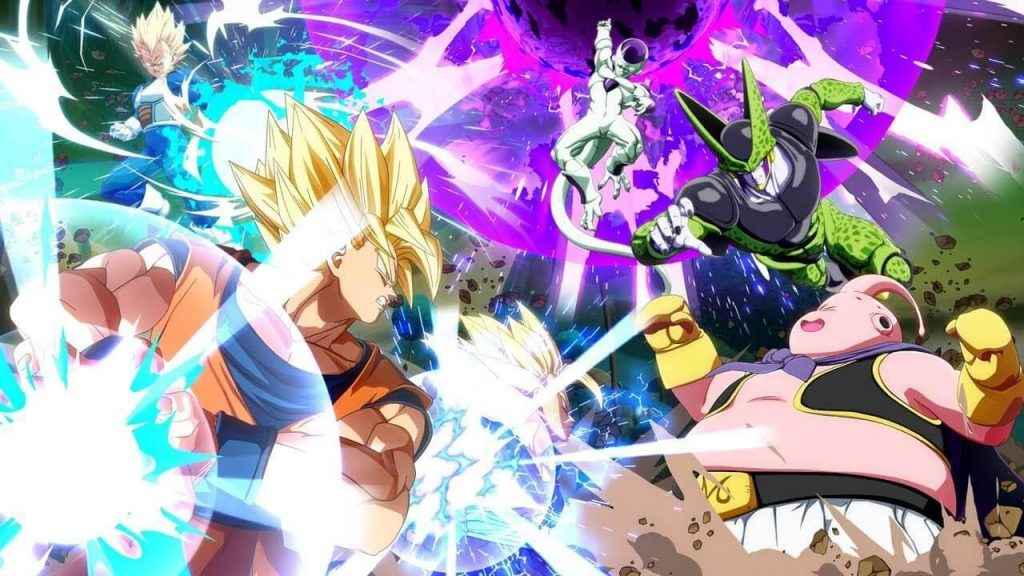 One of the things we like most in this entry is its accessibility. While it still has an incredible amount of depth that core fighting fans will love, the mechanics are easy to learn for newcomers.
The roster is pretty special too. Each character has its own unique feel and different abilities, so the option to switch things up and experiment adds further replay value.
Runners-up
Best PS4 RPG – 2018
Winner – Monster Hunter World
The battle of the best RPGs this year was fierce with some great competition from the likes of Ni no Kuni 2 and Dragon Quest XI. However, the PSU readers voted for Capcom's Monster Hunter World.
It's no real surprise as console fans of the popular Monster Hunter series have been waiting for an age for the action role-playing game to make it across to PlayStation consoles.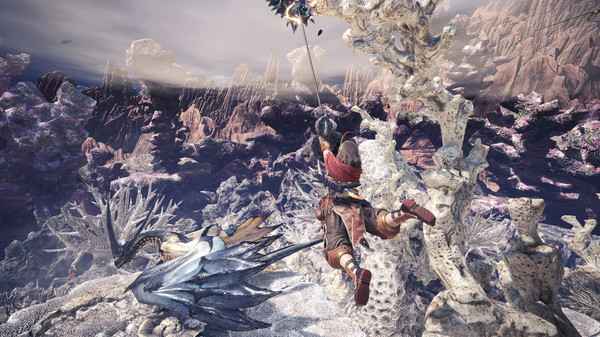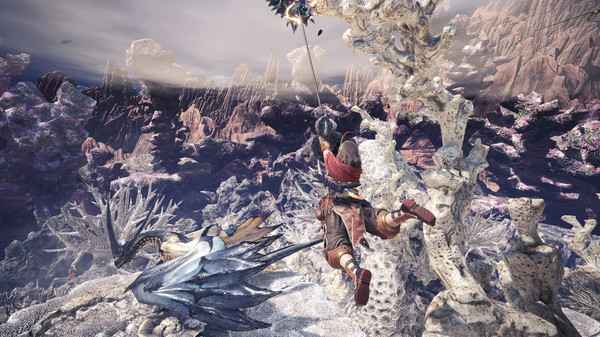 Monster Hunter World is a huge game full of engaging, strategical combat against a variety of impressive creatures. With a wide variety of weapon types, crafting and customization, there's a great of depth and a fantastic-looking game world that begs to be explored. The ability to play with friends is an added, and addictive, bonus!
Runners-up
Best PS4 Platfomer – 2018
Winner – Spyro The Dragon Reignited Trilogy
It's not often a title manages to pierce gaming's steely exterior and melt its icy heart, but that's exactly what happened when everyone's favourite purple dragon, Spyro, soared back onto screens this year with the aptly titled 'Reignited Trilogy'. A from-the-ground-up remastering of the wily dragon's first three adventures that were made famous on the original PlayStation, developer Toys for Bob was tasked with an unenviable task but passed it with consummate ease.
Spyro the Dragon Reignited Trilogy is a faithful and wonderfully polished love letter to the games that not only forged lily white developer Insomniac Games developmental prowess but also many a gamer, too. The 'collectathon' platformer rarely gets better than this and we wait with baited breath for what new adventures await Spyro and his lovable bunch of friends in the years to come.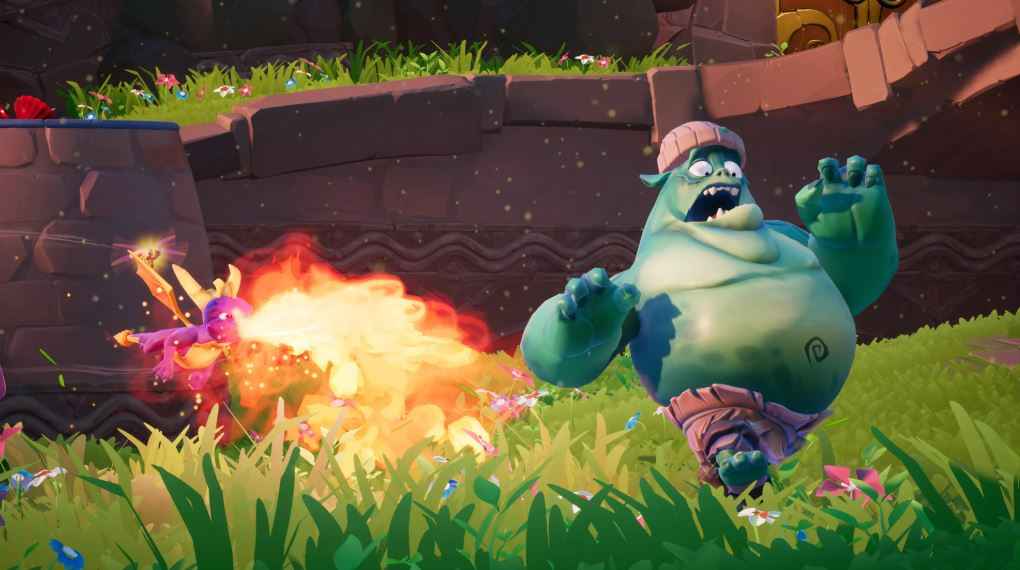 Runners-up
Best PS VR Game – 2018
Winner: Astro Bot: Rescue Mission
2018 has been the year of PlayStation VR. Once thought of as niche product, PS VR has steadily risen in stature over the course of the year, with one solid game release after another. If there was one game that signified PS VR's shift to the gaming mainstream, it was Astro Bot: Rescue Mission.
Much in the way that Mario 64 kicked off the 3D gaming revolution, Astro Bot blew open the gates of VR, avoiding using the format as a gimmick. Instead, the depth and scale shown in Astro Bot are key gameplay mechanics.
As opposed to taking a genre and moving it into VR, Astro Bot feels created specifically for the VR space. This allows players to lean around corners and look above and behind themselves in order to guide Astro Bot in exploring complex and enchanting environments in 360 degrees. While some other titles could easily exist outside of VR, Astro is a PS VR game to its core, and would crumple into unplayability in a "flat" format.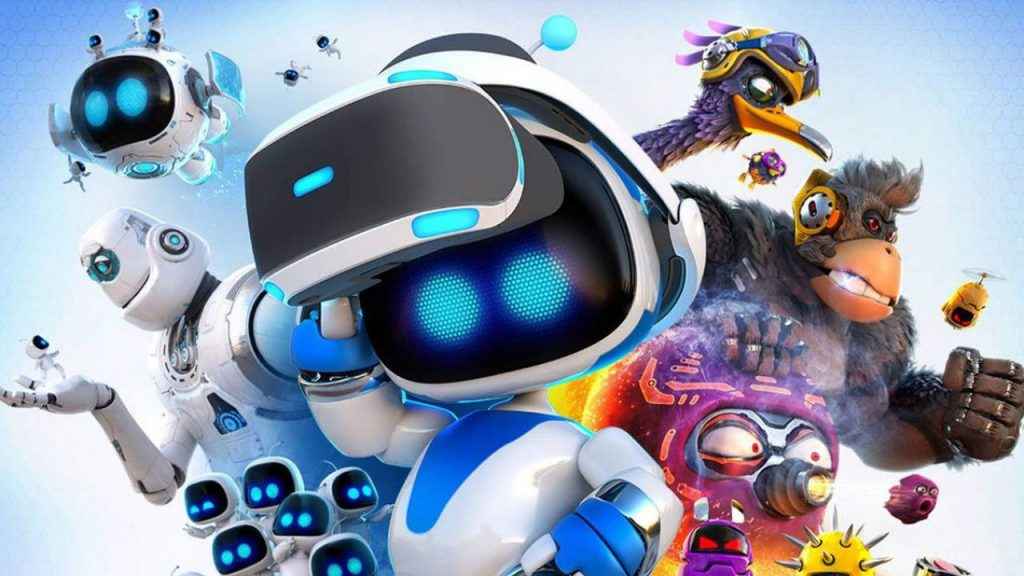 With some of the tightest controls we've seen in a platformer, wickedly unique camera angles, and a variety of extraordinarily clever uses of the DualShock 4 in the VR space, Astro Bot is a game that at once feels both familiar and wildly creative.
In a year crowded with extraordinary and groundbreaking titles, Astro Bot: Rescue Mission is not only the best PS VR game of this year. It may be the best VR game ever made, period.
Runners-up
Best Narrative – 2018
Winner: God Of War
There's a moment in God Of War where Kratos tells his son Atreus, "Don't be sorry. Be better." It is later revealed that what he actually means is for his son to be a better man than he is, and in many ways, those words define the direction Santa Monica Studios took with the reboot of God Of War.
While Kratos and God Of War have long provided gamers with epic tales of our anti-hero's antics, the story of Kratos is one that rarely presented players with a heartfelt story. In the past, Kratos was portrayed as a ruthless killer with questionable morals who would rise to the status of God of war through a narratively ambitious story that took place in an alternative ancient Greece. The years weren't exactly kind to God Of War, and by the time Ascension released many fans dismissed the once mighty Kratos as a one-trick pony. It was obvious that God Of War needed to evolve in order to compete with the next generation of Playstation heroes like Nathan Drake and Aloy.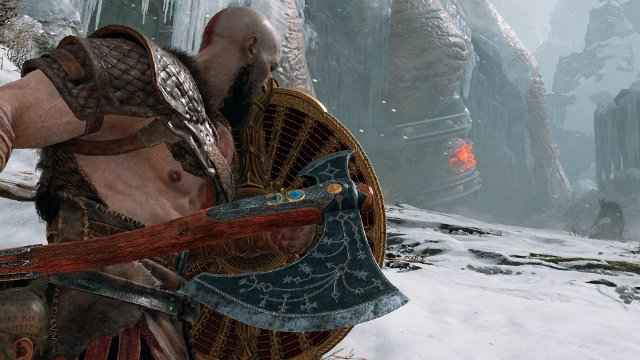 Cory Barlog wasn't ready to give up on Kratos just yet, and in a move that could have easily killed God Of War forever, he decided to not only shift the setting from Greek mythology to Norse, he also gave the story something it had always lacked, a conscience. Kratos is now older, wiser, and a recent widower that has a young son to raise. It's that father-son relationship that provides Kratos with the character development he needed and the main focus of a beautiful and touching story that easily won our hearts and our Game Of The Year pick for best narrative.
Runners-Up
Red Dead Redemption 2
Spider-Man
Best PS4 Action-Adventure – 2018
Winner: God Of War
It's not always easy to make changes to a beloved long-established game series but Sony Santa Monica successfully reinvented God Of War in 2018. Kratos got a new setting, weapon, disposition, and sidekick in the form of his son Atreus. To many longtime fans that sounded like a recipe for disaster, but in the end, it not only worked, it elevated God Of War to a new level of respect and greatness.
One of the most radical changes to the new and improved God Of War is the combat. The Leviathan axe combined with the new button layout was instantly intuitive and fluid. It's such a satisfying feeling to master the axe that has similar functions to that of the Hammer Of Thor. While you can throw the axe for ranged attacks, most enemy fights will be fought at close range. The camera angle is always at Kratos' back which makes combat feel more intimate but at times more challenging. Atreus is also a pleasant surprise, he's quite adept at helping out in combat, and not at all annoying.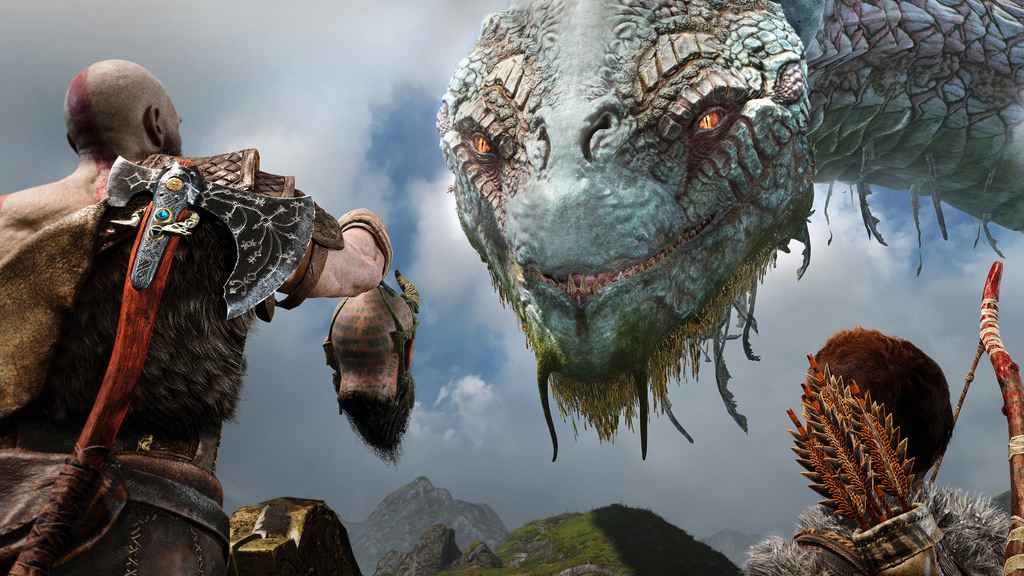 Early on in God Of War, you fight against The Stranger and it's one of the best and most exciting fight sequences ever to be featured in a game. It's a pivotal moment that sets the tone for the rest of the game. There are no camera cuts so you are almost never taken out of the action, or from Kratos's mindset, nor will you want to be.
Runners-Up
Assassin's Creed Odyssey
Marvel's Spider-Man
Best PS4 Multiplayer Game – 2018
Winner: Call Of Duty Black Ops 4
Call of Duty campaigns might offer a few hours of entertainment, but they are mostly forgettable, kind of like a Michael Bay film. Treyarch decided that their time and manpower would better be spent on making Black Ops 4 the best multiplayer experience they could and eliminated the single-player campaign entirely. In its place is the Blackout mode which for the first time introduces the wildly popular Battle Royale mode to Call Of Duty.
Traditional player vs player modes are extremely well balanced, and while many of the maps are based on Call Of Duty past, they are well designed and give all gameplay styles the chance to compete equally. The Specialists each have their own personality and some provide lesser skilled players the chance to help their team out in other ways such as providing health and ammo. For those of you that still want some sort of campaign, Zombies offers a unique narrative for each map or setting which includes a sinking Titanic and a Gladiator arena.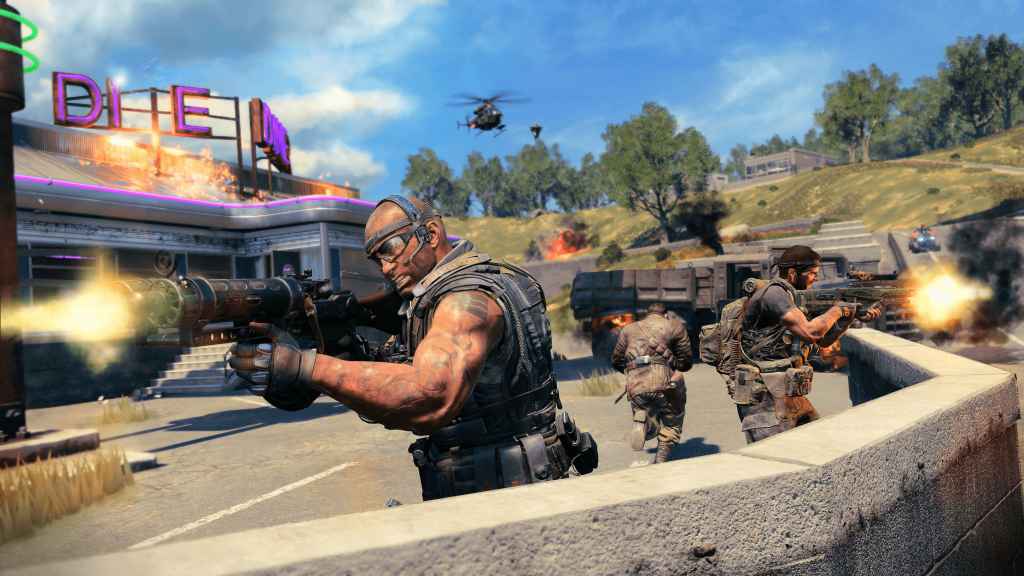 Treyarch has done an admirable job of patching game issues and bugs as well as mixing things up by adding temporary game modes, playlists, and even nighttime map variants. Black Ops 4 has restored our faith in Call Of Duty, and offered a multiplayer experience that we look forward to playing for quite some time.
Runners-Up
Best Sound Design – 2018
Winner – God of War
Everything about God of War's sound design is about impact. From the solid meaty thunk of Kratos' fist in a Draugr's emaciated face to the wretched whispers of the dead in the underworld, Sony Santa Monica's epic journey through Norse mythology is punctuated by its sublime sound design.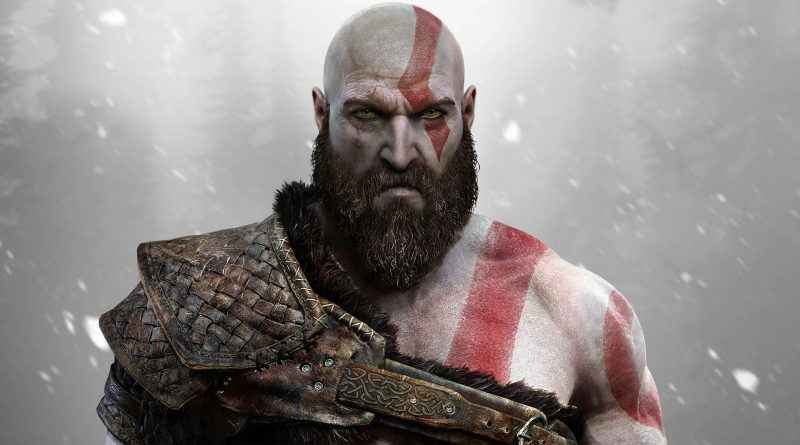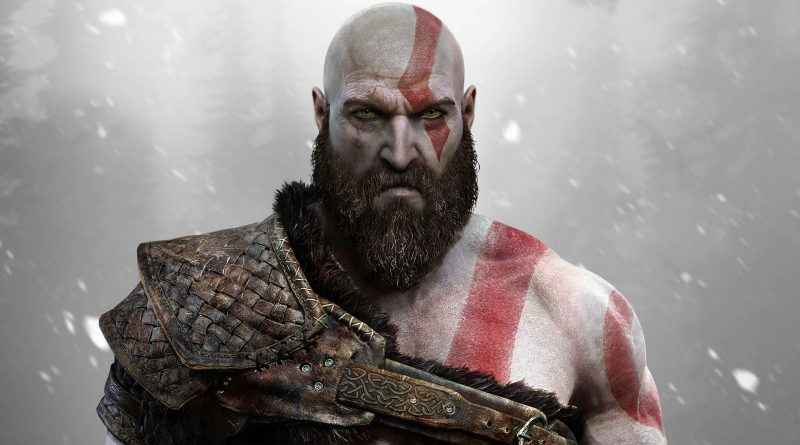 There are so many key scenes enhanced by the masterful mix of aural flair too. A chief highlight comes in the triumphant moment Kratos downs a massive foe and the huge body crashes to the floor in time with a powerful swell of Bear McCreary's soundtrack.
Runners-up
Red Dead Redemption 2
Marvel's Spider-Man
Far Cry 5
Best Visuals – 2018
Winner – God of War
God of War has always been an impressive-looking series, managing a sense of epic scale few games can pull off. For 2018's God of War, however, the scale is matched by detail to create one of PS4's most striking titles, and the one voted as having the best graphics of 2018 despite fierce competition..
Whether it be Kratos' splendid beard, the grooves, and markings on the Leviathan axe, the scales of the gigantic serpent, or the moss and bracken hanging from underneath the witch's 'home', the Realms of God of War hold so many eye-catching details. The tighter camera (which never leaves the action for one second) really drives home quite how meticulous the visual design is. A truly worthy winner of this award.
Runners-up
Red Dead Redemption 2
Marvel's Spider-Man
Assassin's Creed Odyssey
Most Anticipated PS4 Game
Winner: The Last of Us Part 2
The Last of Us Part 2 is undoubtedly the most mysterious and impressive game coming in the future. What we have seen of the game takes the visual fidelity and voice acting to a higher level than anything we have ever seen before, with everyone stunned by how realistic a kiss looked in the E3 Gameplay Demo this year. On top of that, the gameplay looks even more brutal, physical and reactive than the first game. Slight hints of this were seen in that same demo as you witnessed the pain on someone's face as they were shot with multiple bullets.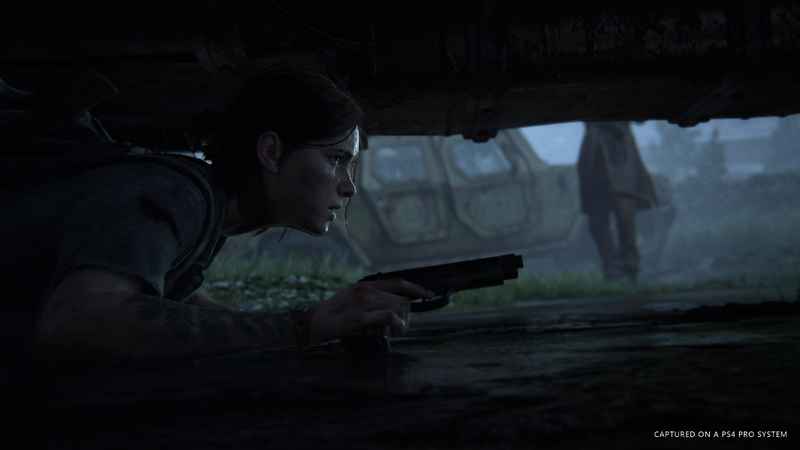 Despite the impressive gameplay, we still know almost nothing about the game's narrative and the situation of various characters. We haven't heard a peep from Joel, outside of a quick off-hand mention of him by another character. We don't know what Ellie meant in the reveal trailer by "I'm gonna find and I'm gonna kill every last one of them." Does she mean the fireflies? Who did these people kill? Was it the people seen in the E3 Gameplay Demo at the dance? The sheer amount of unknowns about this game is tantalising for everyone.
What the game will be, what story it will tell, and what revelations will come about will nevertheless be another worthy addition to Sony's riveting first-party lineup.
Runners-up