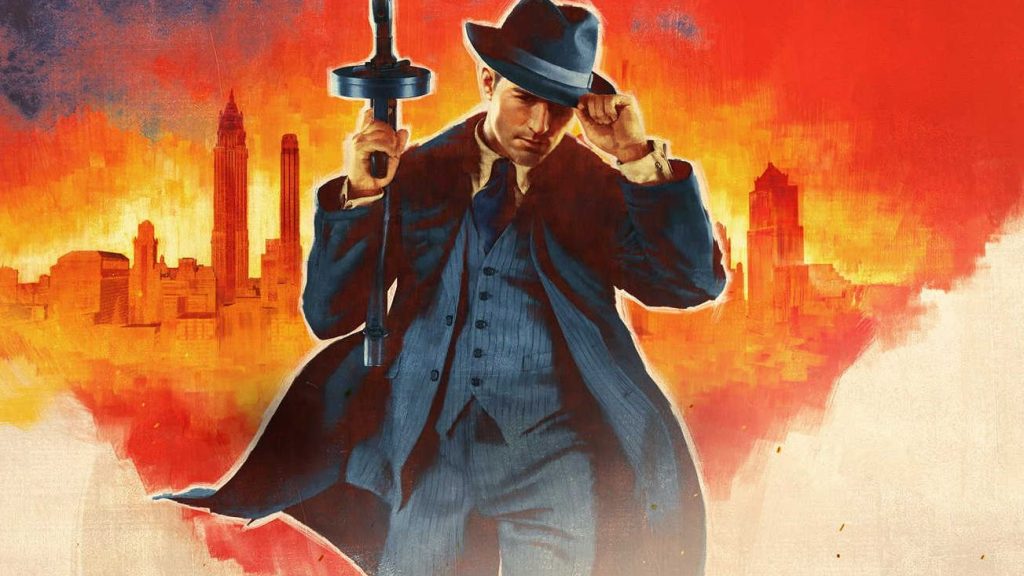 It's a brand new week and we have a ton of PS4 games coming soon between September 21 and September 27. Highlights this week include 13 Sentinels: Aegis Rim, Rebel Galaxy Outlaw, and the Mafia Trilogy.
New PS4 Games Coming Soon: September 21 – September 27
13 Sentinels: Aegis Rim (September 22):
Vanillaware, the storytellers behind Odin Sphere and Dragon's Crown, craft a sci-fi mystery epic spanning thirteen intertwining stories in 13 Sentinels: Aegis Rim. Uncover the truth and delve into a 2D sidescrolling adventure featuring gorgeous art and environments. Then, battle the kaiju in fast-paced, top-down combat. Customize the Sentinels with an arsenal of mechsuit weaponry, and fight to defend humanity! Check out our PS4 review here.
Rebel Galaxy Outlaw (September 22):
A prequel to the original Rebel Galaxy, Rebel Galaxy Outlaw casts players as Juno Markev, the titular vagabond who in addition to tracking down a killer must pay her debts and find her way in a galaxy teeming with truckers, corrupted officials and deadly mercenaries.
Rocket League's Free To Play Launch (September 23):
Developers Psyonix has confirmed its plans to launch Rocket League as a free-to-play game this week. There are a ton of changes and content is being primed for servers, as well as a new cross-over event with Fortnite. Read our review here.
Untitled Goose Game's Co-op Update (September 23):
Untitled Goose Game is a slapstick-stealth-sandbox, where you are a goose let loose on an unsuspecting village. Make your way around town, from peoples' back gardens to the high street shops to the village green, setting up pranks, stealing hats, honking a lot, and generally ruining everyone's day. Now with the incoming co-op update, two people can wreak havoc together. Read our review for the game here.
Dungreed (September 24):
Dungreed is a 2D side-scrolling action game with 2D Rogue-LITE elements. You become an adventurer exploring a continuously evolving dungeon to prevent the town from being destroyed. Eliminate enemies, use a variety of weapons and magic, eat food, and defeat evil in the dungeon.
Ginga Force (September 24):
Fight over the Earth-like planet of Seventia and its scarce resources of Septonium. A vertical shoot 'em up at its core with an added focus towards immersive storytelling.
Going Under (September 24):
The game takes place in the corporate world of Cubicle, a tech giant that produces a disruptive drink called Fizzle. You, as a marketing intern have to take on the monstrous employees of the company and other tech startups in the city. Despite being colorful, the game is dystopian with CEO bosses based on a dating website, the gig economy, and the infamous plague of cryptocurrency.
Gothic Murder: Adventure That Changes Destiny (September 24):
A housemaid takes on a terrifying murder plan in order to protect her lord, whose life is in danger! A romantic mystery that takes place at an earl's manor in 20th-century England. Depending on the selection, the story will branch into different endings.
Tennis World Tour 2 (September 24):
Play as the world's top players, master each surface, perfect your game and strive to dominate the world circuit. Choose from multiple game modes, with singles and doubles games, local and online. Read our review on the game here.
Mafia Trilogy (September 25):
Experience the definitive organized crime saga. Play the Definitive Editions of Mafia II and Mafia III now, then play Mafia: Definitive Edition when it's available starting September 25, 2020.
Mafia Definitive Edition (September 25):
Re-made from the ground up, rise through the ranks of the Mafia during the Prohibition era of organized crime. After a run-in with the mob, cab driver Tommy Angelo is thrust into a deadly underworld. Initially uneasy about falling in with the Salieri crime family, Tommy soon finds that the rewards are too big to ignore.
Budget Cuts (September 25):
Built for virtual reality platforms / PSVR, Budget Cuts is a stealth game set in a dystopian office-scape with tons of evil robots that you must destroy. Use your TransLocator gun to teleport through the many departments of TransCorp. Sneak around corners, hide behind air vents, or go nuts with lots of robot-killing action.
Port Royale 4 (September 25):
Set sail and join the colonial powers of Spain, England, France and the Netherlands in their fight for supremacy of the Caribbean in the 17th century. In 'Port Royale 4′ you will take control of a colony as a young and ambitious governor who is eager to learn what it takes to manage and grow his small settlement into a bustling trader city.
So, that is it for this week's releases. Which game or games are you most looking forward to playing this next weekend? Let us know.