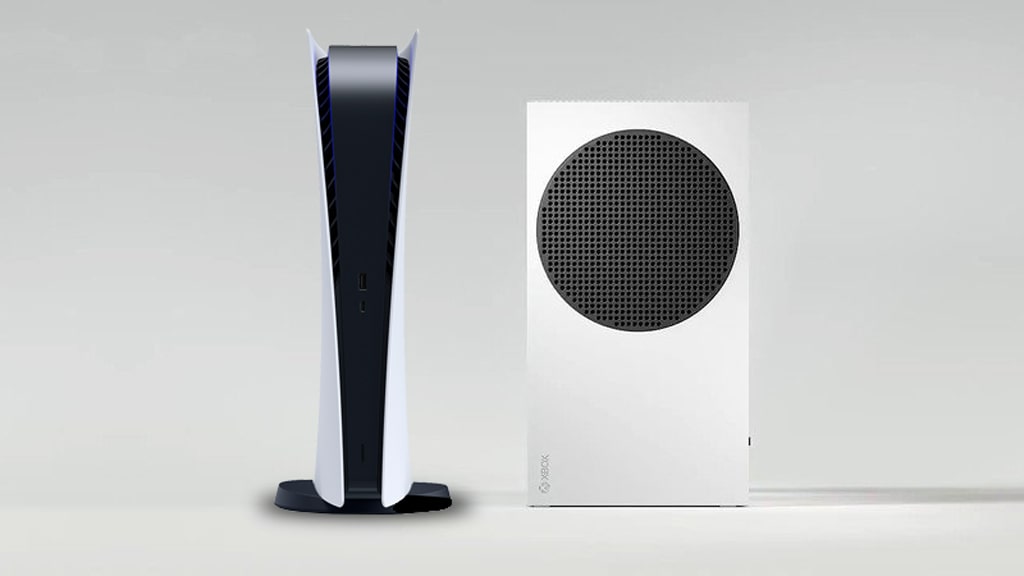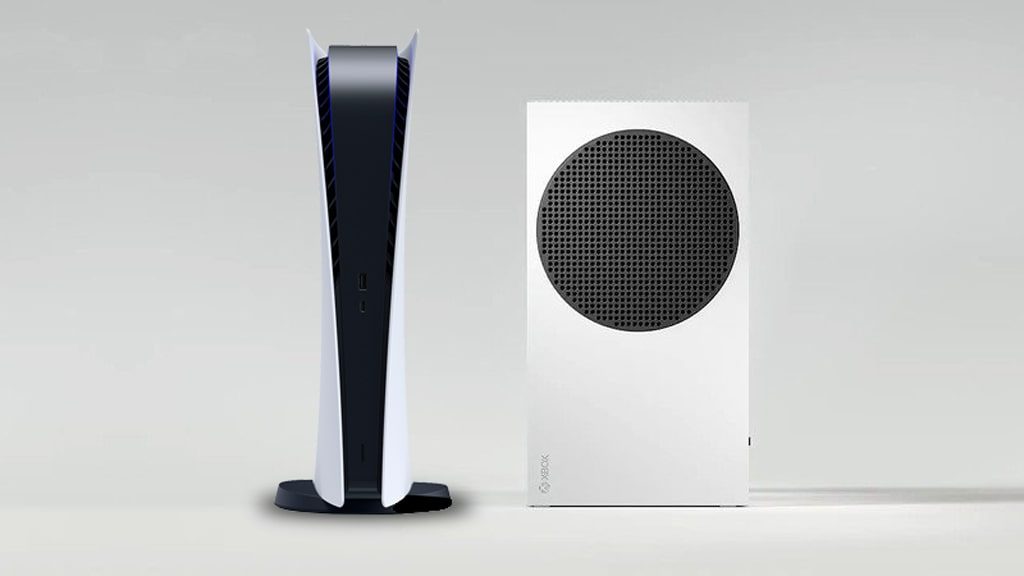 PS5 Digital Edition vs Xbox Series S – Specs Comparison – This morning Microsoft officially revealed their digital-only console, the Xbox Series S, and the specifications of it. How does it stack up against the PlayStation 5 Digital Edition? Let's find out.
It's easy to assume that the only limitations you might find in a digital-only console would be the removal of the disc drive. In this case, a 4K UHD Blu-ray drive, to cut back on costs. However, the Xbox Series S has actually cut back on quite a few features in order to reach their $299 price point. Some of these cutbacks are pretty surprising given that the PS5 Digital Edition remains the same spec-wise as it's physical disc drive brother.
The Xbox Series S is taking a hit to its overall GPU power coming in at 4 Teraflops. Its memory has been cut back to only 10 GB of GDDR6 RAM. The I/O bandwidth coming in at slow speeds of only 8GB @ 224GB/s and 2GB @ 56GB/s. And lastly, the SSD storage space cut down to only 512 GB, which is not much considering it's a digital-only console and some current-gen games like Call Of Duty: Modern Warfare come in at over 200GB by itself. The only advantage the Xbox Series S has over the PS5 / Digital Edition is the CPU speed.
PS5 Digital Edition vs Xbox Series S – Specs Comparison
---
Xbox Series S
PlayStation 5 Digital Edition
Price
$299
$399
GPU
4 TFLOPS, 20 CUs @ 1.55 GHz Custom RDNA 2 GPU
10.28 TFLOPS, 36 CUs @ 2.23 GHz Custom RDNA 2
CPU
8x Cores @ 3.6 GHz (3.4 GHz w/ SMT) Custom Zen 2 CPU
8x Cores @ 3.5GHz Custom Zen 2
Memory
10GB GDDR6 (8GB @224GB/s 2GB @56GB/s)
16GB GDDR6 (448GB/s)
Resolution
Target 1440p, 4K upscaled
Target 4K, up to 8K
Frame rate
Target 60FPS, up to 120FPS
Target 60FPS, up to 120FPS
Ray-tracing
Yes
Yes
Storage
512GB PCIe Gen 4 NVME SSD
(2.4GB/s uncompressed, 4.8GB compressed)
1TB proprietary expansion card
825GB Custom NVME SSD
(5.5GB/s uncompressed, 9GB/s compressed)
Swappable PC-grade PCIe 4.0 SSD that runs at 5GB/s
Controller
Xbox Series S controller
PS5 DualSense Controller
Backward compatibility
Yes
Yes
Optical drive
None
None
Weight
4.25 lbs / 1.93 kg
3.9 lbs / 3.9kg
Size
6.5cm x 15.1cm x 27.5cm
9.2cm × 26cm x 39cm
Sony revealed the price of the PS5 Digital Edition for $399 during it's September showcase. Which despite a $100 difference, still seems like a better buy than the Xbox Series S based on specs. PS5 Digital Edition owners would have more than twice the raw GPU processing power, allowing for native 4K resolutions at 60 FPS. Nearly double the storage space on their SSD. And no limitations on memory or I/O bandwidth, allowing for quicker boot-up speed, no loading screens, shorter patch installs, and ultra-high-speed streaming.
Related Content – PS5 Vs Xbox Series X Specs Comparison – A Complete Guide
The PS5 Digital Edition and Xbox Series S are set to launch this Holiday.