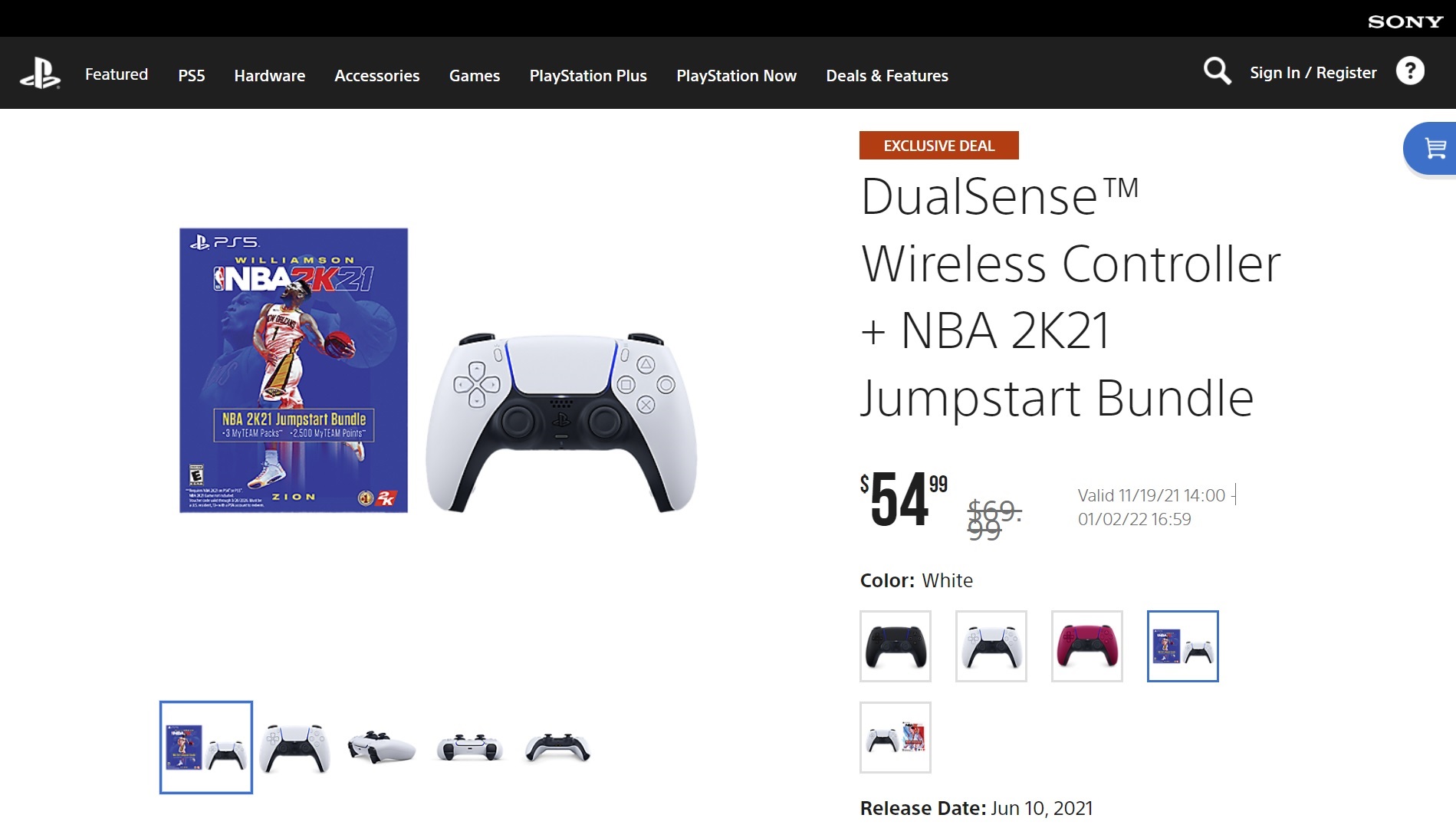 Need another PlayStation 5 controller? You can now buy a white PS5 DualSense controller for $54.99 from Sony directly on its PlayStation Direct online store. That's a whopping $15 off (or over 21% off) the standard retail price of $69.99. Shipping is free as well.
This SKU of the controller is most likely seeing a discount most because it comes packaged with the NBA 2K21 Jumpstart Bundle. That includes 3 of the MyTEAM Promo Packs and 2,500 MyTEAM Points for use in last year's NBA 2K21.
The sale is valid through January 2, 2022. However, I recommend buying sooner rather than later, since it could go out of stock.
We have rarely see the PS5 DualSense controller going on sale, so I'd hop on this if you've been needing or wanting one. Even if you don't need it for multiplayer, picking up another PS5 controller may not be a bad idea due to analog stick drift being a common, eventual problem it faces. The issue has led to a related class action lawsuit against Sony in the US.
The PS5 DualSense controller can be used on other devices to such as your PC or smartphones and tablets.
[Source – Twitter]