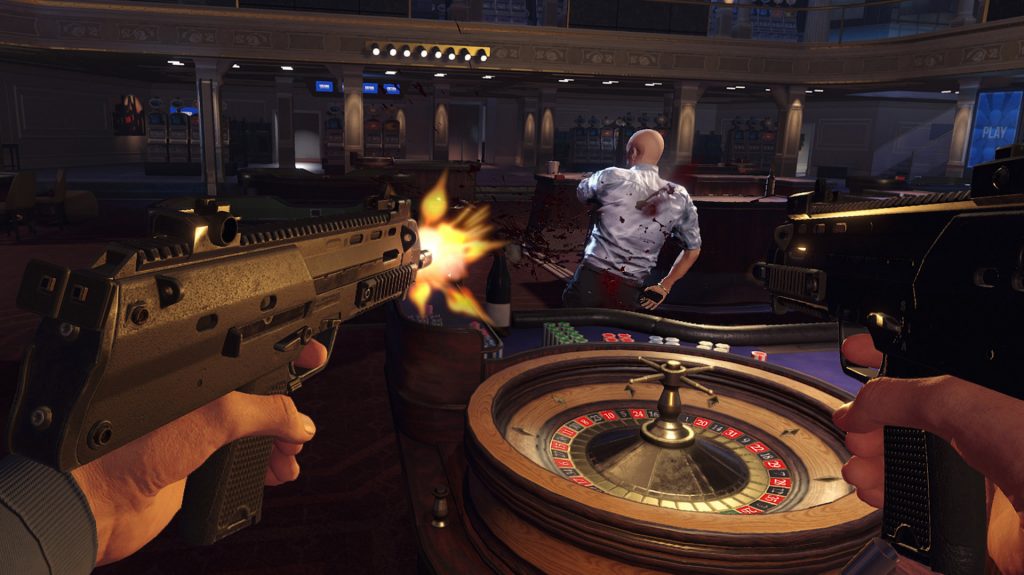 Today on Twitter, Playstation's London Studio announced that PlayStation VR exclusive Blood and Truth has gone gold. To the uninitiated, 'Gone Gold' means that the game is ready to be pressed to disc. The term originally came from the music industry, it means that the game is now shippable, ready for release and will not be delayed.
What Is Blood and Truth?
Releasing on the 28th May, Blood and Truth is a first-person shooter. It has a full-length single player campaign that takes you to the streets of London to take on various gangs. You play as a former SAS soldier and using two PS Move controllers you must choose your cover wisely and blast your way to victory
We have included a story trailer below for your deliberation. It is taken from Sony's recent State of Play presentation.
Blood and Truth releases on May 28, 2019, for PlayStation VR.
From Humble Beginnings
Blood and Truth is a follow-up and sort of an evolution of The London Heist, which was a playable section of the PSVR launch title, PlayStation VR Worlds. This small yet amazing tech demo showed what could be done with the medium and thankfully, it has now evolved into a full game.
It had some amazing sequences and some clever little features and was one of our favourite parts of PlayStation VR Worlds. Like Astrobot Rescue Mission, which started as a mini-game within Playroom VR, Blood and Truth will hopefully build on The London Heist while keeping its great core mechanics intact.
It's nice to see both PlayStation and its various developers evolving with PSVR and making some of the earlier tech demos into full game experiences. The whole platform seems to be thriving.
Will you be shooting your way through Blood and Truth? What are your thoughts on the current state of PSVR? Fire off in the comments below.